From establishing screening check points at the border with neighboring countries and between provinces, to sourcing protective medical gear for frontline health workers, our teams on the ground are mobilizing all of our organization's resources to respond to challenges posed by the pandemic.
But with a chronically underfunded healthcare system and a shortage of crucial equipment, Afghanistan is especially vulnerable to the virus.
"The current weak health system is unable to manage the many complicated cases that we can expect with the spread of COVID-19," shares Dr. Hikmatullah Zadran, better known as "Hekmat." He has worked with MRCA/Relief International since 2004 as the Deputy Country Director for Health and Nutrition, and oversees our work in Farah and Nimroz provinces in western Afghanistan, near the border with Iran.
As of June 2020, Afghanistan has surpassed 29,000 confirmed cases of coronavirus. Given the country's limited testing capabilities, "the vast majority of cases of COVID-19 are going untested and unreported," shares Dr. Hekmat. Some estimates, including those released by Afghanistan's Ministry of Health, predict that, if left unchecked, coronavirus could kill more people than the estimated 100,000 civilians killed in the Afghan conflict since it began more than 18 years ago.
SCREENING CHECK POINTS AND PROTECTIVE EQUIPMENT
Since the global pandemic emerged, Dr. Hekmat has been at the forefront of Relief International's virus treatment and containment efforts in his home country. In addition to overseeing successful efforts to source and distribute life-saving medical supplies and protective gear to all our health facilities in western Afghanistan, he is also closely monitoring the health of Afghan refugees that recently returned home from neighboring countries and who may have contracted coronavirus during their travels.
To address this risk, Dr. Hekmat and his team established check points along the border to conduct COVID-19 screenings, as concern for the health of migrants and refugees increases amidst the pandemic. Since the entry points were set up in March, roughly 1,000 people are being tested every day in Nimroz and another 180 in Farah.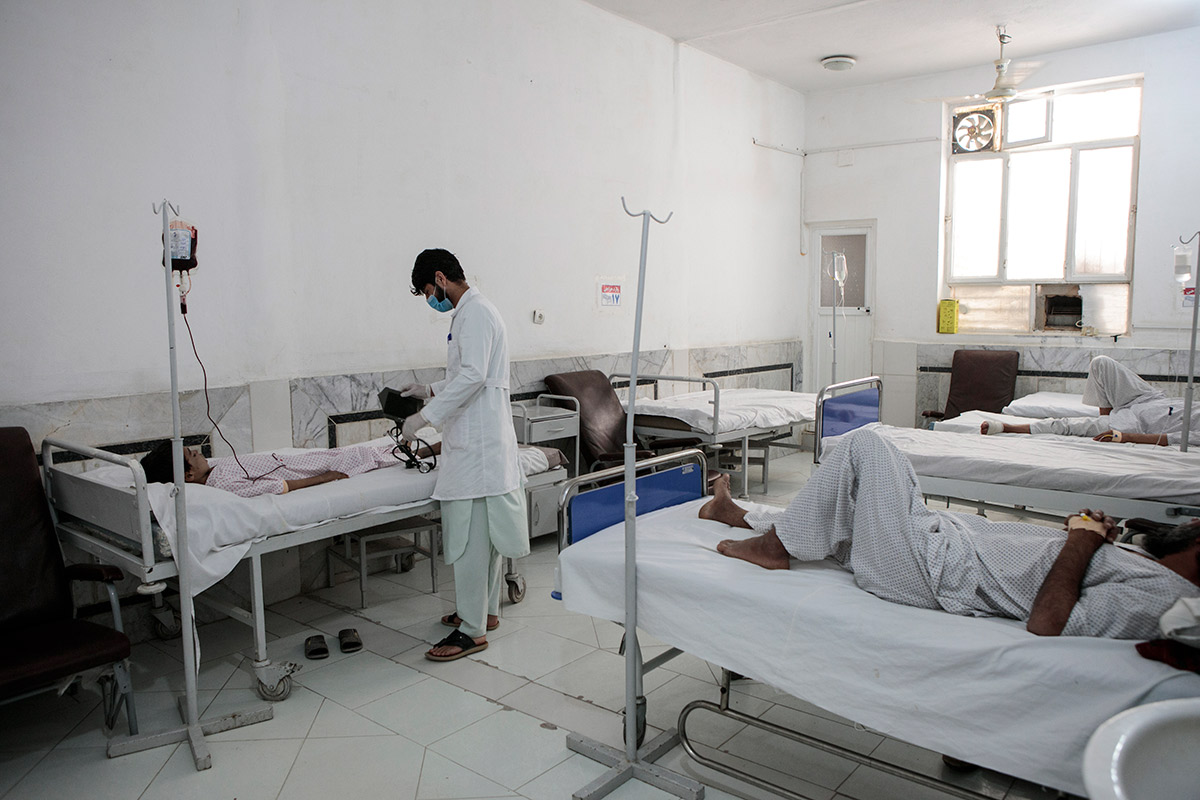 FIGHTING MISINFORMATION ABOUT COVID-19
In addition to screenings and case management, Dr. Hekmat also leads efforts to provide accurate information about COVID-19 and its symptoms in order to improve infection control and prevention measures across Farah and Nimroz provinces.
From training community health workers on pandemic crisis communication to raising awareness about best hygiene practices among community members most at risk, our teams on the ground are working tirelessly to stop the virus from spreading.
"Community education is one of our greatest challenges," shares Dr. Hekmat. "Ever since the outbreak started, there are non-coronavirus patients who have an injury or feel sick but avoid visiting hospitals out of misplaced fear that they could contract the virus by seeking healthcare."
Not only is Dr. Hekmat striving to protect the local population against COVID-19, but he is also active in ensuring other health needs continue to be met during the global pandemic.
Across Afghanistan, there is a substantial number of COVID-19 patients who are health personnel themselves, which puts more strain on the entire system. Many hospitals regularly face a shortage of masks, hand sanitizer and other critical supplies as the outbreak disrupts supply chains.
"We need to make sure families aren't missing important health appointments due to misguided fears about our hospitals," he shares, adding that he is particularly concerned about continuity of pre-natal care and infant immunization services.
Equipped with masks and gloves for their safety, our local staff are knocking on doors and reaching out to community members that are cut off from information sources to educate them on how to best protect themselves against COVID-19.
"We are doing everything we can to ensure that families facing the most risk have access to the tools and guidance they need to stay safe. We are distributing educational fliers, dispelling myths about the virus, and strengthening our communication channels in these communities."
Our teams will continue to reach out to the community in order to better understand their concerns and rectify any misinformation surrounding healthcare services during the pandemic. Though it may take time for everyone in the community to feel comfortable visiting health clinics again, establishing a strong communication channel between our teams and local residents is an essential step in changing their mindsets and building trust.
Already, there are encouraging signs that these tactics are working. If there are community members who entered Afghanistan at checks points other than Farah and Nimroz, their neighbors are now the ones persuading them to visit our health clinics for COVID-19 screening and testing.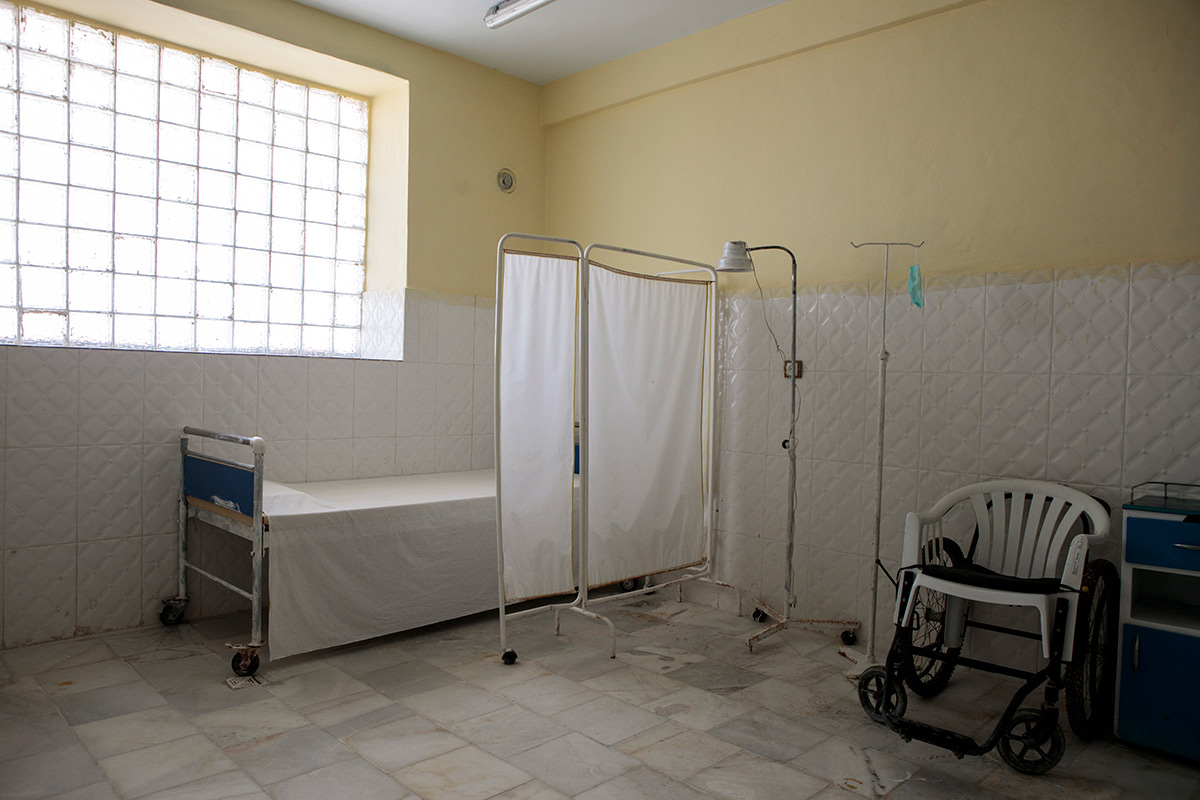 For now, all of Relief International's facilities have been equipped with proper protective equipment for medical workers, thanks to Dr. Hekmat and his colleagues who managed to secure PPEs even amid a global shortage of these critical supplies. However, our reserves are dwindling by the day as the number of confirmed cases in Afghanistan continue to rise, up 684% in May, while funding for personal protective equipment has dissipated. If health clinics do not have the proper protective gear to treat or refer COVID-19 patients, cross-infection of healthcare workers threatens the continuity of life-saving services.
There is little doubt that, after decades of conflict and an estimated 2.6 million people internally displaced, Afghanistan is especially vulnerable to the threats of coronavirus. Health concerns are only part of the equation. The potential for food insecurity, increased gender-based violence, and civil unrest pose serious additional risks.
"One thing is clear—we need more help. There is no way the Afghan healthcare system can overcome the challenges of COVID-19 without greater support from all of the country's partners and friends."