"Working in the service of people [with experiences like my own] pushes me to do my work with the utmost care… because I am a product of the same reality and have gone through the same experience" says Reem.
Reem's life and family were torn apart by the war in Syria. She was displaced by fighting, and forced to find shelter at an informal camp like millions of others in her country. Now she is a Community Health Team Leader for Relief International working in camps like the one she once lived in.
Facing the War
Before the conflict, Reem had a quiet and simple life with her family. She was studying Engineering and was teaching kids at the primary school in her village. She loved giving them Mathematics lessons, because she was crazy about Math herself.
But when the war started, and bombing of her village began in 2012, she was forced to leave her home.
Several of her family members stayed behind.
"The bombing at the time was very intense. One night my family house was hit. When I found out that I lost both my mother and sister on the same day, I was in shock! They were gone forever."
As the fighting spread across Syria, Reem and her husband were forced to keep moving for survival. It was an extremely difficult time. Neither Reem nor her husband had a steady income, and they soon ran out of money.
Eventually, there was no other possibility but to try to find shelter in one of the 1,760 informal settlements in the country.
"Suddenly I found myself in the middle of a camp with displaced Syrians, with a totally different reality," Reem remembers.
11 years into the war, Syria has the largest number of internally displaced persons in the world.
According to UN OCHA, roughly 6.9 million people are seeking refuge within Syria's borders, many of whom have been displaced multiple times.
At the camp
When Reem arrived in the camp, she was still in shock.
"I was very lonely and did not want to leave the tent at first. I didn't feel safe or comfortable."
"Slowly I started venturing out, and after getting close to some of the women in the camp and hearing their stories, I began to feel that I am not alone with my feelings and that [while] every woman has a different story, all our suffering is the same."
In order to keep busy and get away from negative thoughts, Reem went back to the profession that she loved the most – teaching. She volunteered to teach kids in the camp's primary school, and this helped her to get to know more families and other women in the camp.
"A friend asked for my help to put together her CV, so I also started working on my own first CV. I then started looking for available job opportunities and began applying for jobs," says Reem.
Finding her calling
Reem got her first job as a community health worker with a humanitarian organization that was delivering services in the camp.
Not long after, she got a job with Relief International, and became a Community Health Team Leader.
In this role she works with displaced families in the community; talking to them about their experiences, discussing their health and hygiene related questions, raising awareness about available health and hygiene practices, and most importantly, helping them to access much needed medical services.
The monthly income that she got from her job helped her regain her independence.
After two difficult years living in the camp, she was finally able to afford to move to a house.
"[Even though I left] I still feel like I belong to the camp where I used to live."
"It was a really tough life, but it was a great turning point in my life, as I found many friends, I developed my skills and got to help others through my job in a humanitarian organization," says Reem.
Another setback
However, just as she was starting to regain her strength and sense of stability, another hardship hit. A year ago, Reem was diagnosed with cancer.
The diagnosis was a massive shock.
11 years into the conflict, Syria's environment is polluted with toxic substances from unexploded and exploded ordnance used in the war, and it has become an incubator for germs and viruses that could speed up development of some types of cancer.
"The war has tested me in severe ways" says Reem, but she remains positive
Looking to the future
"I believe that my faith and determination helped me deal with everything I've been through, and I am convinced that I will overcome this illness as well."
Through it all, Reem continues to be a strong force for good in her community. "My work helped me get rid of my feelings of loneliness and isolation."
"I feel that I am a productive person and that I have a positive impact on my community" concludes Reem.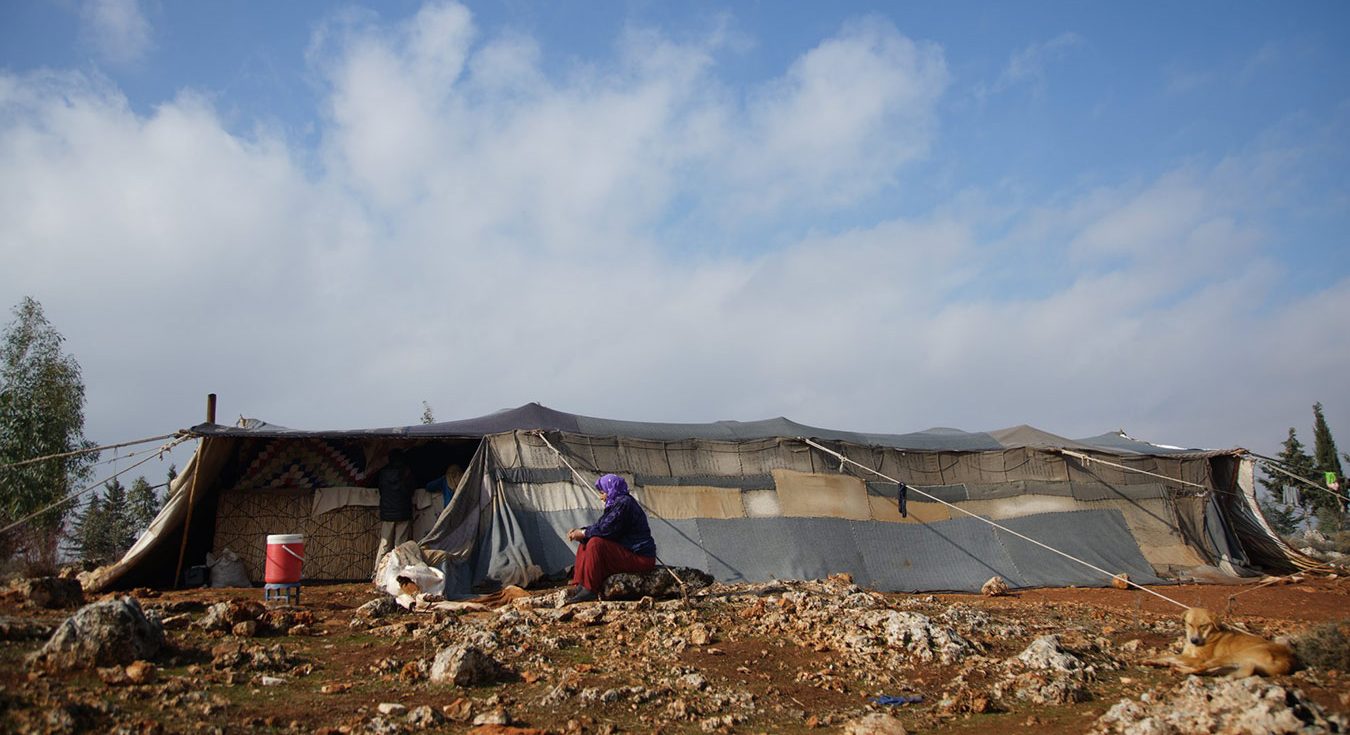 Relief International in Syria
In 2020, we provided 1.1 million health consultations, and trained 428,000 people on improving their physical and mental health in Syria.