---
Overview
Following five decades of economic and political isolation, Myanmar today can build on its many strengths, including a large youthful population and a rich supply of natural resources and inputs for agricultural development. Yet the country is one of the poorest in Asia and faces many challenges, including frequent natural disasters, ongoing ethnic conflict, and high vulnerability to climate change.
Myanmar is also one of the fastest growing economies in Southeast Asia, and there are strong indicators that suggest the country has achieved significant poverty reduction over the course of the last decade.
Yet 70 years of persistant conflict in pockets of the country has led to chronic poverty in its remote, rural areas. Myanmar is also one of the countries most affected by climate change in the last 20 years, ranking it among the top 10 most affected countries on both the Global Climate Risk Index and the INFORM Index for Risk Management. The effects of climate shocks are disproportionately shouldered by the country's rural poor.
Frequent natural disasters have also undermined Myanmar's ability to deliver quality of life to all the people who call it home. As one of the world's most disaster-prone countries, Myanmar is exposed to multiple hazards, including floods, cyclones, earthquakes, landslides, and droughts. As much as 3 percent of the country's gross domestic product is lost annually due to disasters triggered by natural hazards.
The mainstay of our work is focused on improving healthcare and livelihood opportunities for rural, remote populations living in conflict-affected areas of Rakhine and Shan states. To achieve this, Relief International builds trust and working relationships between government clinics and other informal health services that provide care to extremely isolated communities. We also run programs to build confidence, social cohesion, and technical skills for rural populations who can then better engage in economic opportunities and in locally-led community governance.
When natural disasters like cyclones strike in Myanmar, Relief International activates our long-standing networks in the country to conduct emergency response and reconstruction. In 2008, Relief International launched a major response when Cyclone Nargis killed more than 138,000 people and destroyed much of the country's farmland. We also responded when Cyclone Komen hit the country in 2015, displacing some 1.6 million people and destroying 800,000 acres of crops, posing risks to the country's food security.
"Relief International's programs have built real trust between government health officials and parallel systems of informal health departments in Myanmar's rural, conflict-affected areas," says Dr. Thu Zar Win Pe, Health Program Director for South Shan State. "As a result, these very vulnerable people are getting better care, and women and children in particular are living longer, healthier lives. Building social cohesion in these tense conflict situations takes time, and long-term investments are needed to make a difference. But the progress we are making is real and its impact can be measured in lives saved."
+

EXPAND ALL
---
Our 2022 Impact in Myanmar
115K
healthcare consultations provided
80K
people who received protection and support services from Relief International
21K
people with increased access to water and sanitation
462
households with improved access to water
Stories from Myanmar
Learn more about our work in Myanmar from our staff and the people we serve.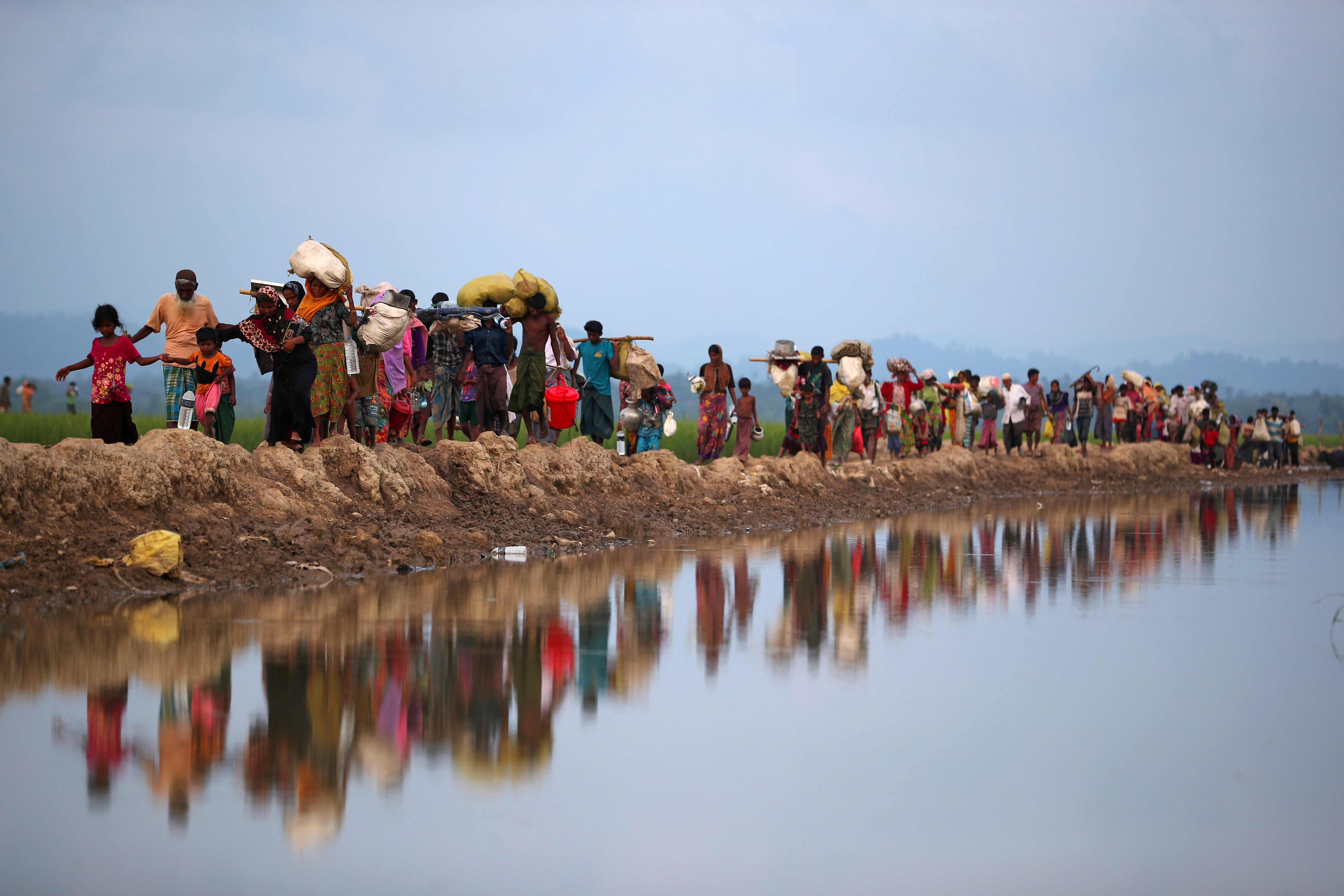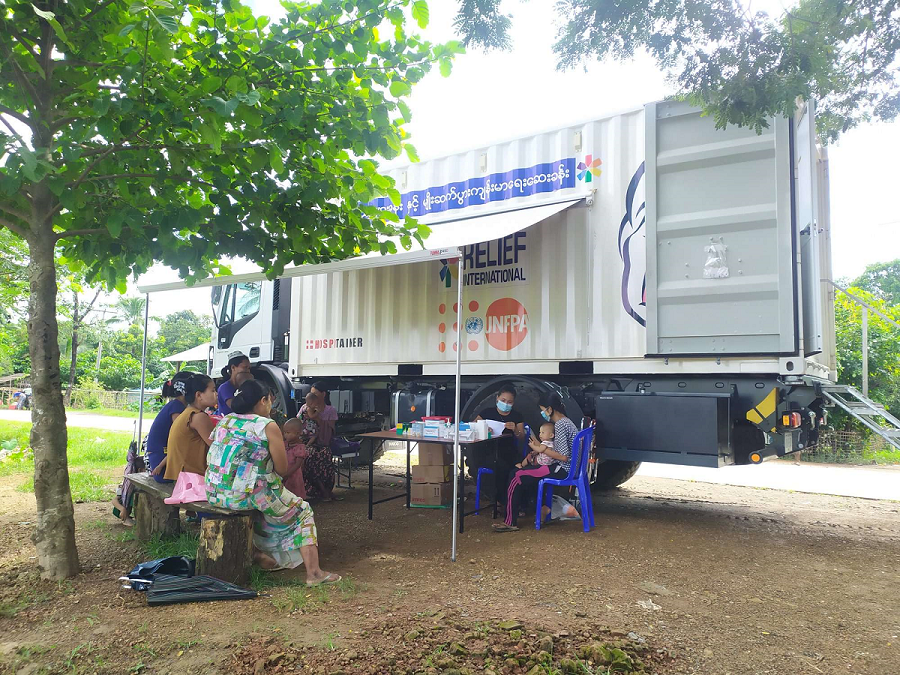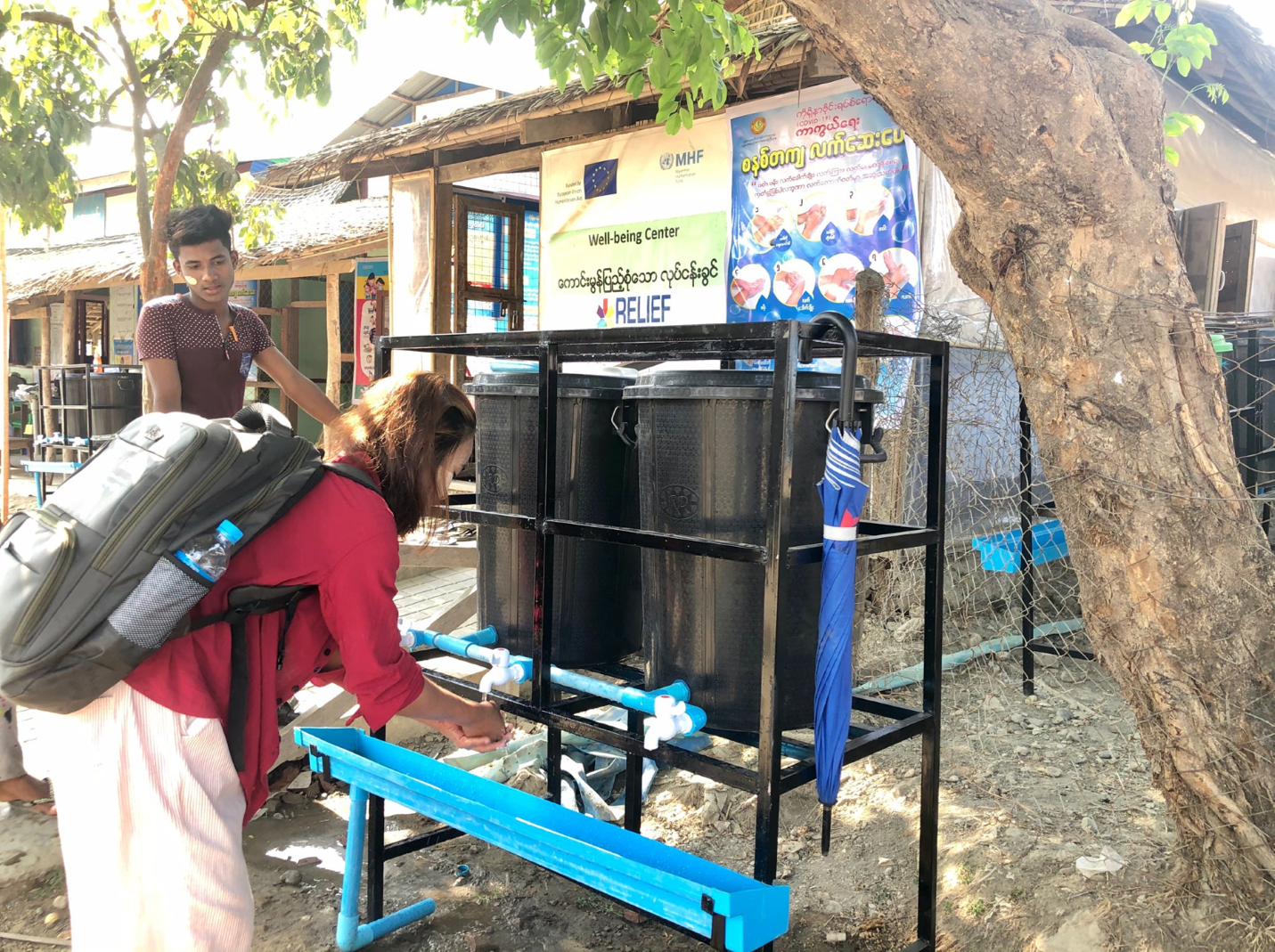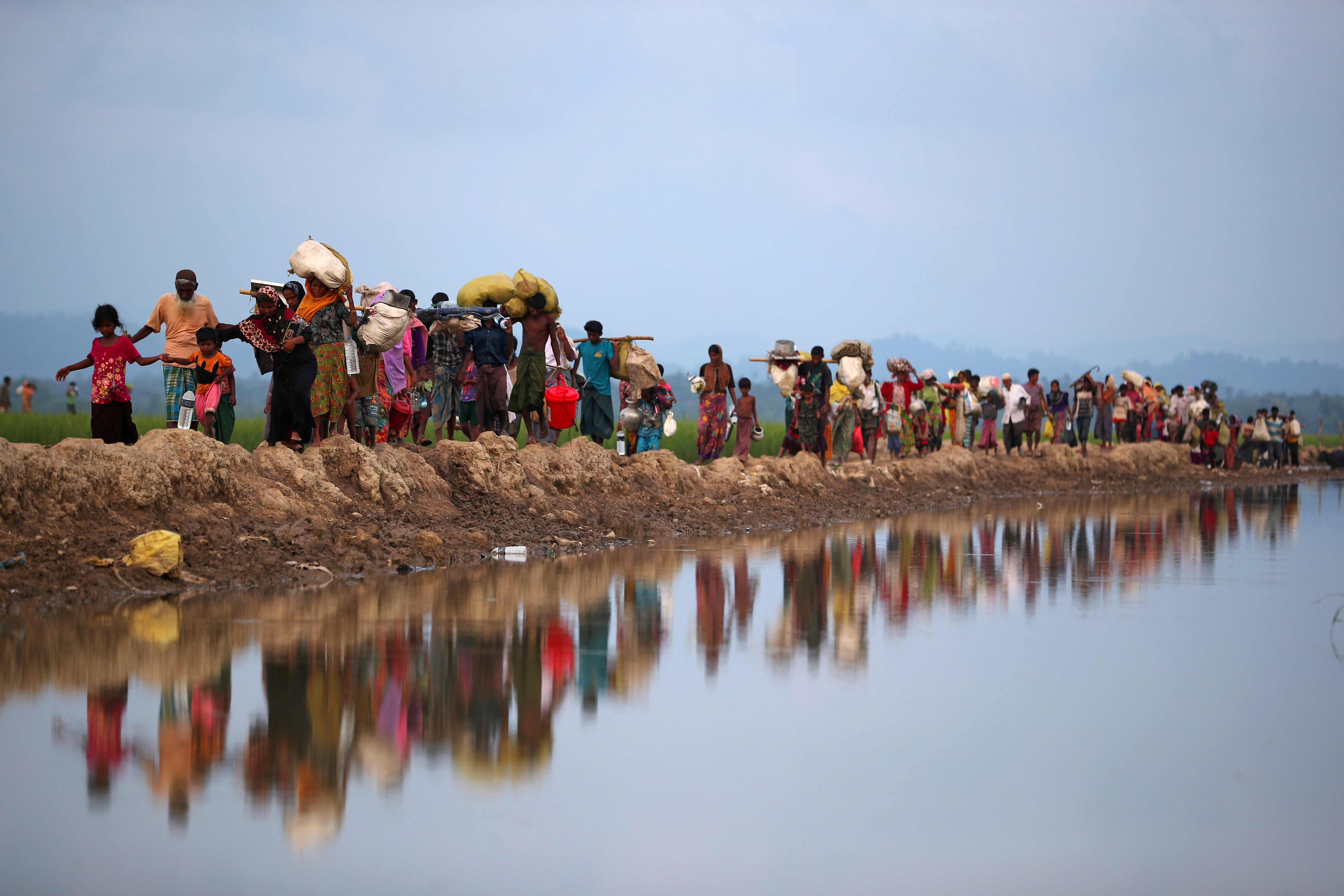 Cyclone Mocha Impacts Rohingya And Host Communities In Bangladesh And Myanmar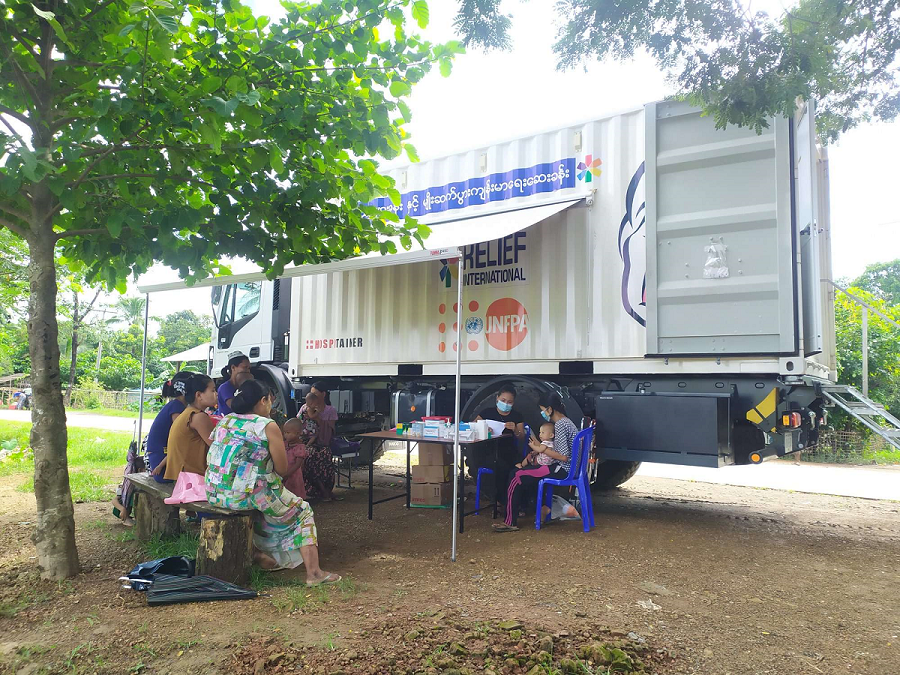 Relief International's Mobile Delivery Unit Saves Lives in Myanmar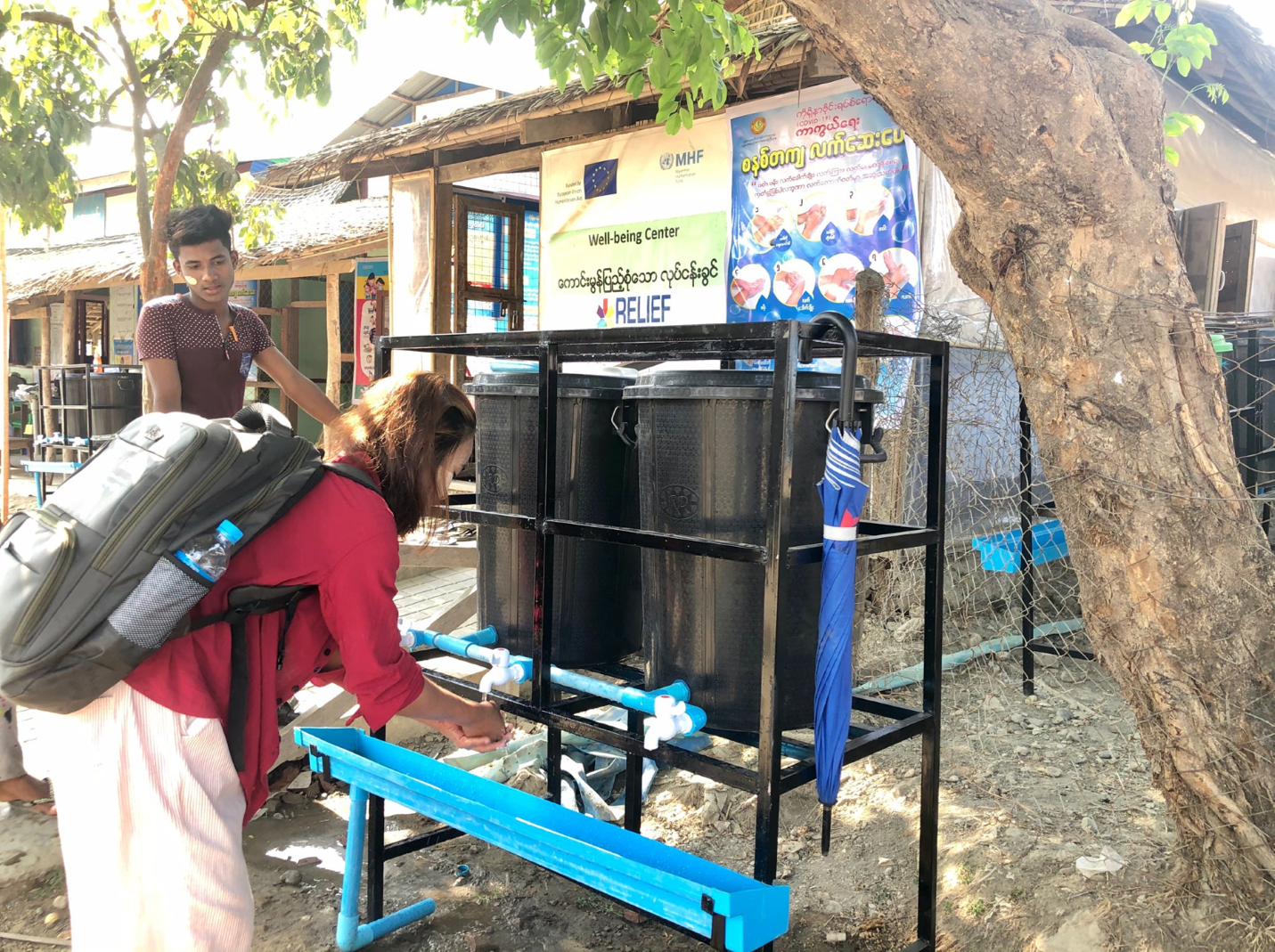 Prevention and Protection: Improving Access to Handwashing in Rakhine State, Myanmar
Donate to Relief International
Make a difference today
With a gift to Relief International, you can help deliver safe drinking water. You can help provide healthcare to displaced families, far from home. You can help ensure girls and boys alike receive an education, which in turn creates paths towards employment. This all starts with you.
Donate