On an uncomfortably hot day in Nangahar, one of Afghanistan's most conservative provinces, Zarlisht* received news that military spouses around the world most fear. Her husband, a government soldier, had been killed in the line of duty over 300 kilometers away in central Ghazni.
"At that time, my youngest daughter was only three years old and I didn't have anyone to support me financially," Zarlisht explains.
Decades of war has taken its toll on all Afghans, and has particularly impacted women and girls. More than two million women are now war widows, fending for themselves and negotiating their families' survival on a daily basis. These female-headed households face both physical and psychological hardship, and are some of the most vulnerable groups in the country.
Cultural Norms Pose Barriers to Making a Living
Zarlisht is just shy of 40 years old and lives in a simple home in a traditional farming village with her three children. The village is hours away from any city, and is scorched by the desert-like climate. Values in this area are very traditional, and most women do not work outside of the home.
In the months that followed her husband's death, Zarlisht struggled to find ways to meet her family's needs. "I was trying hard to support my children and provide for them," she says. "I knew how to make jam and honey, but I did not know how to access or be competitive in the market. My family were not allowing me to work outside and transfer my products to market, so I could not get sufficient income to provide for my children's school costs."
Eight in 10 women in Afghanistan are illiterate, and girls represent 60 percent of the 3.7 million out-of-school children in the country. While there are noticeable changes today in terms of women's rights, the United Nations reports that violence against women is on the rise.
Zarlisht's uphill battle for social acceptance and a reliable income took a substantial toll on her. "After some time, I faced mental health issues like stress, anxiety, loss of self-esteem and depression," she said. "I did not have any money to get help or treatment. I was very worried and couldn't find any way forward."
"Fortunately, in May 2017 Relief international's WEAT project opened up an opportunity and a way forward for me," says Zarlisht, beaming as she recalls the start of the journey that would see her become a successful entrepreneur. "The program gave me technical training on food processing, financial skills training to know the value and demands of the market, and provided the food processing equipment where I was unable to purchase them."
The WEAT program also helped Zarlisht build a network and understand the market beyond her village. "They gave me exposure to other food processing factories in Nangarhar through site visits and connected me with different companies working in the same field," she says. "And they registered me with the Nangarhar chamber of commerce and industries department, which gave me a business license for food processing."
PHOTO GALLERY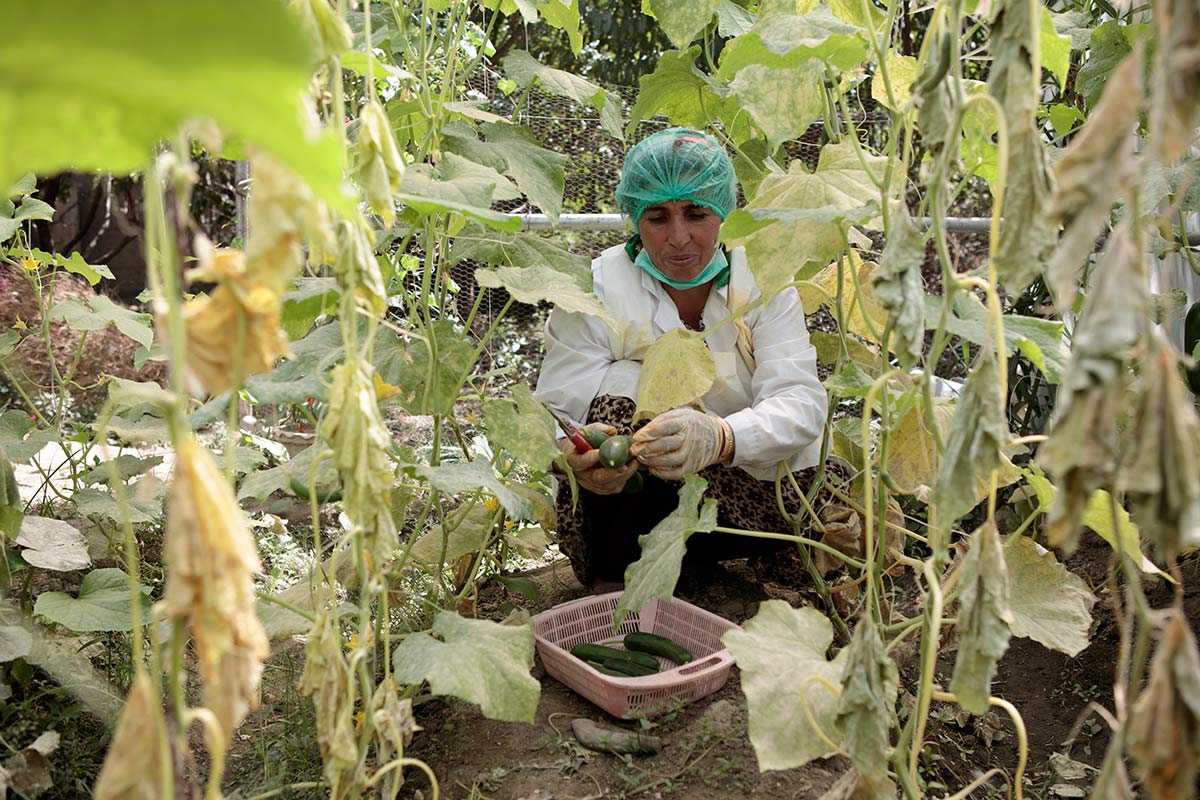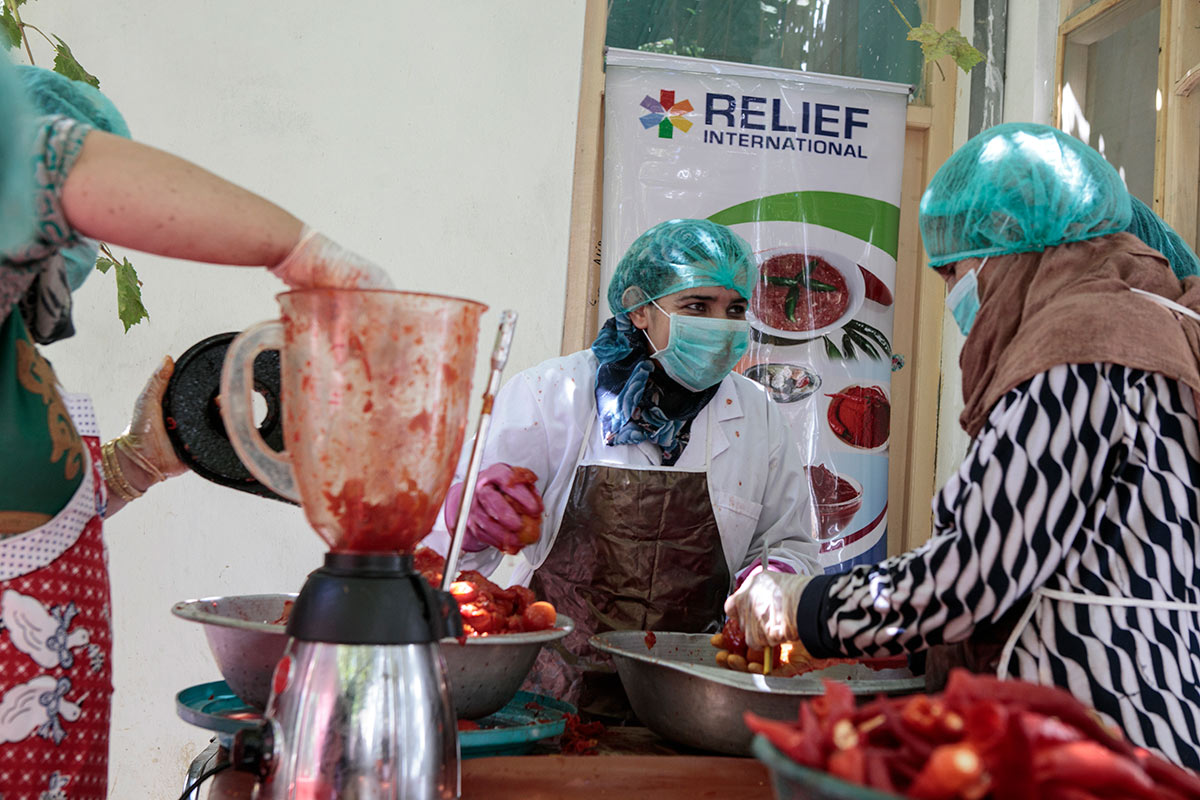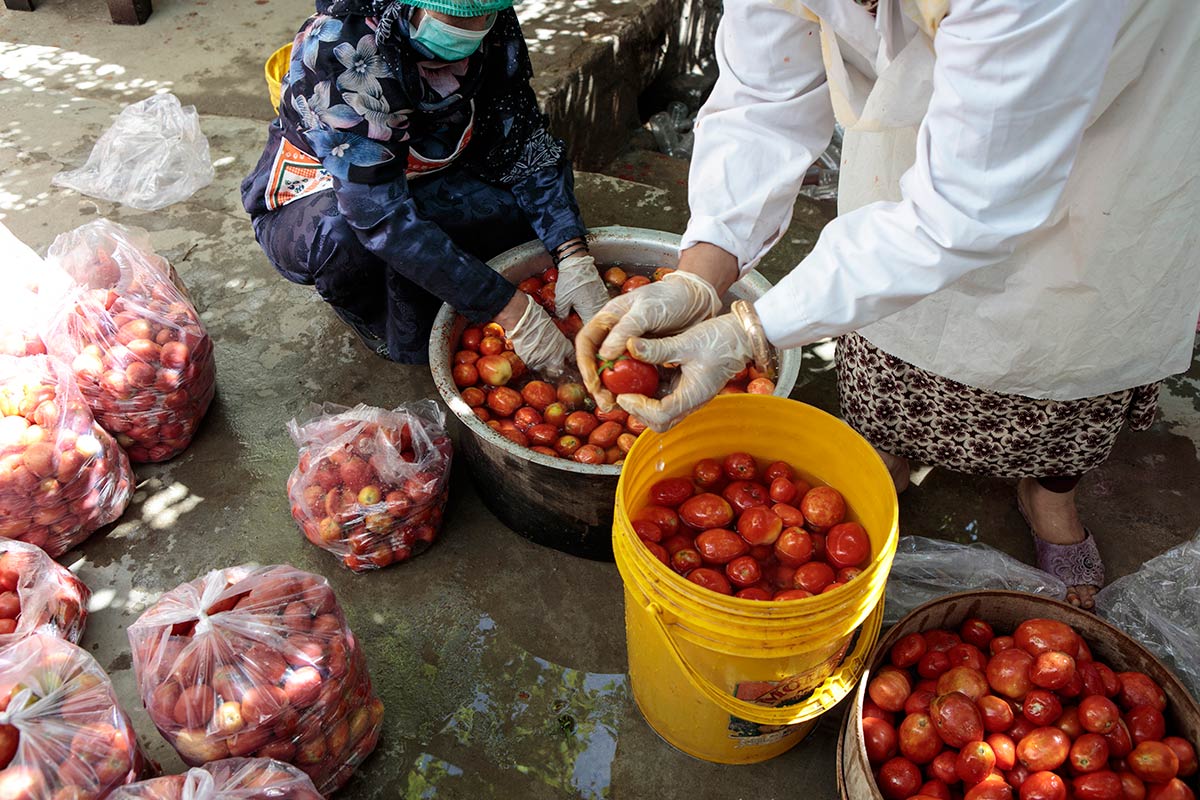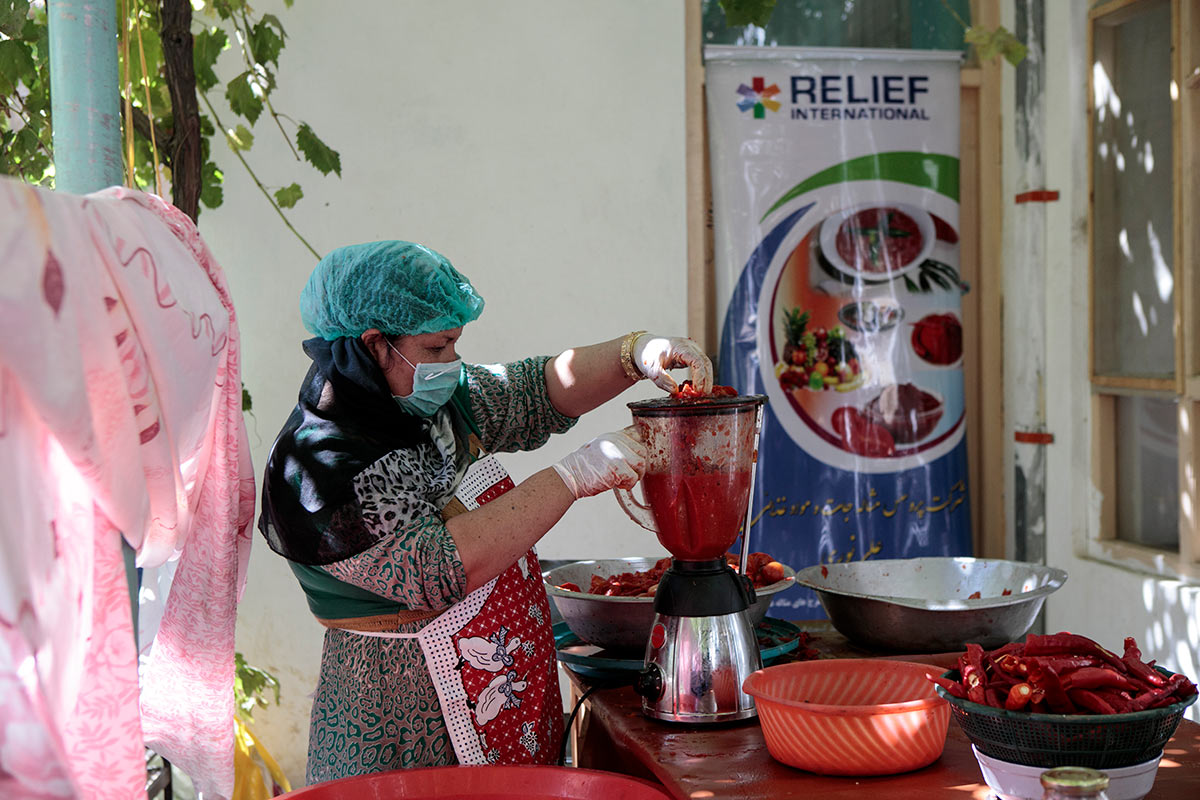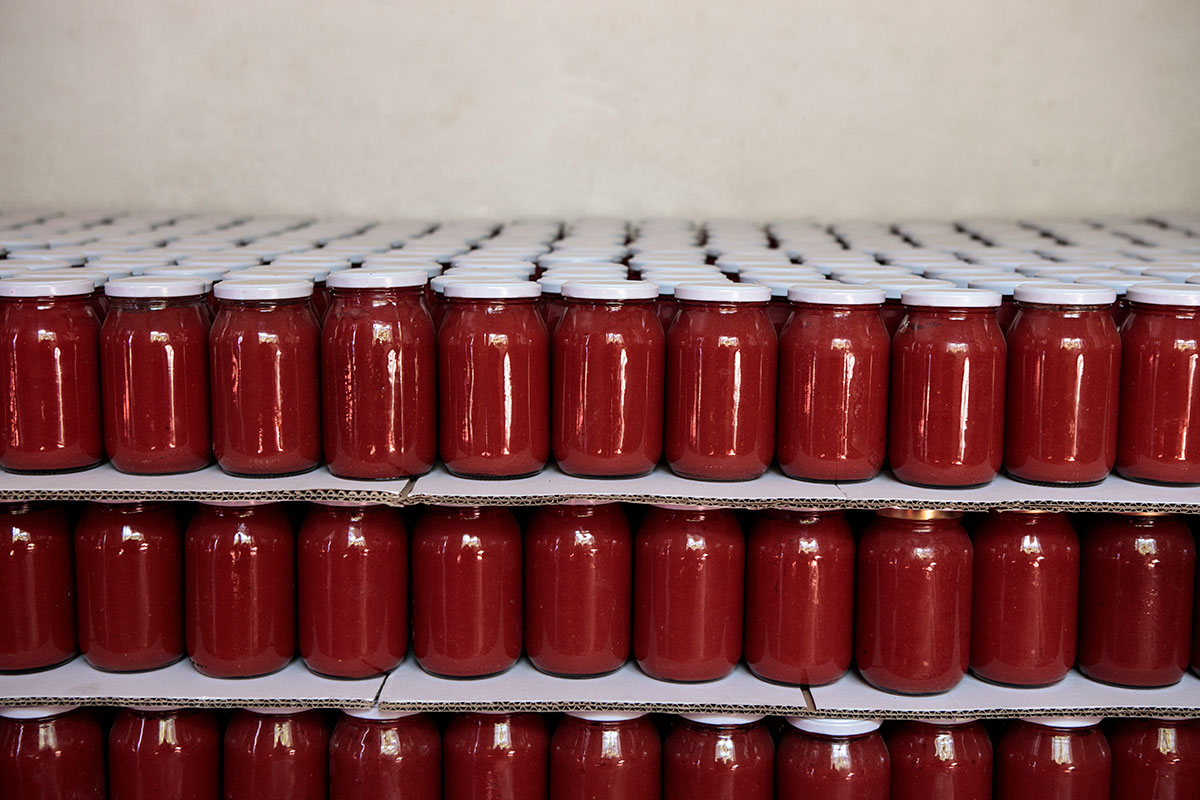 Believe In Yourself and Your Products
By 2021, Relief International's WEAT program in Afghanistan aims to support 1,260 female entrepreneurs like Zarlisht, promoting women-owned businesses working in dairy, poultry, handicrafts and food production by providing them with technical support.
Today, Zarlisht's small business provides for her family and offers employment opportunities for other women. "Now I am witnessing huge changes in my life, incomparable to where I was two years ago when I lost my husband," she says. "My products are selling at a reasonable price, they are having good packaging and labels meaning shopkeepers and customers in my district know my products, and I have six female employees working in my factory."
"Relief International supported me and encouraged me to take new steps in my life which have paved the way for a long-lasting future for me professionally. When I meet other women like me who want to start businesses to support themselves, I tell them, 'Never lose your self-confidence, never be hopeless, never give up. Believe in yourself and the products you are making but always look for new knowledge, too,'" says Zarlisht.
Relief International's WEAT program in Afghanistan keeps empowering women through a combination of direct interventions in communities and advocacy support to promote an enabling environment for gender equality. As well as supporting women's economic opportunity, it offers support services for gender-based violence and advocates for women's rights.
*Names changed to protect identity.