Humanitarian organization Relief International and Takeda Pharmaceutical Company Limited have announced a new partnership to strengthen local medical supply chains in four countries where Relief International works; Afghanistan, Myanmar, Syria and Yemen.  
According to Relief International, there are currently serious barriers to procuring quality medicines and medical supplies in communities impacted by conflict, climate change and disaster. Local supplies often do not meet the required quality standards, and in low- and middle-income countries 1 in 10 medicines are substandard or falsified. As a result, humanitarian organizations are forced to procure internationally which is expensive and can take three to five months or more.  
This current model is causing communities to suffer without essential medicines and in the worst-case scenario, stock-outs are putting the lives of people in urgent need at risk. Relief International says that in turn, faith in healthcare systems is eroding and progress is stagnating.   
As a result of the partnership announced today, Relief International will work with 20 local pharmaceutical and medical device suppliers in Afghanistan, Yemen, Myanmar, and Syria to address these challenges and fortify lifesaving healthcare. Together they will improve access to medical supplies ensuring that every step in the supply chain adheres to international standards.  
The partnership is part of Takeda's Global CSR Program to strengthen health systems in low- and middle-income countries. Relief International was selected as part of an employee vote participation of nearly 25,000 employees and will receive a contribution of ¥1.14 billion Japanese Yen (approx. $7.7 million) over a period of four years.  
Craig Redmond, Chief Executive Officer of Relief International says, "Relief International is deeply grateful to receive this generous award from Takeda Pharmaceuticals and immensely honored to have been selected by Takeda employees." 
Craig continues, "This partnership will ensure the timely provision of quality medical supplies in Afghanistan, Yemen, Myanmar, and Syria. Together, we will build local capacity to meet international standards, save lives in four of the most challenging places globally, and reduce the carbon footprint of our humanitarian supply chains." 
The project will start in January 2024, commencing with an initial research phase into the procurement context in each country. As well as 20 local pharmaceutical and medical device suppliers, the program is set to involve 100 supply chain managers, 200 administrators in health systems or facilities, and 2,000 qualified health professionals. 
The partners believe that strengthening capabilities of local pharmaceutical and medical device suppliers is a sustainable solution which will not only reduce the impact on the environment, but ensure communities do not remain dependant on international aid. Their vision is that this partnership will create a blueprint for change that can be replicated in other communities impacted by conflict, climate change and disaster. 
Takako Ohyabu, Takeda's chief global corporate affairs and sustainability officer says, "We are proud to partner with Relief International as part of our Global CSR Program. Our 242-year-old heritage has taught us that creating sustainable positive impact not only takes time but also requires us to constantly adapt and look to the future. There are no quick fixes to global health challenges, which are complex, multi-dimensional and context dependent. This partnership will support health systems strengthening in unique and innovative ways, with an equity lens focused on marginalized groups and a systems approach prioritizing lasting outcomes over quick wins." 
<<ENDS>>
About Relief International:
Relief International is an international non-profit organization that partners with communities impacted by conflict, climate change and disaster to save lives, build greater resilience and promote long-term health and wellbeing. We work in 15 countries across Africa, Asia, and the Middle East, providing Health and Nutrition, WASH (Water, Sanitation, and Hygiene), Education and Livelihoods programming that creates the foundation for community resilience.
About Takeda Pharmaceutical Company Limited:
Takeda Pharmaceutical Company Limited (TSE: 4502/NYSE: TAK) is a global, values-based, R&D-driven biopharmaceutical leader headquartered in Japan, committed to discover and deliver life-transforming treatments, guided by our commitment to patients, our people and the planet. Takeda focuses its R&D efforts on four therapeutic areas: Oncology, Rare Genetics and Hematology, Neuroscience, and Gastroenterology (GI). We also make targeted R&D investments in Plasma-Derived Therapies and Vaccines. We are focusing on developing highly innovative medicines that contribute to making a difference in people's lives by advancing the frontier of new treatment options and leveraging our enhanced collaborative R&D engine and capabilities to create a robust, modality-diverse pipeline. Our employees are committed to improving quality of life for patients and to working with our partners in health care in approximately 80 countries and regions. For more information, visit https://www.takeda.com.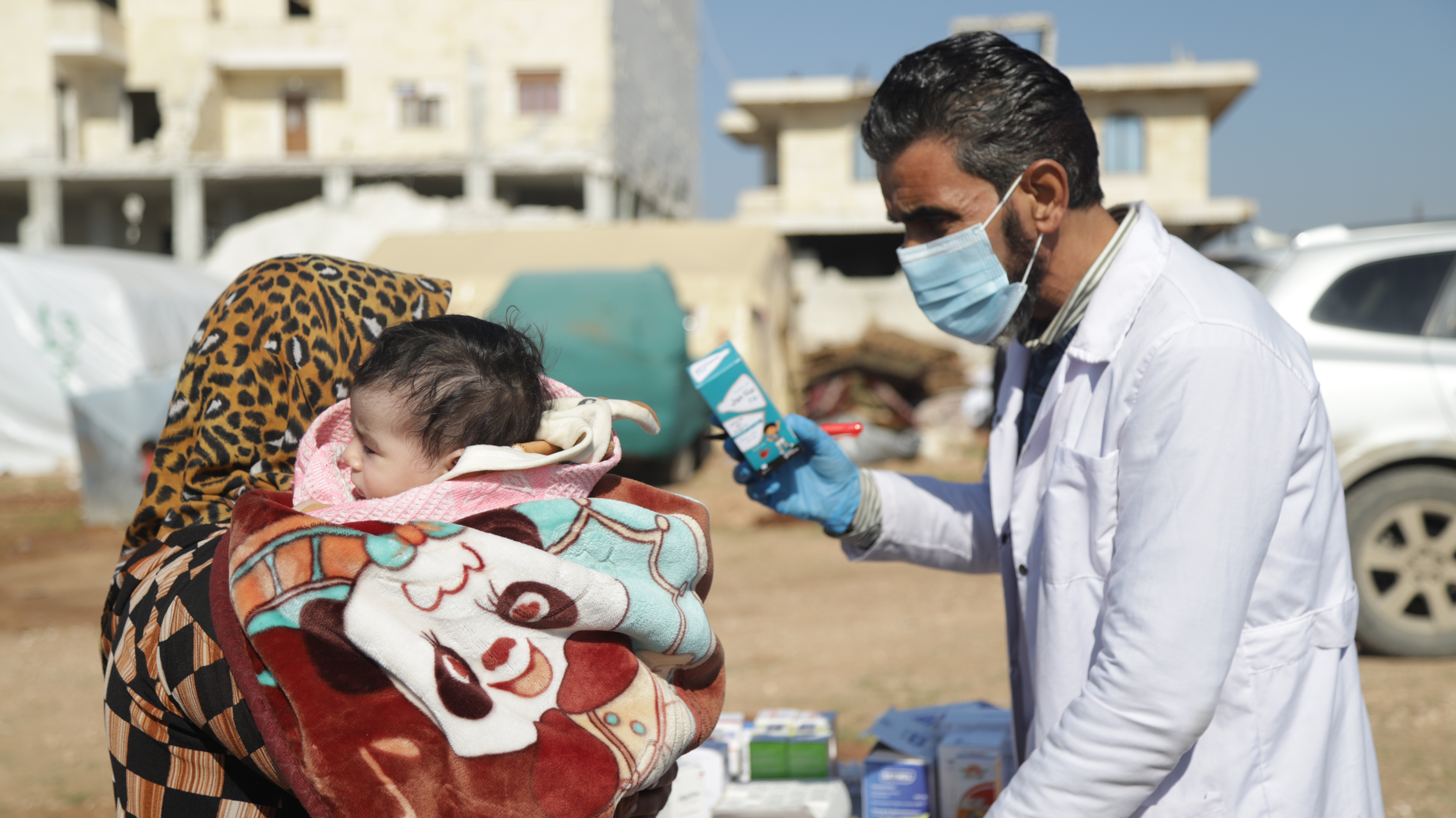 Support Relief International
With a donation today, you can help us continue our essential work in communities around the world!