Mahmoud's family used to live in Al-Bab, Syria. His father worked in a factory that produced thread.
But in 2011, the war in Syria began and bombing in their town soon followed.
When the bombing started, the family decided to leave their home. They tried to seek refuge in other parts of Syria but found nowhere that was safe.
Eventually, like over 3.5 million other Syrian refugees, they made their way across the border to Turkey. They settled in Gaziantep, a city near the border with Syria.
The following year, Mahmoud was born.
Mahmoud was born with Spina Bifida, a rare birth defect that occurs when the spine and spinal cord don't form properly.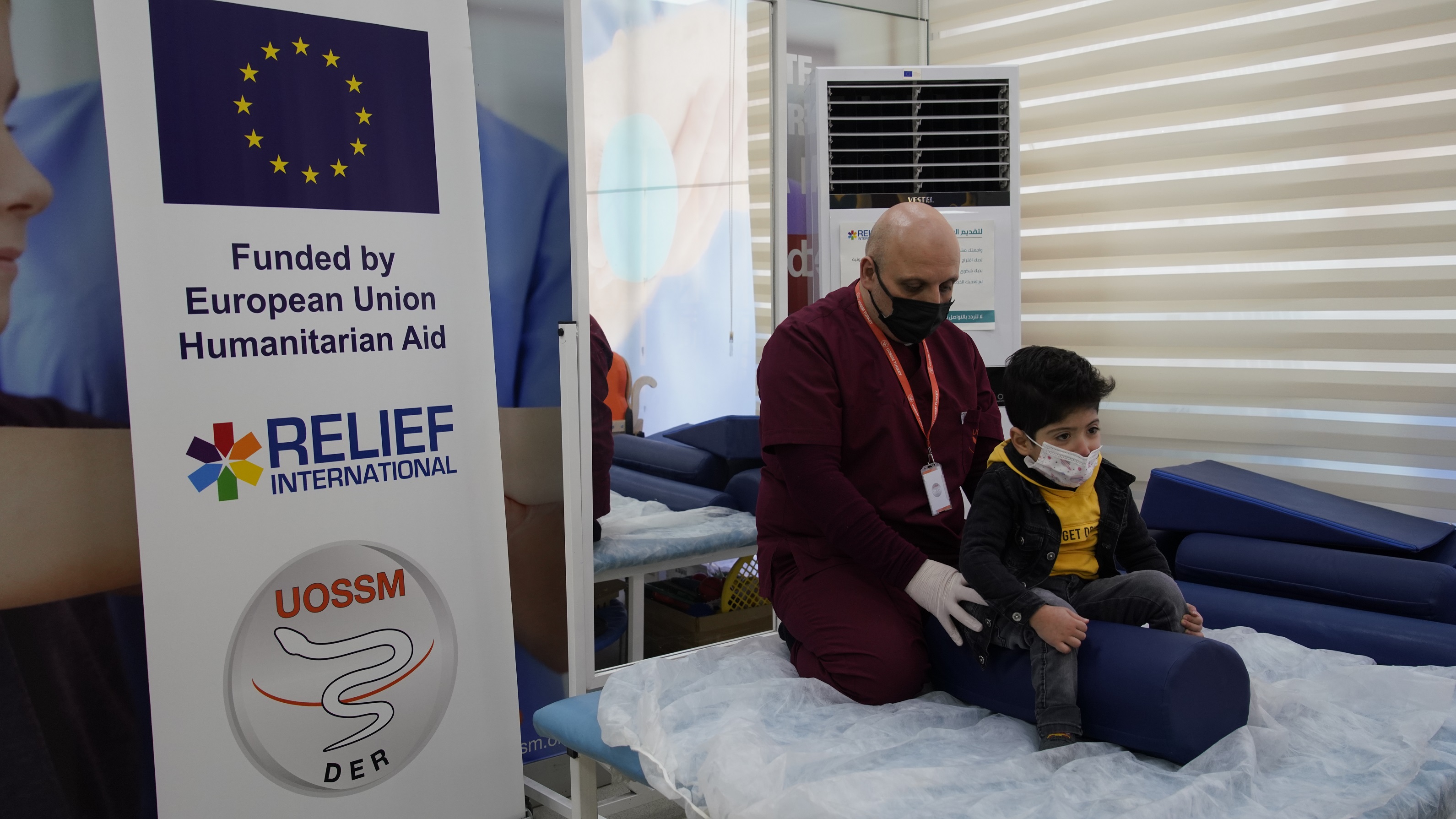 Mahmoud had surgery to try to treat the issue and received physiotherapy sessions afterwards. However, the sessions did not result in the development needed.
Now 6 years old, Mahmoud has continued to experience issues with mobility ever since. He has difficulty sitting on his own and moving freely, which prevents him from going to school, and playing with his peers.
'I hope to start studying with my peers as soon as possible,' says Mahmoud.
In 2021, Mahmoud's mother heard about the Union of Medical Care and Relief Organizations' (UOSSM) physical rehabilitation (PR) center in Gaziantep from one of her friends and decided to visit with Mahmoud.
UOSSM is an independent, non-profit and non-governmental organization specializing in health. They primarily respond to the health needs and well-being of people and communities affected by crises.
In partnership with Relief International, and funded by European Union Humanitarian Aid, UOSSM provides comprehensive Physical rehabilitation services to refugees in need.
After meeting Mahmoud and his mother. UOSSM's medical team (physician, physical therapist, and psychologist) assessed Mahmoud's condition and prepared a tailored treatment and rehabilitation plan for him.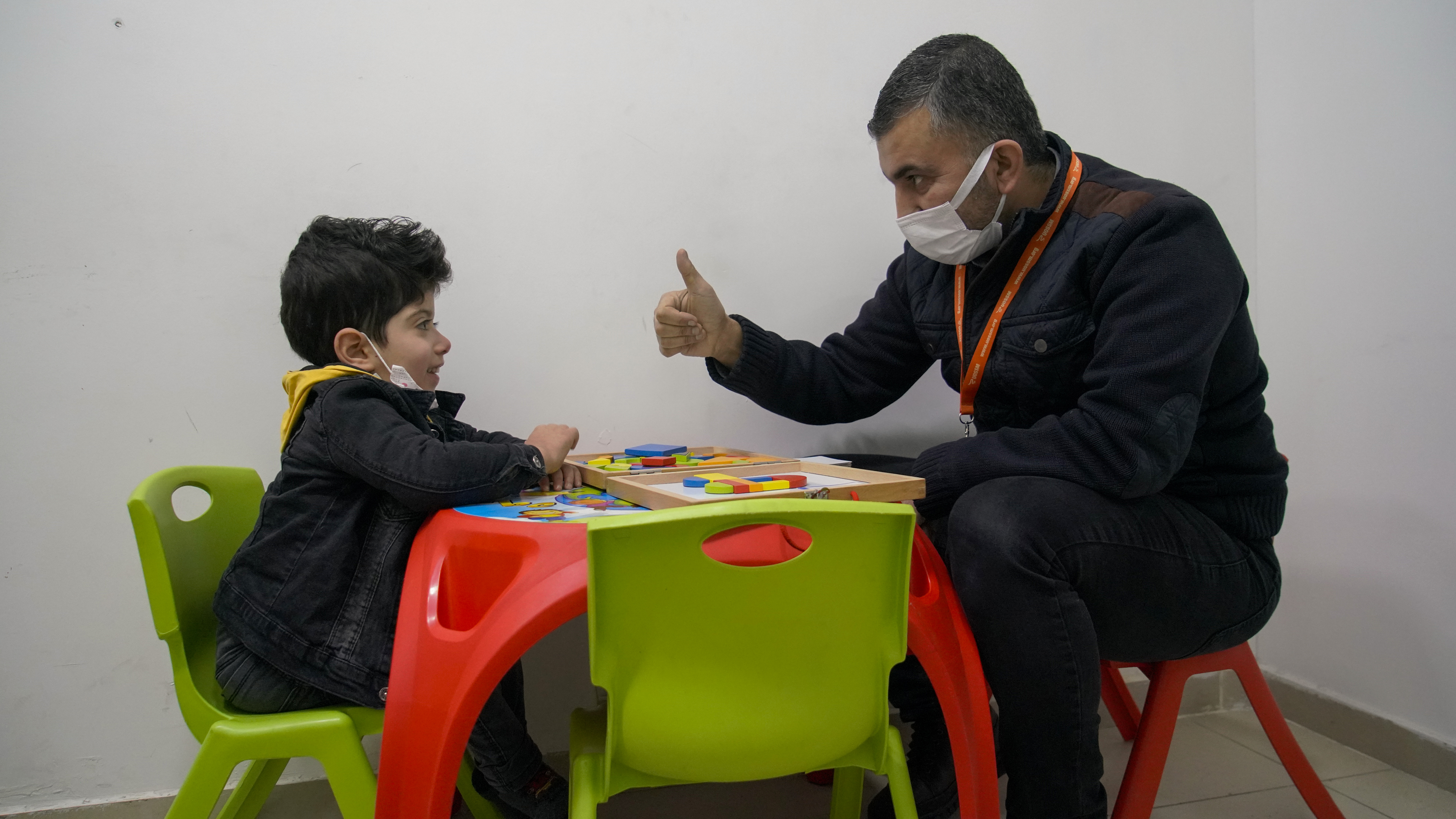 This treatment plan focused mainly on exercises to strengthen his muscles and balance.
At the same time, his parents were also taught exercises to support Mahmoud at home.
For 6 months Mahmoud attended sessions both physically at the center and via tele-health. By the end of this period, he was able to sit, get up, crawl, and move around without any help.
Now, he has a wheelchair that allows him to move outside and to go to school independently.
Finally, Mahmoud is ready to go to school, and will start next year.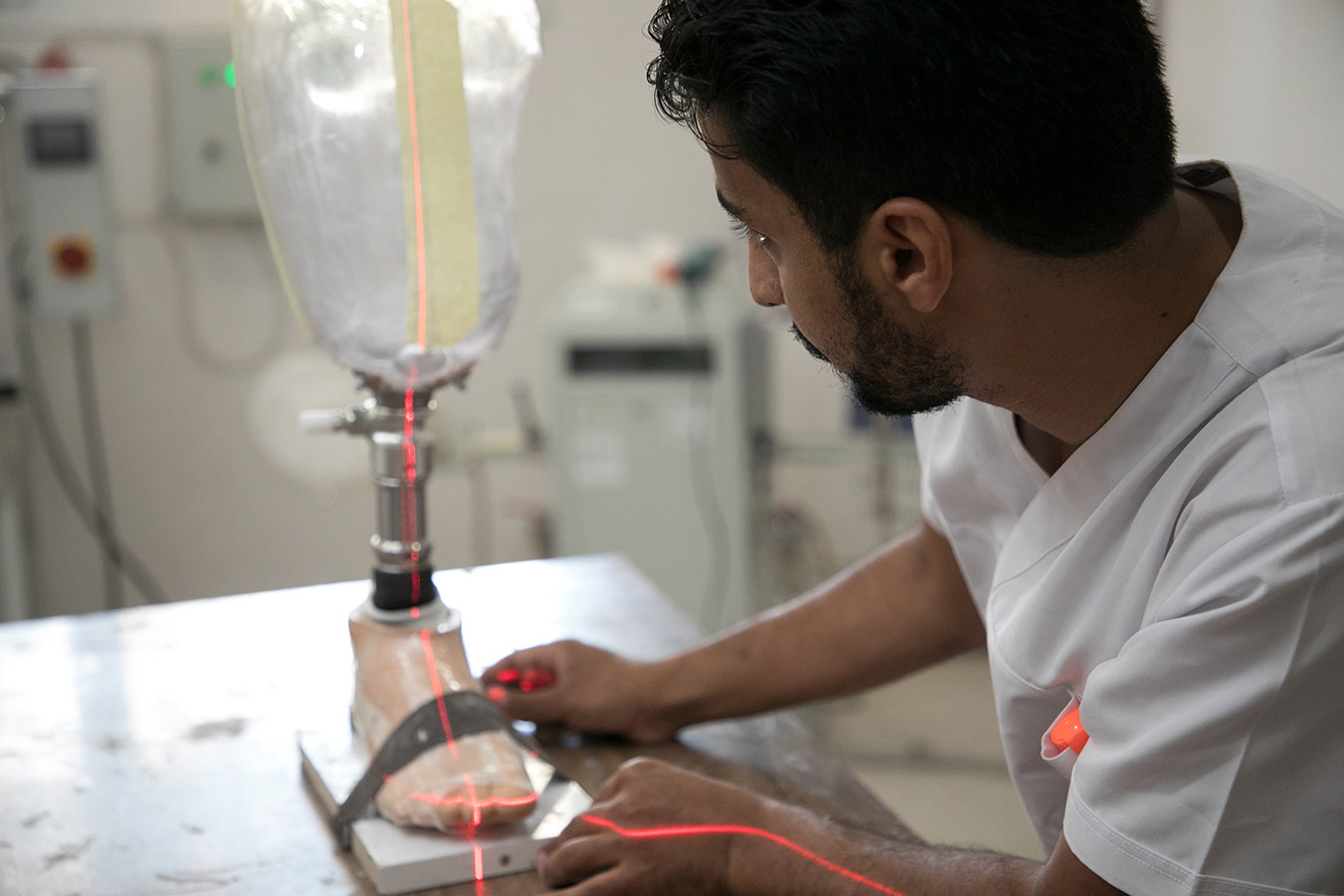 Relief International in Turkey
RI has worked in Turkey since 2013, providing health services and livelihood opportunities to the large Syrian refugee population in the country, as well as vulnerable members of the communities that host them.