1) 1,000,000 people have been forced to leave their homes
For over six weeks, the army and powerful paramilitary forces have been clashing in Khartoum and various regions across Sudan. The humanitarian situation in Sudan continues to be critical with over 1,000,000 people displaced, mostly from Khartoum.
A quarter of a million of these people have crossed the border to Egypt, Chad, Ethopia and South Sudan. These refugees are arriving in a distressed state having been exposed to violence or trauma in Sudan. Relief International was the first agency to mobilise on the border at South Sudan, where we are providing essential health and nutrition services.
Over the last four weeks we have provided 5,000 health consultations to people who have crossed from Sudan to South Sudan.
2) Supplies are running low
Sudanese people caught up in the fighting are struggling to find affordable food and other vital supplies because of soaring inflation and high levels of insecurity. Critical medical supplies are also depleted in many regions.
The UN says that half of Sudan's population is in need of humanitarian aid and the World Food Programme said that it expects between 2 and 2.5 million people in Sudan will face acute hunger in the coming months as a direct result of the conflict.
3) The situation is still dangerous
Even though a truce was announced on Monday 22nd May, the situation is still dangerous. There have been breaches reported in Khartoum, and tension remains high. Tragically, over 1,000 people have lost their lives and hundreds more injured since the fighting began. Insecurity has prevented humanitarian staff reaching the most vulnerable people and Khartoum remains too dangerous for humanitarian workers.
4) RI continues to provide health services in Sudan
Throughout the fighting, Relief International has been able to continue to provide life-saving healthcare services where possible. In North Darfur and Blue Nile, we still operate 24 health facilities and 5 nutrition centres providing critical health, nutrition and water, sanitation and hygiene support.
Our 3 mobile health teams also continue to make the journey to hard-to-reach areas; providing essential health and nutrition services to those with limited access to static facilities.
5) We are supporting health facilities in Khartoum
The demand for support in almost all health facilities in Khartoum is increasing, and Relief International has begun a partnership with hospitals in Khartoum to provide much needed supplies.
We will continue working on accessing and supporting more health facilities in Khartoum as the situation evolves.
6) We are making a difference
We have been working in Sudan since 2006 so are well set up to respond quickly to crises.
Since the conflict started on 15th April, our healthcare teams have diagnosed or treated reached 25,000 people. We have also reached over 3,700 children with our nutrition programmes, treating over 600 for acute malnutrition.
7) The ceasefire brings new hope
On Monday 22nd May a ceasefire between the Sudanese government and paramilitary forces was announced. While the situation is still tense, the ceasefire seems to be holding, providing much needed time for humanitarian assistance and the restoration of essential services where possible.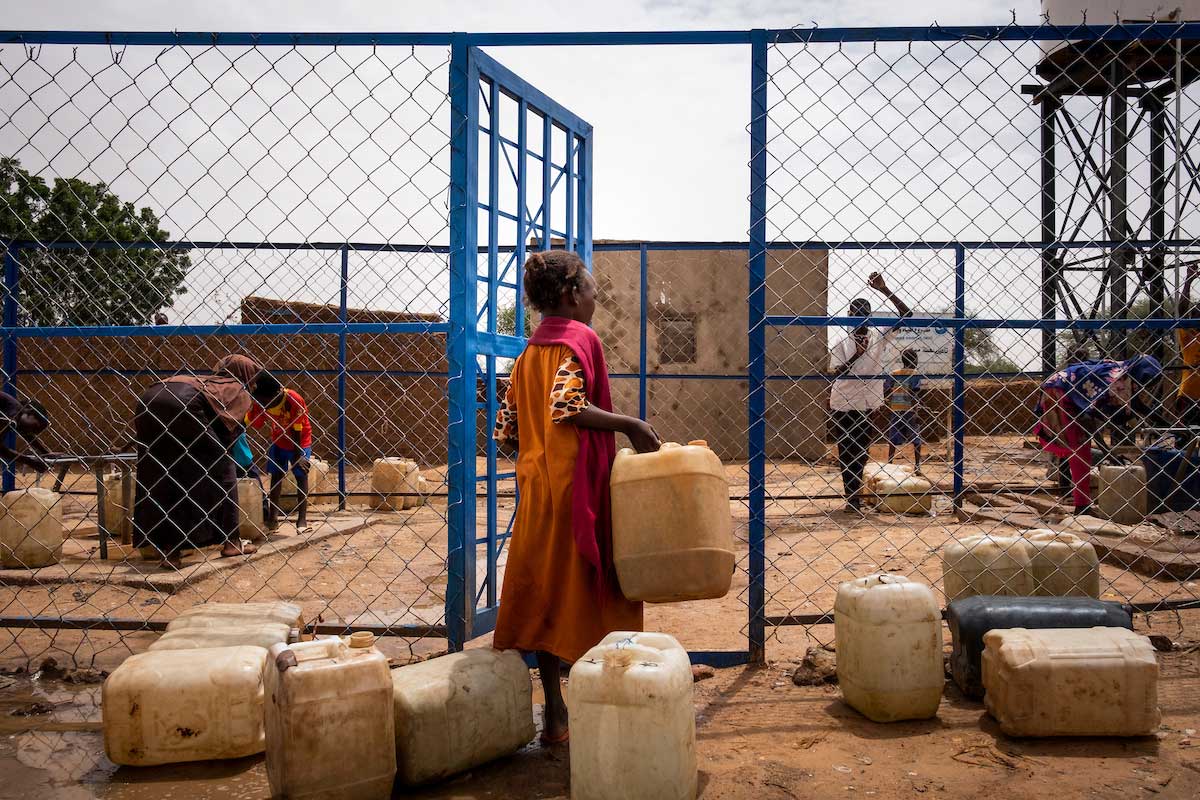 Donate Now
With a donation today, you can help us continue our essential work with communities in Sudan, and around the world!
Help us support these communities!