Two refugees from Syria have been shortlisted to win a coveted humanitarian honor at the Bond International Development Awards 2020, London UK, for their educational work in Jordan's Azraq Refugee Camp.
When Shadi and Muteeb arrived at the refugee camp, they realized that the long-term educational needs of young people were not being met. They made a commitment to ensure that camp circumstances did not stop students from preparing for the next chapter in their lives. Together, Shadi and Muteeb earned a reputation as "the Changemakers of Azraq Camp".
Both Shadi and Muteeb fled the war in Syria in July 2012 and June 2014, respectively, before arriving in Jordan as refugees. Prior to the conflict, neither worked as teachers. Neither Shadi nor Muteeb worked as teachers when they lived in Syria. Shadi was a professor's lab assistant for three and a half years while he pursued his Master of Physics degree, while Muteeb worked as a tour guide in Syria's capital city, Damascus.
Working with Relief International, Shadi and Muteeb have successfully helped 54 students pass Jordan's General Secondary Education Certificate, called the Tawjihi. They have also secured scholarships for several of their students.
Muteeb says: "We've worked together for the past four years to make our students' dreams of higher education a reality. If we've learned anything from the Syrian war, it's that ignorance doesn't reach agreements or make peace in the world."
"Shadi and Muteeb operate as a team," explains Rozan Khalifeh, Relief International's Country Director for Jordan. "Their partnership mirrors the exact composition of the Tawjihi exam, which has two different tracks – the literary and the scientific. Despite facing an unimaginable set of circumstances, Shadi and Muteeb continue to inspire optimism – and most importantly, hope – among their students."
Now in its seventh year, the awards celebrate the exceptional work undertaken in the development sector that often goes unrecognized. The Humanitarian Award specifically honors the hidden heroes helping to deliver this demanding work in creative, unusual and exceptional ways.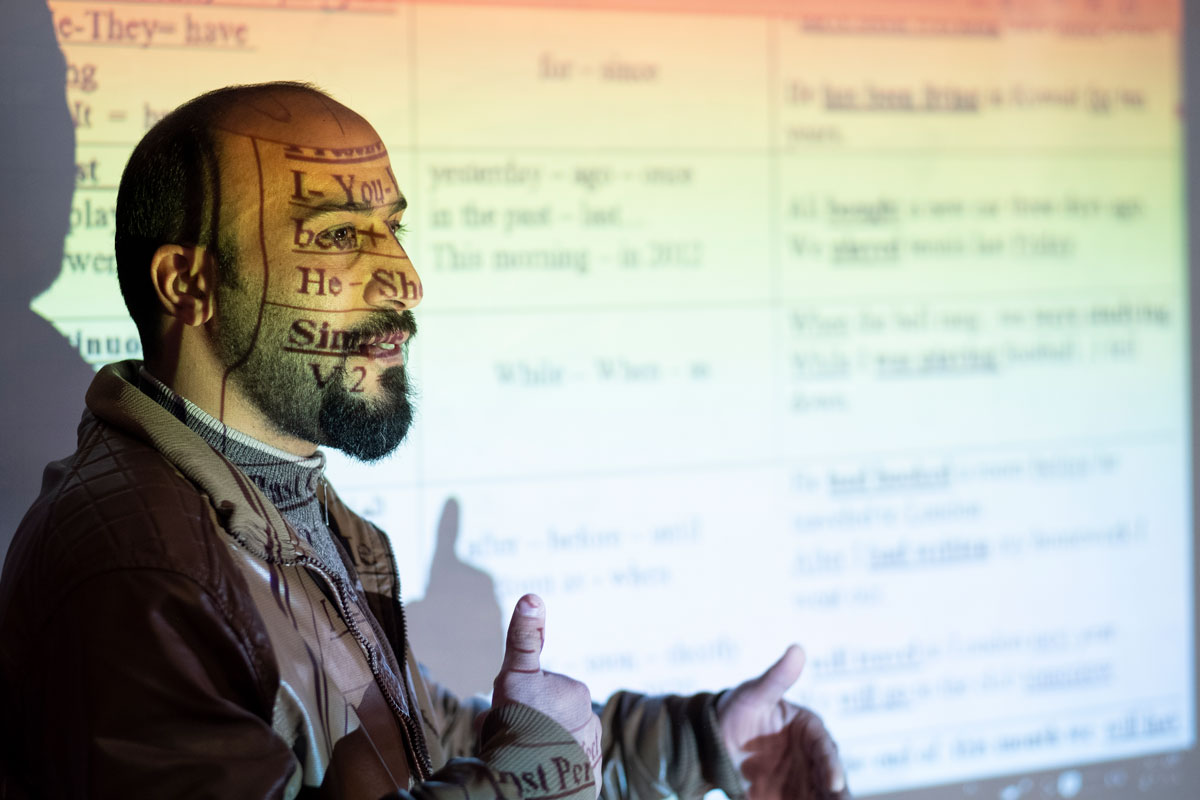 Shadi and Muteeb are joined by two other deserving finalists in this category, with the overall winner announced at a prestigious ceremony on March 23 in London.
Mike Wright, Director of Membership and Communications at Bond, says: : "The standard of entries this year has been particularly high across all award categories, which is a great reflection of the hard work and innovation currently taking place in the sector. We are particularly delighted to be honoring such a diverse range of humanitarians and shining a light on these inspirational individuals and the incredible work they are doing."
The Bond International Development Awards form part of Bond Annual Conference, Europe's biggest international development event, bringing together diverse organisations and thinkers to share ideas and discuss emerging trends in the international development and humanitarian sectors.
For additional information and interview requests, please contact: [email protected].