"The hand pump was the only way to pump the water," says Fatna. "We had long queues every day to pump water to fill the jerry cans. It can be challenging as the pumping needs extra physical energy."
Fatna Hassan Ali is a 25-year-old mother of four living in Zamzam Camp, in the North Darfur state of Sudan, with her husband. She moved to the camp several years ago due to the armed conflict in her village.
Unfortunately, Zamzam camp has a limited water supply. It is rarely enough to accommodate the needs of all the people living in the camp. Previously, Fatna and other community members were accessing water from a borehole using old and tiresome hand pumps.
"Hand water pumps are not easy to operate," says Fatna.
"We rarely had a consistent water supply from the hand pumps even when water was available," recalls Fatna. "The pumped water wasn't enough to reach all the households in my community. There were days when we waited in the long queue for hours and returned home with empty jerry cans."
Relief International upgraded the borehole several years ago from a hand pump to a diesel powered pump as requested by the community, but the high operational cost, unpredictable supply of fuel and repeated breakdown of the generator due to long service hours caused frequent water supply interruptions and additional cost to the community.
But with support from the USAID Bureau of Humanitarian Assistance (BHA), Relief International further upgraded the water pumping system by installing a climate-friendly hybrid solar pump to improve continuous access to safe and clean water.
Now, Zamzam camp community members have access to clean water for daily use.
The quick availability of clean water has changed the lives of women and children; they now have more time to do other activities, and there are fewer outbreaks of water-borne diseases and illnesses in the community.
'Now I can access adequate clean water in the camp. Also, my children do not have diarrhea as frequently as they used to," says Fatna.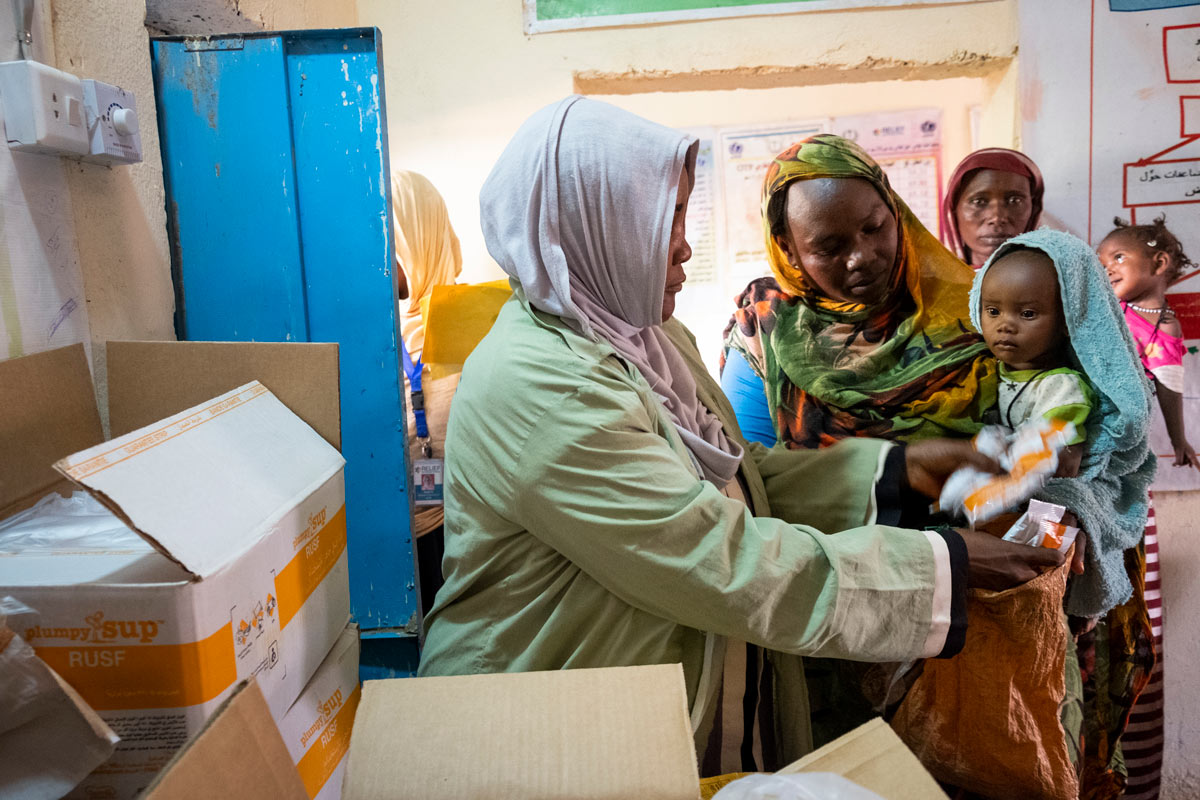 Relief International in Sudan
Relief International is working in Sudan to deliver healthcare, secure access to clean water and food, and improve basic hygiene practices.
With your help we can continue to make a difference in the lives of people that need it most.