Camille Alison Adle is an RI Project Manager from the Philippines whose work focuses on the Negros Occidental province of the country.
Below she discusses the impact Climate Change is having on severe weather events in the Philippines, and how Relief International and local communities are responding.
 The latest super storm, Typhoon Rai, hit the country in December 2021, how big was its impact?
"When Typhoon Rai made landfall in the Philippines, we didn't expect it to move slowly across our land, and so it caused more destruction than we expected.
Eleven out of sixteen regions of the Philippines were affected, and there were 409 deaths.
It caused a lot of destruction in terms of agriculture and shelter, and a lot of tourist destinations were affected. Normal business suffered because of the electricity outages and water supply difficulties.
The Philippines is an archipelago. We have a lot of island provinces and island Barangays (small districts). Those that live in these islets or smaller islands were cut off from supplies of food and essential supplies for a while.
A lot of people lost their livelihoods at that time.
It was really a very low point for a lot of Filipinos.
How is the country recovering?
"It took us a while.
A lot of our resources [before the Typhoon] had been really focused on responding to the [COVID-19] pandemic. Our resources were focused mostly on increasing healthcare capacities and recovering livelihoods of people who lost their sources of income during the pandemic.
As a result, many organizations were not able to respond to Typhoon Rai as quickly as we wanted to.
There were areas in Cebu and Bohol that were unable to access regular and safe water supplies until two months ago.
Also, a lot of the islands don't really have their own electricity sources and are dependent on other provinces. I believe electricity just came back in Bohol about a month ago.
I also think there was just this general fatigue.
Generally, people were just tired and exhausted of responding to the pandemic, as well as other disasters that came on top of that. For example, last year, we also had to respond to Typhoon Goni.
You mentioned Typhoon Goni hit the Philippines before this one, is the typhoon pattern changing?
"We are used to having around 20 to 25 typhoons a year. That's the Philippines.
But typhoons are getting more destructive every year and for some reason, we're not necessarily more resilient.
You would expect us to be a country that knows how to quickly and effectively respond to these things because we're used to it.
But no, every year homes and livelihoods are destroyed, after which we would have to rebuild again, and have them destroyed again [by a more destructive typhoon] next year.
This is the result of Climate Change. How else is the Philippines affected by this?
"The climate is definitely changing.
Sometimes there are areas that get flooded even without Typhoons because sea levels are rising. We are also now experiencing heavy rains after long periods of dry weather [This is referred the El Nino & La Nina Phenomenon].
It could get really hot in the day and then rainy at night, and then you wake up the next day to find that some areas were flooded the night before.
A lot of it is really brought about by the changes in climate that are already happening. We are just experiencing it first-hand.
How is RI responding to these issues?
"Our response is ongoing.
During Typhoon Rai, RI was one of the main organizations to assess the situation in the Dinagat Islands in Surigao, as well as here in Negros Occidental, because we were already working in these areas.
One part of our response is focused on helping communities to avoid disease outbreaks after extreme weather events.
What we're doing is centered on water and sanitation. Typhoons and flooding often contaminate water points, and the local health offices might not be able to respond quickly in terms of cleaning up waterways or monitoring the quality and safety of water afterwards.
So we're helping communities deal with this by supporting them to use water purification tablets, properly store drinking water, providing hygiene kits, and training local sanitation inspectors to conduct water quality monitoring.
Through these means, we hope to support people's access to safe water.
We are also focusing on increasing messaging on how to avoid disease outbreaks, such as proper solid waste management. We're not focusing on hand washing, etc, because those messages have already been emphasized by the pandemic.
Things like excrement and solid waste management tend to be set aside a lot, but actually causes a lot of sickness, and possible illnesses in the communities we work with.
We're also supporting the City Health Offices in the regions by making access to water testing kits more available so that they can continue water quality monitoring."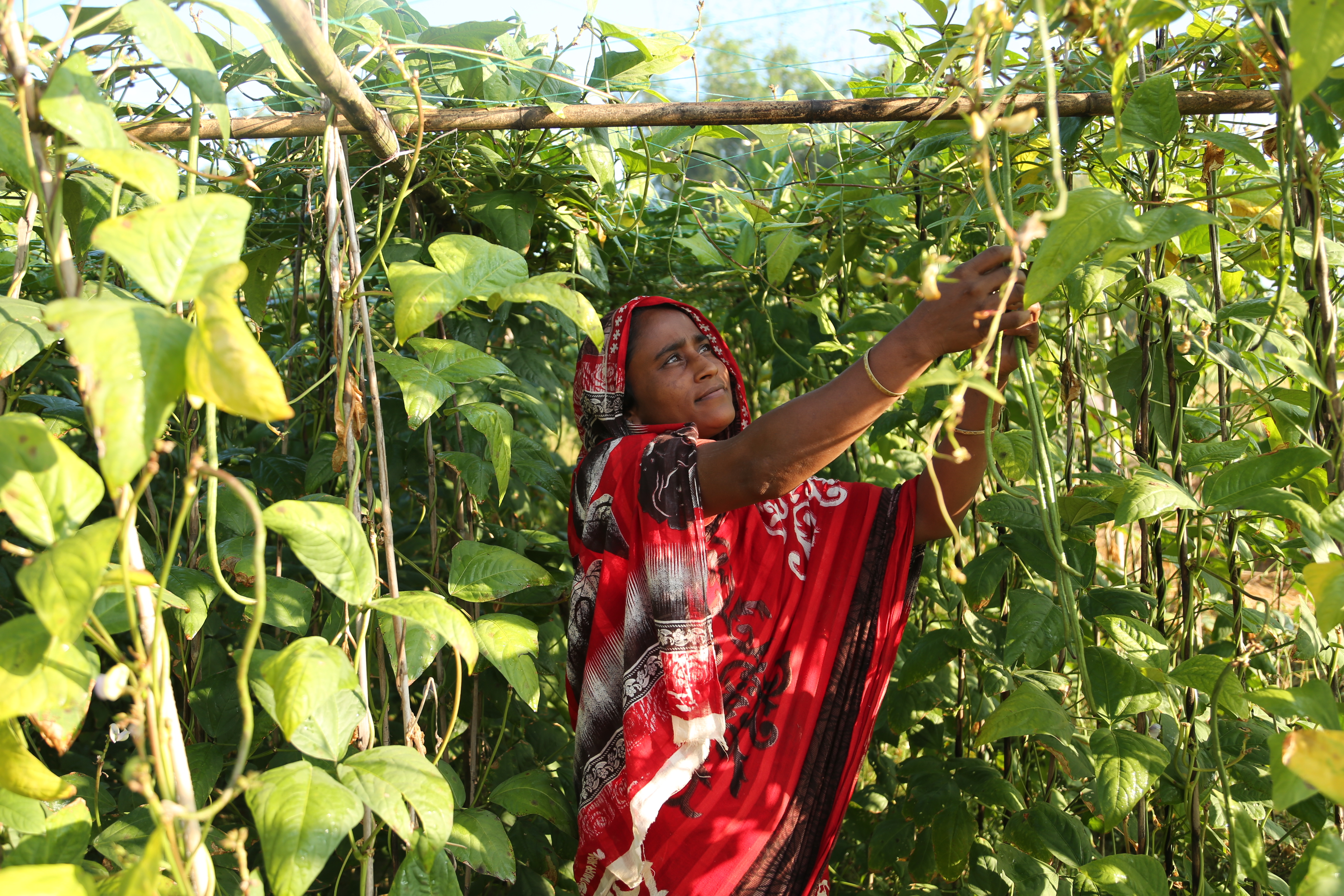 Make an Impact
Buy RI Carbon Credits
Buying RI Carbon Credits helps offset the carbon expenditure you can't reduce, while also reinvesting your funds in the fragile settings where we work.