Since the civil war began in 2014, Yemen has spiraled into catastrophe with frequent outbreaks of fighting, hyperinflation, famine-like conditions and mass displacement across the country.
During this period, the healthcare system has all but collapsed triggering increased outbreaks of disease like cholera, and increased cases of malnutrition around the country.
In response to these devastating conditions, in 2022 RI launched a European Union-funded program to deliver life-saving nutrition and health services to the hardest hit communities in Dhamar, Shabwah, and Marib governorates.
Since the program began, RI's supported health facilities provided over 170,000 consultations to the targeted communities, serving over 100,000 people.
Below two of these people, Arwa and Assila, share their stories of using these services.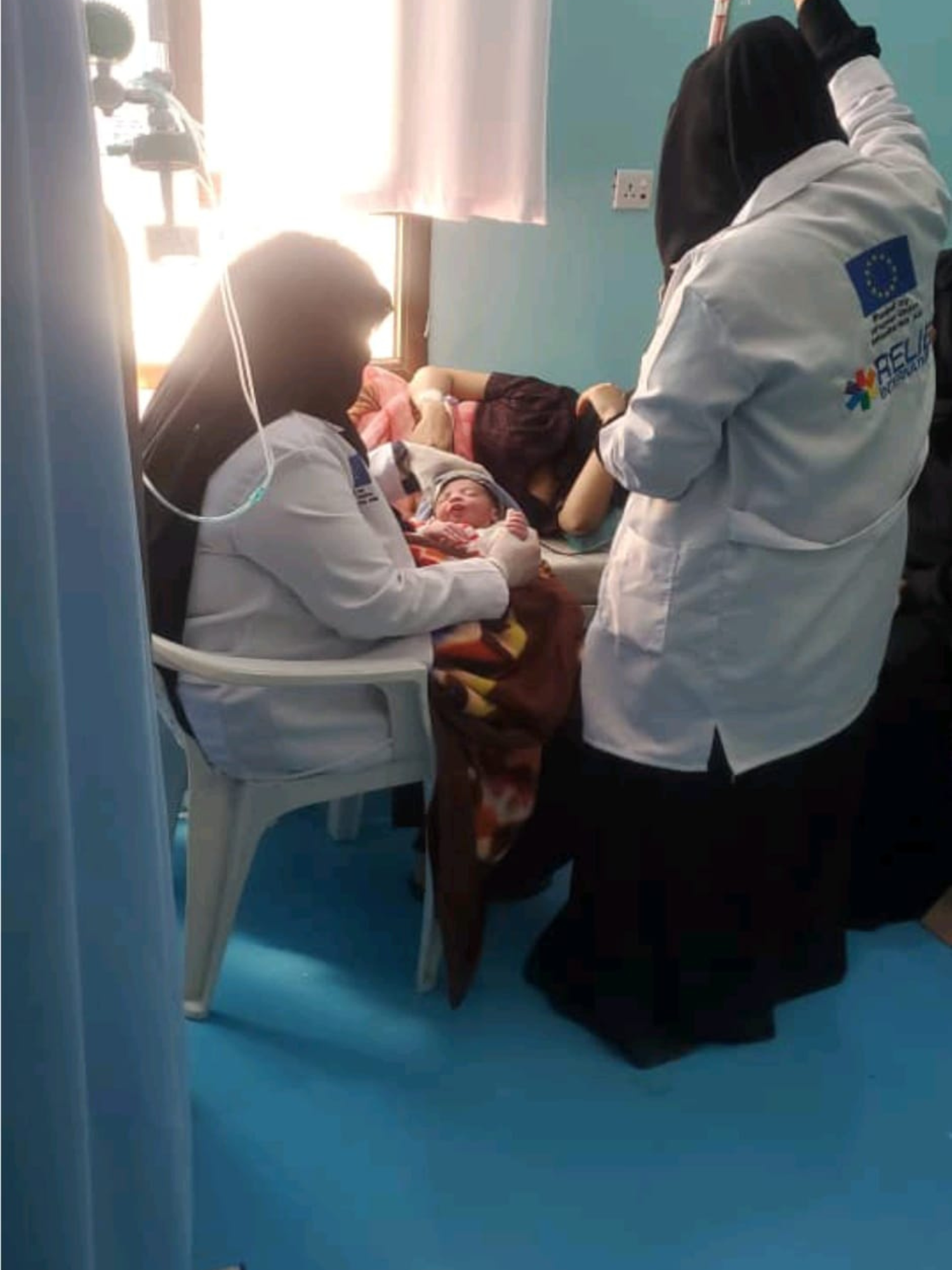 Arwa and her child receiving care at an RI-supported health facility.
Arwa
Arwa arrived at the maternal and child health center supported by RI in Shabwah with intense labor pains, a severe headache, nausea, and impaired vision. A mother of 8 already, Arwa had previously experienced complications in previous pregnancies and was anxious to make sure that she and her new baby would be OK.
During previous pregnancies, Arwa had found it difficult to access the health services she needed because the costs were too high and the facilities were too far away. But as soon as she arrived at the facility, doctors examined her immediately prescribing a blood transfusion and round the clock observation during which time her vital signs were examined periodically.
In these conditions, Arwa gave birth to a healthy baby daughter a few hours after arriving at the hospital. After 24 hours in the hospital both Arwa and her daughter were cleared to go home. Before leaving staff provided Arwa with Iron supplements and take-home medication, as well as an appointment to see a breastfeeding consultant a few days later!
Assila
Assila is 20 years old and lives in Shabwah Governorate, Yemen with her husband and daughter.
Assila was 3 months pregnant when she arrived at the RI supported facility in March 2023, and was suffering from acute vertigo, headache, pallor, an elevated heart rate, ringing in her ears, anxiety, and an inability to sleep. She was anxious that these symptoms could be bad for her, and for her baby.
Staff at the facility jumped into action straight away; examining her closely and testing her for numerous different possible illnesses. The staff found that she had low oxygen levels in her blood, likely caused by stress.
Assila was given a 500mg blood transfusion and medications including Augmentin, Paracetamol, and Iron to help treat these symptoms and was also was provided with a series of psychotherapy sessions where she was able to speak with a professional about the issues she was facing.
Soon after Assila returned home happier and healthier than when she came to the facility.
This work has been funded by the European Union Humanitarian Aid.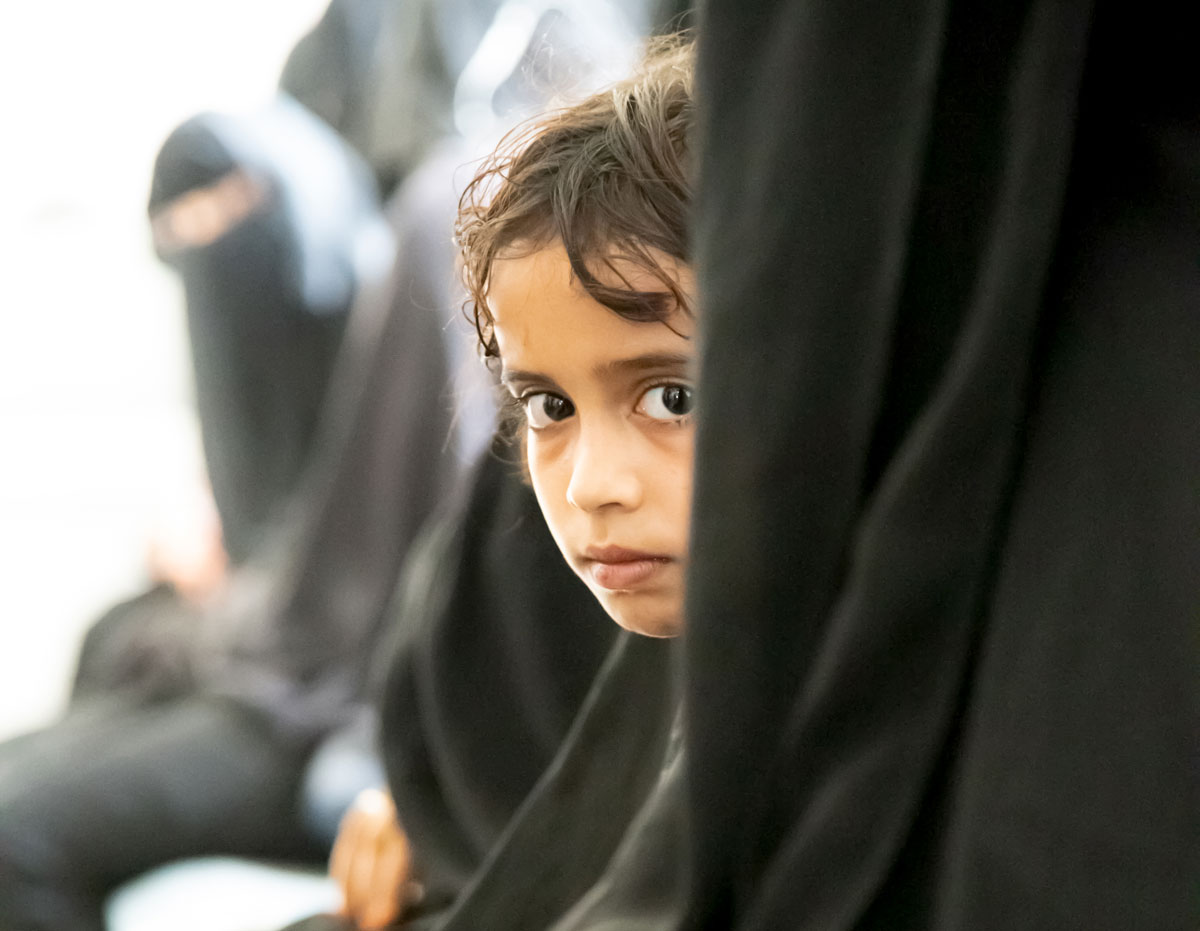 Relief International in Yemen
In 2022, we provided over 130,000 households with food assistance, and provided over 229,000 healthcare consultations.