The devaluation of the Yemeni riyal has also increased the cost of transportation to and from the country's few operational health outposts, which are often located in remote areas, far from the war's frontlines. The result is that some people may delay seeking treatment until their symptoms become unbearable or until they can save enough money to make the trip.
With an estimated 24 million people – 80% of the country's total population – in dire need of humanitarian assistance, our Yemen program is among our most extensive and best exemplifies the integrated, complex nature of our work in fragile settings.
"Since the start of the war, we've noticed a dramatic increase in the number of malnutrition cases we treat at our clinics. While there were some cases of acute hunger in Yemen before the war, now ten million people are living just one step away from famine," shares Relief International's Country Director for Yemen Mutasim Hamdam.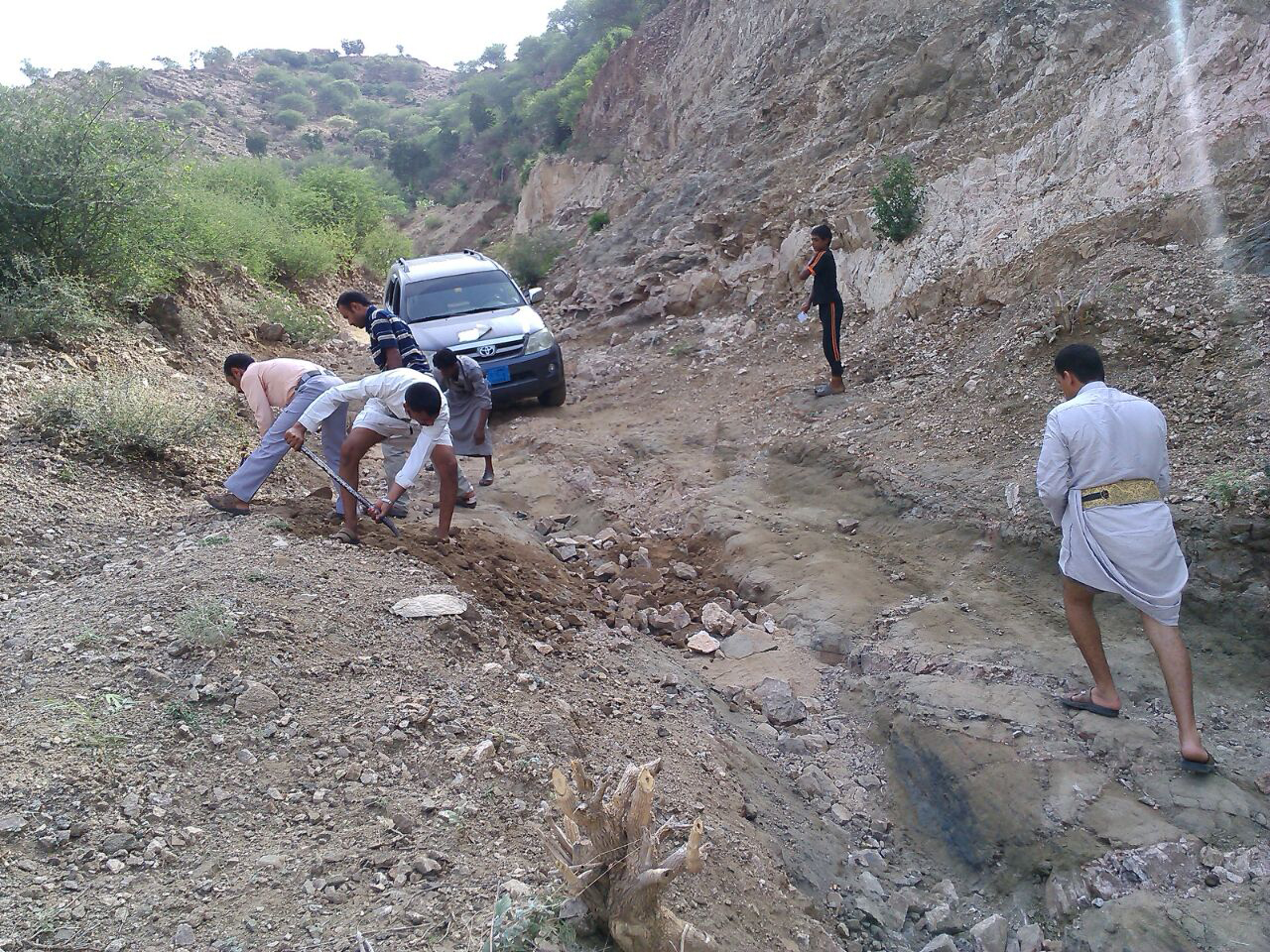 Relief International began deploying mobile medical clinics in 2016 when malnutrition amongst children in Yemen was at an all-time high. Despite the long, arduous journey to reach these communities, mobile clinics offer a lifeline for people cut off from health services.
These clinics-on-wheels operated on a rotating schedule serving villages in the greater Amran, Hajjah and Sana'a areas on either weekly or biweekly schedules, depending on need. Packed full of medicine, equipment, and supplies, our teams routinely had to scale the country's mountainous terrain without tipping over or damaging medical equipment and supplies in the process.
On one visit to a small village on the outskirts of Sana'a, we met Hakeem* and his young daughter, Mina*, 1, tucked tightly in his arms. "She's been sick for a week and lost a lot of weight," explained Hakeem. He nervously paced behind the grey Toyota four wheeler – one of Relief International's mobile clinics – as our medical staff took Mina's height, weight, and measured her Mid-Upper Arm Circumference (MUAC). Her MUAC score, the traditional indicator for nutritional status, fell well below normal levels and into the dangerous range of acute malnutrition.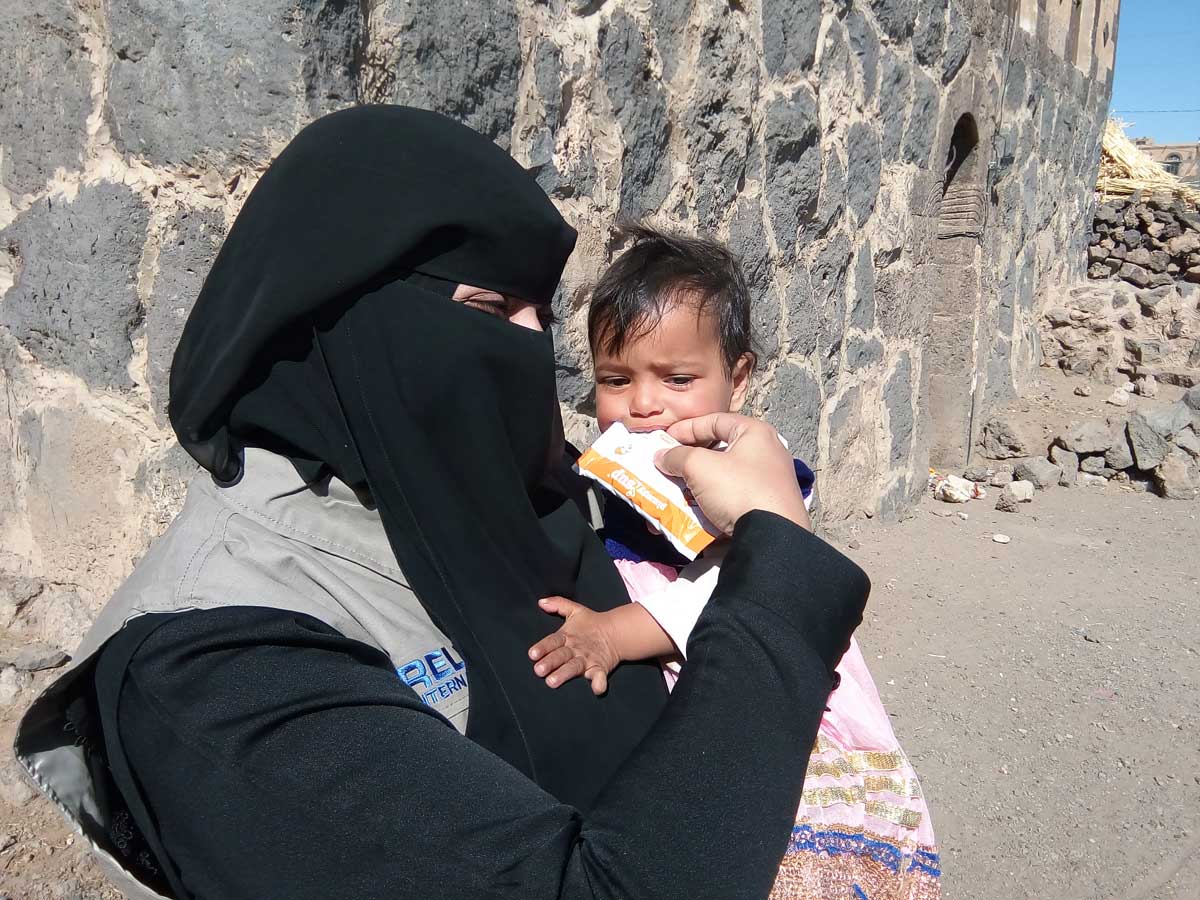 Our medical teams immediately prescribed Mina a once-daily nutritional supplement called Plumpy'Nut, a peanut-based paste used to reverse the effects of malnutrition, particularly in humanitarian crises. Our teams closely monitored Mina's weight, tracking her progress every two weeks on subsequent trips to her village. On her third visit, she had gained enough weight to rest safely out of acute malnutrition's reach.
While Mina has regained the weight she lost, millions of children in Yemen continue to suffer from malnutrition to the point where they become permanently impaired or, in many cases, die. A recent United Nations report estimates that at least 7,300 children have been killed or seriously injured by the country's war, while another 360,000 are suffering from severe acute malnutrition – the most extreme form of hunger. Half of all children in Yemen under the age of five have irreversible stunted growth, impairing their cognitive functions and weakening their immune systems. They will experience severe health issues for the rest of their lives.
Relief International remains one of the largest international healthcare providers, treating thousands of cases of childhood malnutrition each year at our fixed health facilities located in Hajjah, Ammran, Dhamar and Sana'a. In the years since Mina's case, our teams have since transitioned from delivering healthcare via mobile medical clinics to establishing fixed health facilities to ensure people in these increasingly fragile areas have reliable access to these services.
"For the fifth year in a row, the situation in Yemen has only worsened," shares Mutasim. "The conflict has pushed the country to the brink of social, economic, and institutional collapse. The people of Yemen cannot afford another year of war."
*Names changed to protect identity.