"I will never forget one night in 2017 when I supported 15 deliveries," says Betty.
Betty works in South Sudan, a country ravaged by decades of conflict and the impacts of climate change.
"During this time, other organizations had shut down operations due to inter-clan conflicts. But Relief International continued to work with the local health workers to provide health services."
"I was so exhausted by morning, but I loved hearing the voices of the new babies."
Without skilled birth attendants, simple complications can become deadly for both mothers and babies. Midwives such as Betty are on the frontline, providing life-saving services to pregnant mothers in the world's most difficult conditions and most dangerous conflicts.
Every day, around 7000 women and children in low and middle-income countries die during pregnancy and labor because of a shortage of trained health workers and well-equipped health facilities.
South Sudan is the second most dangerous country in the world to be pregnant, with a disastrously high maternal mortality rate, estimated at 800 deaths per 100,000 live births. Limited numbers of health facilities, lack of medicine and equipment, poverty, poor infrastructure, extreme weather conditions, and conflict all contribute to a woman in South Sudan being 144 times more likely to die in childbirth than a woman in the USA.
"Sometimes mothers walk for 10 kilometers in labor," states Betty.
"By the time they get to the health facility, they are exhausted and they don't have energy to push during childbirth. It is worse now—during floods, most mothers have lost their livelihoods and may go for days without food. When they come to deliver, they are so weak. Sometimes we have to give them our food to eat because their lives matter," adds Betty.
Meet Betty, an RI Midwife in South Sudan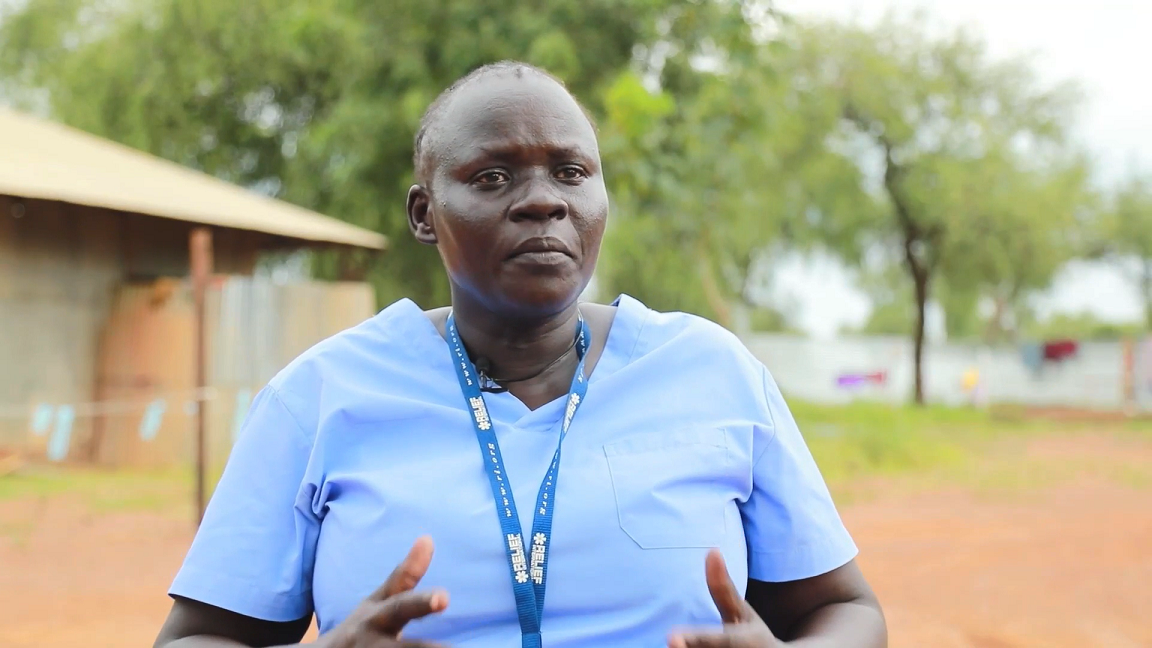 Meet Betty, an RI Midwife in South Sudan
During her early years, Betty and her family lived in a refugee camp in Uganda.
"When I was ten years old, I lost my mother. She had complained of a headache and epigastric pains while giving birth. Four men carried her for 7 km to the nearest health facility but she passed away on arrival. There was no midwife or health worker to help my mother."
"This is why I chose to become a midwife—to save the lives of mothers and babies," says Betty.
All of this makes Relief International and Betty an everyday life saver to the community.
Geared towards safe health and motherhood, Relief International builds, runs and staff's health clinics and mobile medical facilities, providing a comprehensive package of life-saving services for vulnerable and at risk populations in hard-to-reach areas of South Sudan.
A midwife's day is quite busy. Apart from assisting child birth, Betty explains that RI offers care both before and after pregnancy as well as health education for mothers within the community.
"We were not targeted during the conflict in South Sudan," recalls Betty.
"In fact, the community protected us and because of staff's commitment, they trusted our services. We work in difficult conditions to save the lives of the mothers and babies."
"I love what I do. Every day I wake up and I am excited to bring new lives to the world."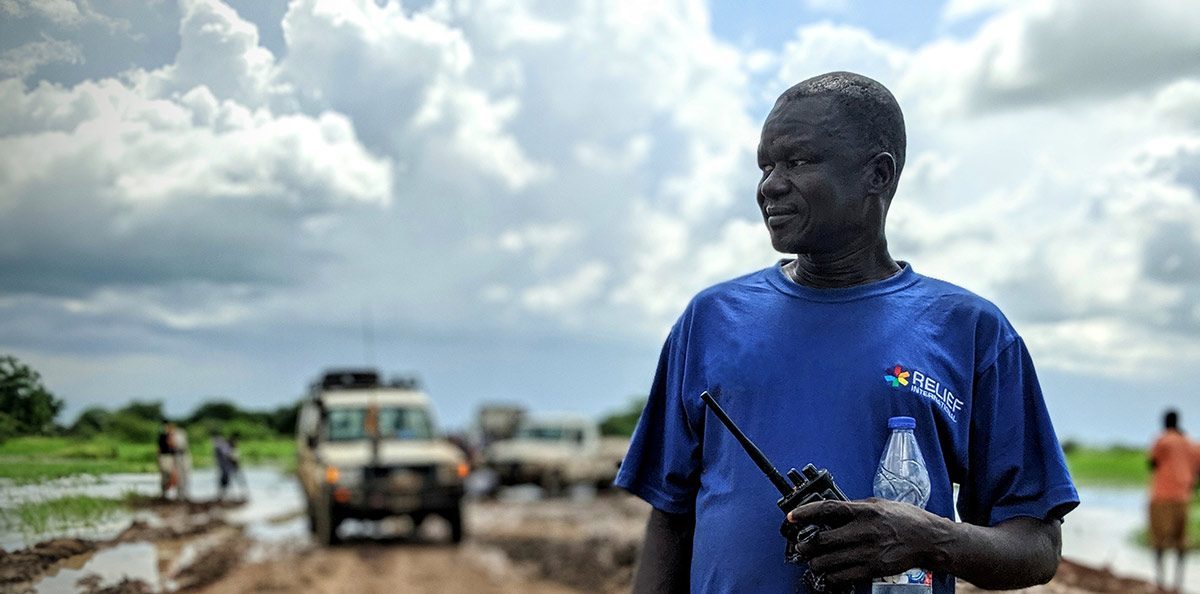 Help Us Save Lives
RI provides life saving care to people in vulnerable situations around the world.
You can help us do it.