The world over, people are struggling with the devastating consequences of economic insecurity, food shortages, conflict, and climate change.
These issues are not felt equally by everyone. Most often it is people and families already in poverty in the most vulnerable countries that endure the worst of each new shock and crisis.
Never has the work of Relief International been more important.
Below, I break down five of the countries where Relief International currently works that are facing the worst crises, and what we are doing to help.
1) Afghanistan
Almost two years after the change in power, Afghan families inside and outside the country continue to face unprecedented hardships.
For those that fled to neighboring Pakistan and Iran, another brutal winter has left many at the edge of survival and without the basic services they need to endure. And for those that stayed in Afghanistan, economic freefall over the last 18 months has left almost the entire population living in poverty with the threat of famine never far away.
Currently, over half the population of Afghanistan requires humanitarian support and the UN predicts this situation will only get worse in 2023.
Relief International remains committed to supporting in any way we can. In Iran and Pakistan, we will continue to run health facilities providing medical services to Afghan refugees with much-needed medical staff, drugs and equipment.
Meanwhile in Afghanistan, in spite of the recent ban of female NGO workers, we continue to provide essential health programs for Afghan people, including food packages for malnourished children and health clinics across the country.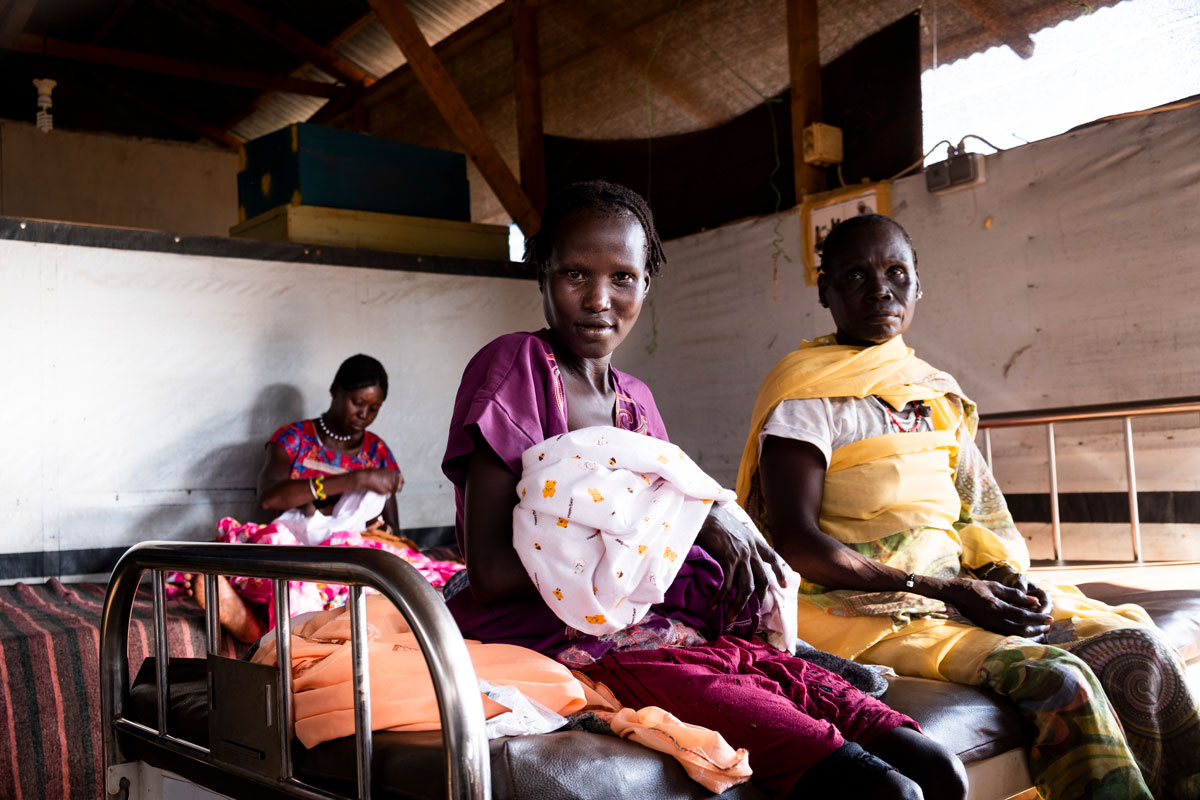 A mother and child in an RI clinic in South Sudan
© RI/Elie Gardner
2) South Sudan
Conflict and climate change make South Sudan one of the most fragile countries in the world.
Even though the civil war there ended in 2018, conflict between rival groups and lawlessness continues to have a devastating impact on people's lives. Meanwhile recurring flooding, made worse by climate change, is destroying crops, spreading disease, and crippling the already weak healthcare services in the country.
These issues make Relief International's work incredibly hazardous, but our teams on the ground are dedicated to alleviating these problems by providing lifesaving medical aid and nutritional support at the hospitals and clinics we run all over the country.
3) Yemen
The ongoing conflict in Yemen has devastated its economy and destroyed its healthcare system.
The result of this is that over 19 million Yemenis are currently food insecure meaning two out of every three people in Yemen don't know if or when they will eat their next meal.
Meanwhile the World Bank estimates that more than half of all hospitals and health clinics in the country are not fully functioning.
Relief International is tackling these food and healthcare shortages head on in 2023. We are delivering emergency food supplies to families, as well as cash assistance in areas with functioning markets. Meanwhile our health teams are continuing to deliver healthcare in remote communities cut off from these services by the war.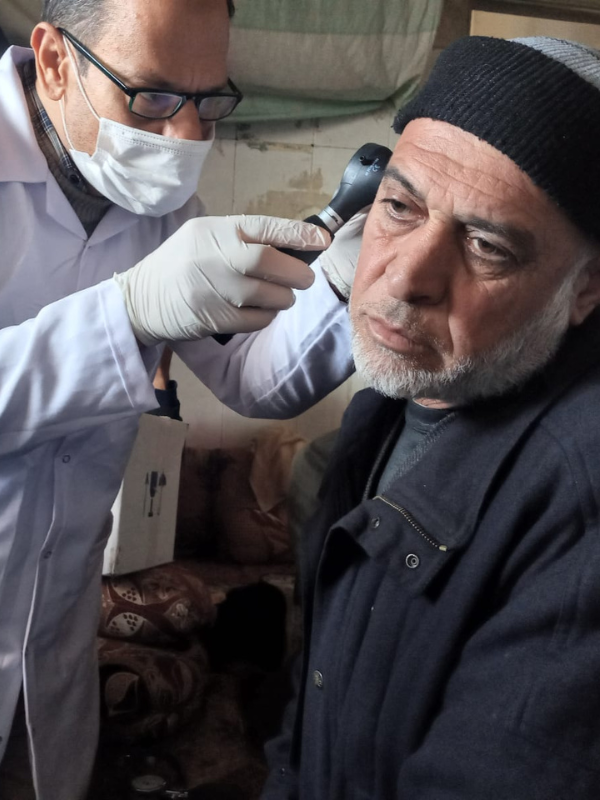 An RI mobile medical team doctor treating a patient in Syria.
© RI
4) Syria
While the war in Syria has been ongoing for over 10 years, new issues in 2022 have hit Syrian families hard.
For Syrian refugees in Lebanon, the economic crisis has massively increased food prices and poverty levels across the country. While in Syria the ongoing conflict means more and more people are forced to flee their homes. The first cholera outbreak in over a decade is pushing Syria's healthcare and water hygiene systems to the brink.
In response, Relief International's health teams established oral rehydration posts and cholera treatment centers in heavily affected areas, sent mobile medical teams to treat health issues in remote communities, and continued to support existing hospitals with much needed supplies.
5) Myanmar
Extreme poverty and ongoing conflict affect every area of life for people in Myanmar. It also makes access for the few humanitarian organizations working in the country, like Relief International, unpredictable and difficult.
However, we remain committed to providing lifesaving healthcare support to isolated communities throughout the country in 2023. This support comes in many forms including mobile medical units that help pregnant women safely deliver their babies, improved access to water and sanitation systems that stop illnesses from spreading, and one-to-one healthcare consultations for those most in need.
Help us reach more people in 2023
Relief International has a global reputation for its work operating in communities impacted by war, climate change and other crises; for going where other organizations can't or won't to make sure the people facing crisis most keenly get access to the services they require.
None of the lifechanging programs we run would be possible without the supporter, donors and partner organizations we work with on a daily basis.
Together, we are helping communities weather the storm, and will be there for the long term to help them rebuild their lives in 2023 and beyond.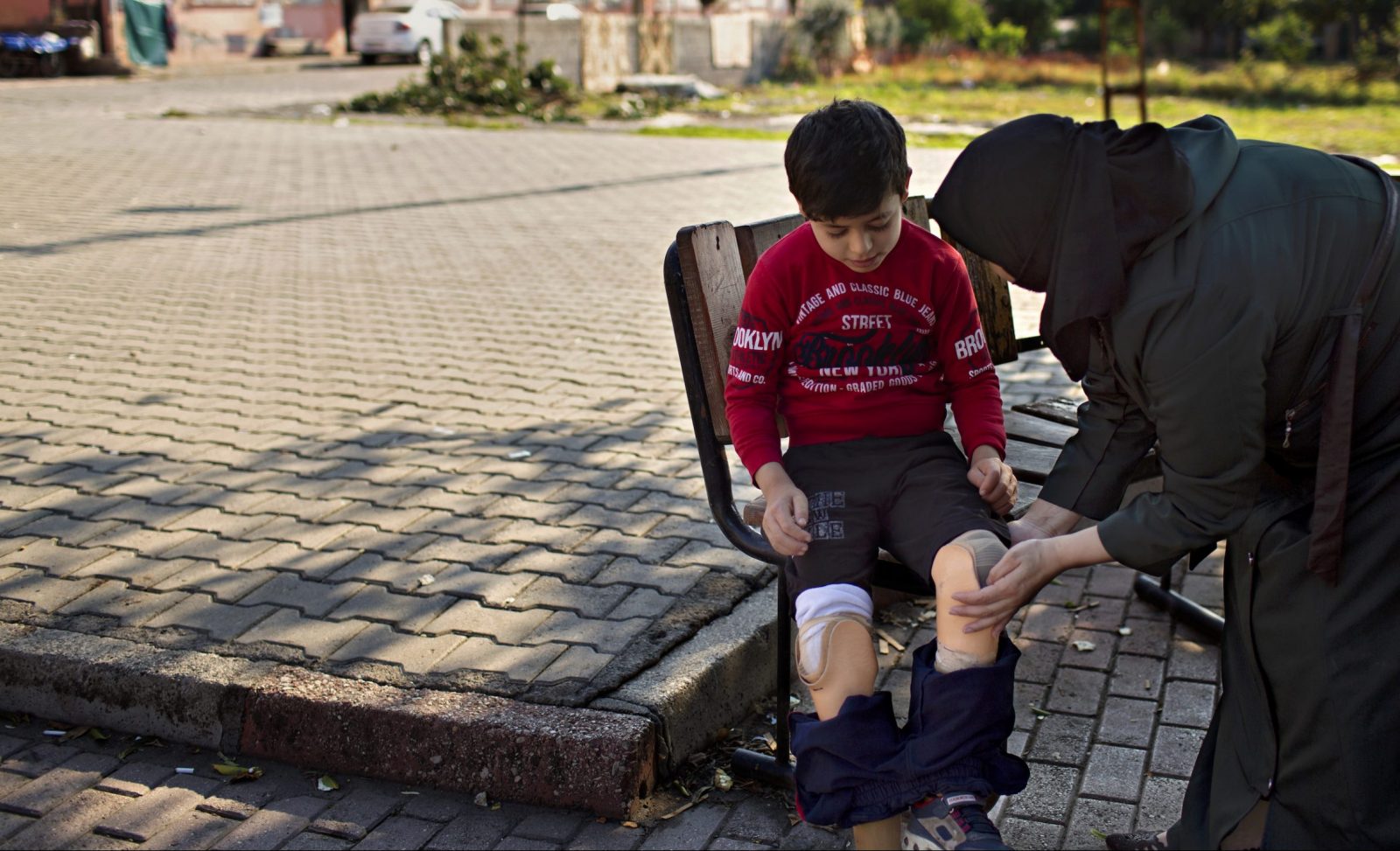 Donate to Relief International
Families across the globe are facing crisis. RI is supporting them every step of the way.
Donate now to help us do it!