"Breastfeeding is truly remarkable and brings incredible benefits to a mother and her child," says Samar, a new mother who gave birth to a baby girl earlier this year
Samar and her husband live in northwest Syria. While they struggle to make ends meet at times because of unpredictable job opportunities, they were overjoyed to find out they were pregnant.
As soon as she realized she was pregnant, Samar began reading and studying about pregnancy and childbirth through online resources because she wanted to be the best parent possible. During her research, she learned about the importance of breastfeeding for both her daughter and for her.
Samar was determined to breastfeed her daughter, and after her delivery, Samar quickly asked the nurse to bring her daughter for her first feeding. Her daughter was grateful and had no problems breastfeeding, and Samar was delighted!
However, after returning home, Samar's daughter began to look sick.
"I noticed my two-month-old baby seemed tired and pale. She weighed 4 kilos at that time, even though she was born weighing three and a half kilos," Samar explained.
Samar began using formula to feed her daughter in the hopes it would help her to feel better and put on weight, but it had very little impact.
A friend told Samar about a near by nutrition clinic, and she set up an appointment as soon as she could.
The clinic, which is supported by Relief International, sees hundreds of people every week providing food, nutritional supplements and guidance on how to treat malnutrition.
Pediatric doctors and nutritional technicians at the clinic examined Samar and her daughter and found an issue; not with her daughter, but with Samar.
To save money, Samar had been skipping meals; often only eating one meal a day. Unfortunately, as a result, Samar was not getting the nutrients she needed, and neither was her daughter.
The nutritional technicians at the RI-supported clinic taught Samar about the importance of eating and drinking more, and also gave her dietary supplements to take with her meals so that she would get the vitamins and minerals she needed to replace immediately..
The technicians also coached Samar on how to replace the formula feeding she was forced to do when her child was sick, with exclusive breast-feeding.
"We slowly replaced one formula feeding during the day with breastfeeding. At first, we had three formula feedings, and it took three days to reduce it to two." says Salam, the nutrition technician from Relief International.
"After four visits to the nutrition clinic in ten days, Samar stopped using formula during the day," Salam continues.
Samar was overjoyed seeing her baby breastfeed again, and the feeling was amazing.
After one or two more sessions at the nutrition clinic, Samar's daughter was exclusively breastfeeding, and regular weight checks showed significant improvement in the baby's growth and overall well-being!
More About This Project
Approximately 13.4 million individuals require assistance in Syria. Relief International, supported by funding from the Bureau for Humanitarian Assistance, is providing critical support to 10 nutrition clinics across two governorates to ensure women and newborns get the support they need.
At these clinics doctors, nurses and nutritional technicians work with patients to make sure they are getting the food and nutrients necessary to thrive. In the first half of 2023, RI staff members provided over 12,581 nutritional consultations and 9336 educational sessions to people in Syria.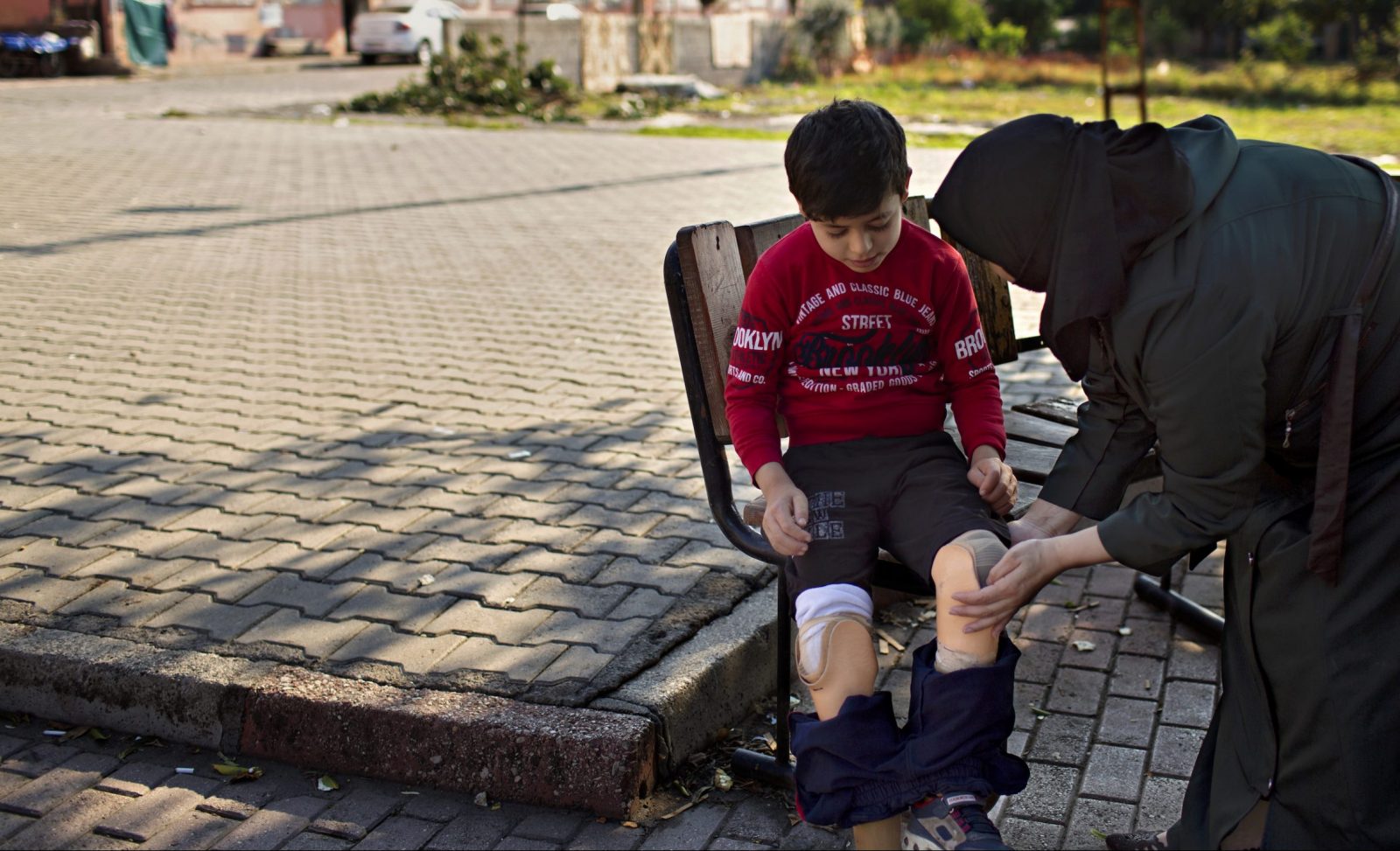 Donate to Relief International
Families around the world are facing crisis. RI is supporting them every step of the way.
Donate now to help ups do it.