"I always convey this message to all our staff: the community is our boss," explains Ghazwa Al-Absi, RI's Deputy Area Manager for the northern region of Yemen.
Every aspect of RI's work is guided by this message, and is echoed throughout RI offices worldwide.
"One of our driving principles is to encourage local communities to participate in the design, development and evaluation of our programs because these communities know best what they need to succeed."
Having worked in humanitarian aid in Yemen for over a decade, Ghazwa has gained invaluable insight into the needs of the Yemeni communities she serves.
This is bolstered by the fact that, like 98% of the staff at RI, Ghazwa is a national of the country in which she works.
"[Yemeni] people deserve to have the best quality services and support," says Ghazwa.
Ghazwa has dedicated her career to making sure Yemeni people get the best quality services possible.
Delivering these services in such a fragile setting is no small feat.
"Seven years of devastating conflict in Yemen has resulted in the collapse of a lot of infrastructure, the deterioration of the economy and the destruction of much of the social fabric in Yemeni society," says Ghazwa.
There is no doubt that the RI team in Yemen faces a daunting challenge.
There are currently more than 24 million Yemenis in need of humanitarian assistance and protection, which amounts to approximately 80% of the population. More than half of those in need are children.
Furthermore, Ghazwa works in the north of Yemen which presents unique geographical challenges amidst a backdrop of ongoing armed conflict in close proximity.
The sheer scale of the need and her devotion to her people help spur Ghazwa forward in the face of these challenges.
"All of this only makes me more determined to keep serving the community with passion, reflecting the real needs of these people and making the invisible visible," states Ghazwa proudly.
As part of this effort, Ghazwa supports the implementation of numerous health-focused projects across the region.
"The main needs of people are food, clean water and sanitation, and access to critical health services and protection," says Ghazwa.
To address these needs, RI's Emergency Food Assistance program in Yemen provides food baskets and food vouchers, in addition to cash transfers, to more than 500,000 people each year.
This assistance ensures thousands of families do not starve because of the lack of resources.
Similarly, RI's health program focuses on supporting primary and secondary health facilities. In 2021 alone, RI supported the provision of over 230,000 healthcare consultations in Yemen.
"These programs are important because they are simply lifesaving. They target participants in remote areas which are hard to reach and lack access to basic services."
Ghazwa also supports the implementation and management of programs that provide reproductive health consultations for women. Antenatal, postnatal and family planning support are all hard to find for women in most parts of Yemen, and Ghazwa understands the need for projects like this.
"I want to create change in Yemen; to ensure that the needs of all groups are met with equality and equity."
She does this in more ways than one.
As a woman holding a leadership role at RI in Yemen, Ghazwa is bringing about change that goes beyond the significant impact of her work in program implementation.
It is estimated that only 6.3% of Yemeni women are formally employed, and for the small minority who do successfully enter the workforce, the challenges persist in-post. Men occupy the vast majority of management positions in the country, with women holding just 4.1%.
"Being a female leader can be tough, but getting the full support and appreciation from our staff is simply wonderful. RI has amazing and dedicated employees, and this made it easy for me."
Even as the conflict in Yemen drags into its 8th year, Ghazwa holds out hope for an end to the war.
"As Yemenis, we all continue to hope that the conflict will end and we can return to a more dignified life and future."
Until then, Ghazwa and RI will continue to support the Yemeni people as they navigate their way through this crisis.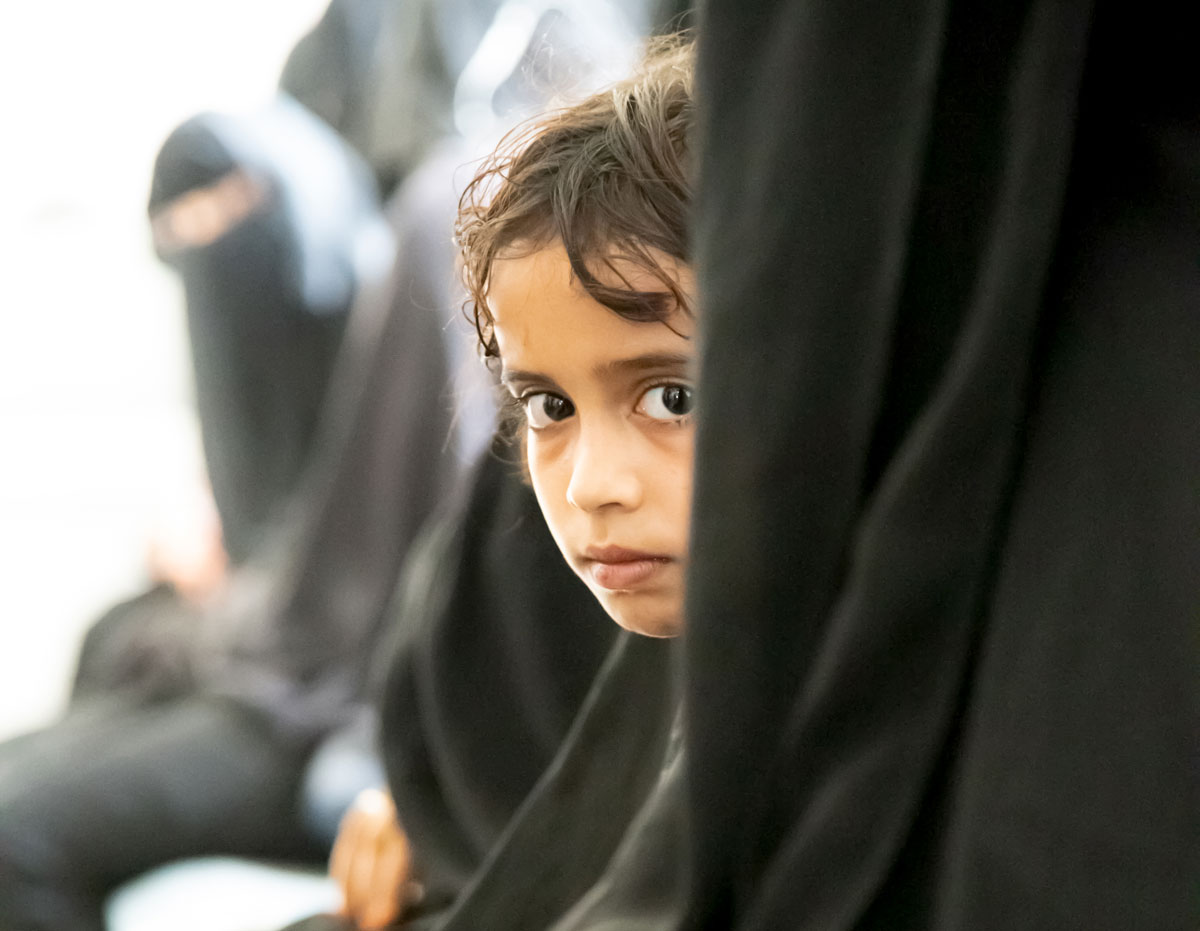 Relief International in Yemen
In 2021, we provided over 230,000 health consultations and improved access to safe drinking water for over 40,000 people in Yemen.