This fragile pocket of the country shelters more than 350,000 Syrian refugees, 71% of whom live below the poverty line and survive on less than $3.84 per day. Despite the influx of international agencies operating in Bekaa Valley, the humanitarian needs among Syrian refugees, many of whom have lived here for seven years or more, remain extremely high.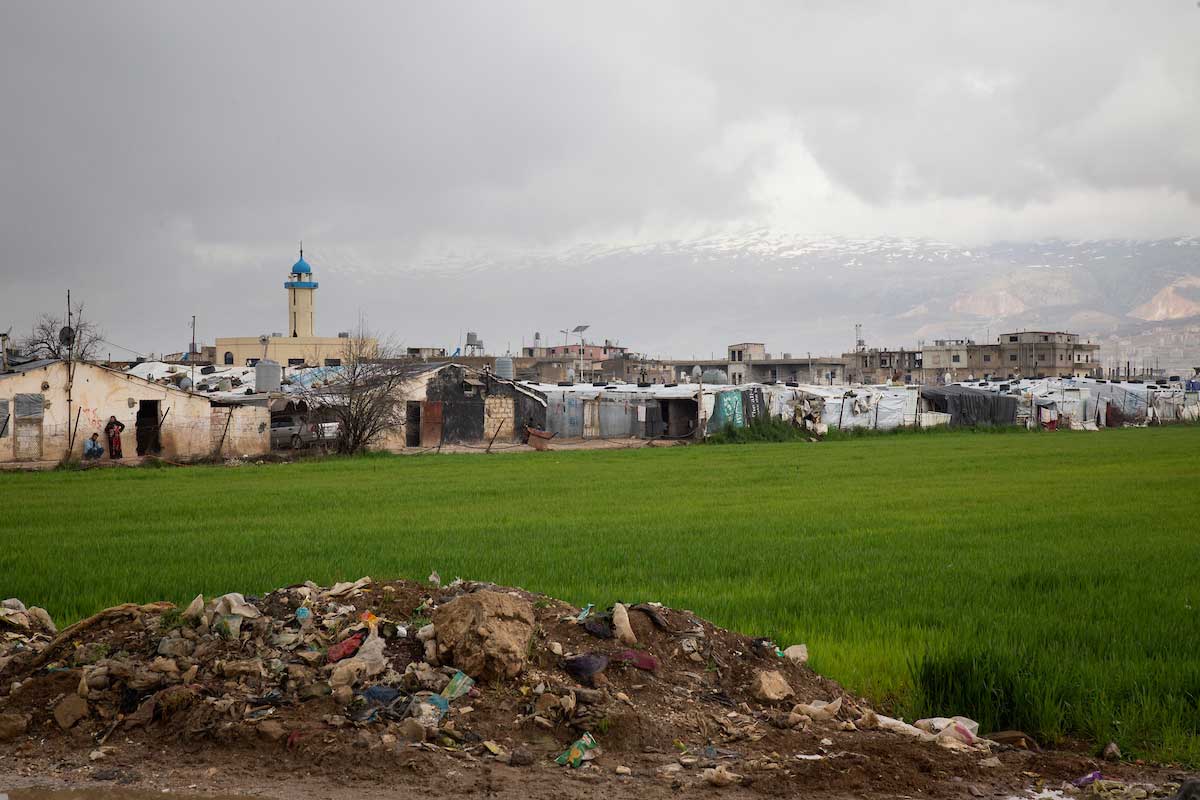 "Even before the war, we had problems," shares Yara*, a 23-year-old single mother of three who fled Syria in late 2014. She now shares a two-room makeshift shelter with her extended family in Lebanon's Bekaa Valley.
When war in Syria first broke out, Yara's mother and the family matriarch, Dania*, 56, refused offers from her older children who lived and worked in Lebanon to stay with them. Shortly before Lebanon closed its borders to new arrivals, she refused their invitation again. Unlike other cities in Syria, the war had not yet reached Idlib and Dania considered her home to be safe.
"There was blood everywhere," shares Yara, Dania's youngest daughter, about the night an airstrike destroyed her family's home. Grabbing her injured son Mohamad*, 6, tightly with one hand, Yara held her family's identification cards firmly in the other as they escaped from the rubble. Within a matter of seconds, the family decided to leave Syria behind for safety in neighboring Lebanon.
Displaced inside Idlib, Yara and her family slept in fields on the outskirts of the city to avoid being detected by airstrikes. This went on for nearly two months as they searched for a guide to help them circumvent the now-closed Lebanese border. They paid $200 per person for instructions from a trafficker on when and where to cross the mountain range dividing Lebanon and Syria. The crossing took roughly five hours of scaling large boulders and clearing obstacles from their path in the pouring rain. Finally, Yara's husband, two young sons, brother, and elderly parents clambered alongside her down a steep hillside into Lebanon.
When they first arrived, the family unknowingly settled next to an army checkpoint and were quickly evicted. From there, they resettled in northern Bekaa and moved into a makeshift shelter tucked among old cattle barns rumored to be owned by a wealthy Kuwaiti businessman.
Only a few weeks after arriving in Bekaa, Yara's husband gave her an ultimatum: either return with him to Syria or get a divorce. She chose to remain in Lebanon for her children's safety. It was only after he left that she found out she was pregnant with their third child. Now, Yara is the sole provider for her family. She uses the unconditional cash assistance she receives from Relief International to support the needs of her three children, brother who suffers from epilepsy, and elderly parents.
"Before the war, the money we had was good," Yara recounts. "We were not wealthy but we were fine." Now, the family relies on the $175 loaded onto Yara's debit card by Relief International each month to meet their most basic needs.
Photo Gallery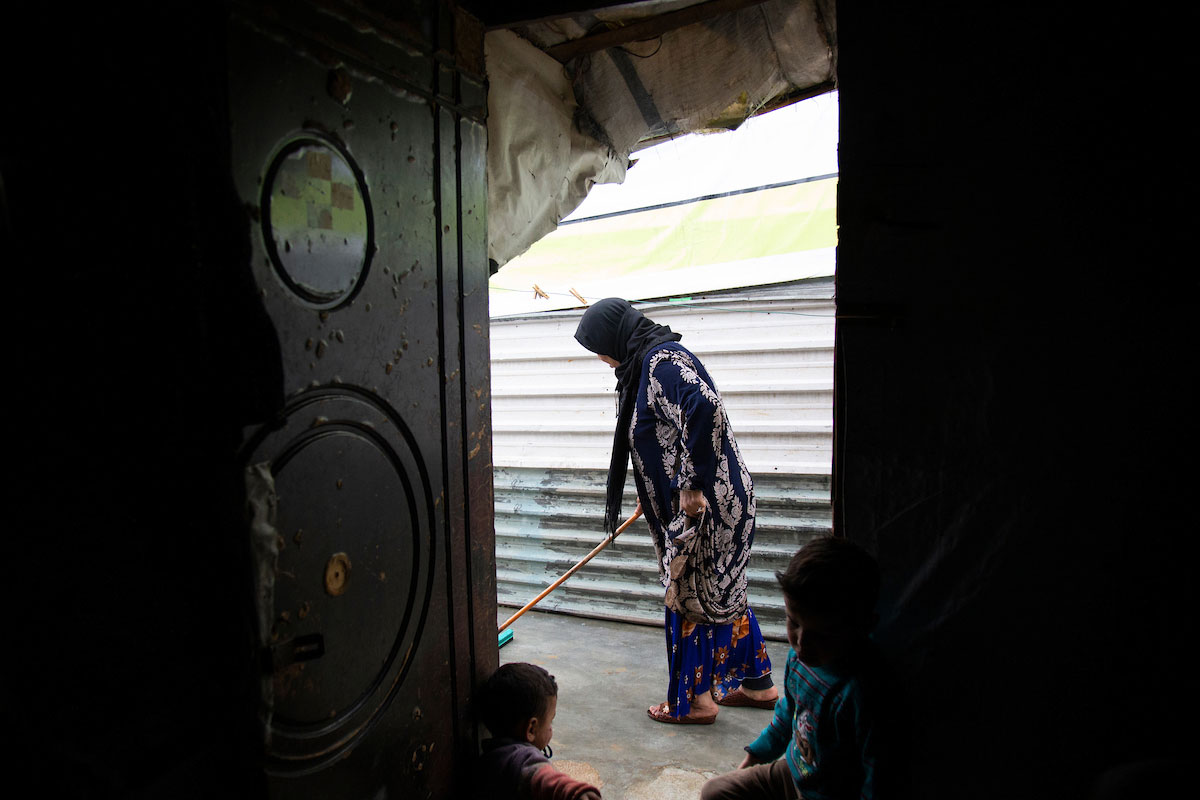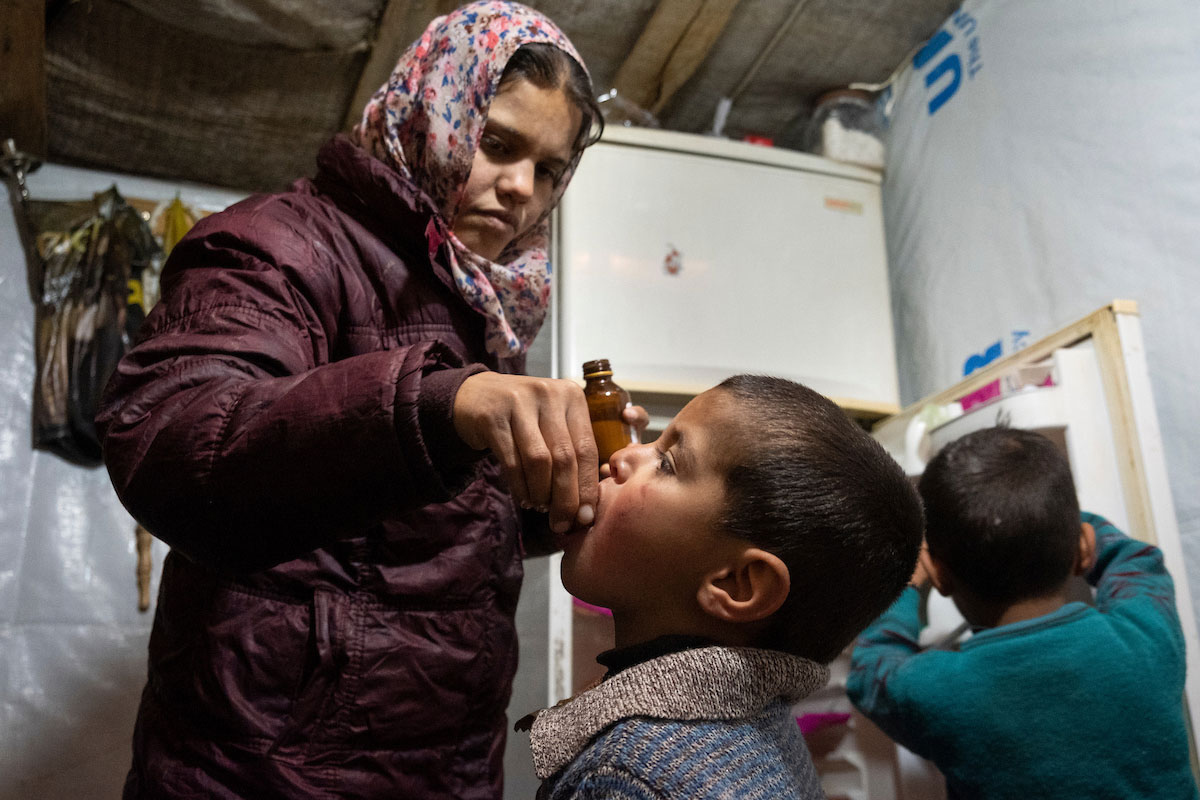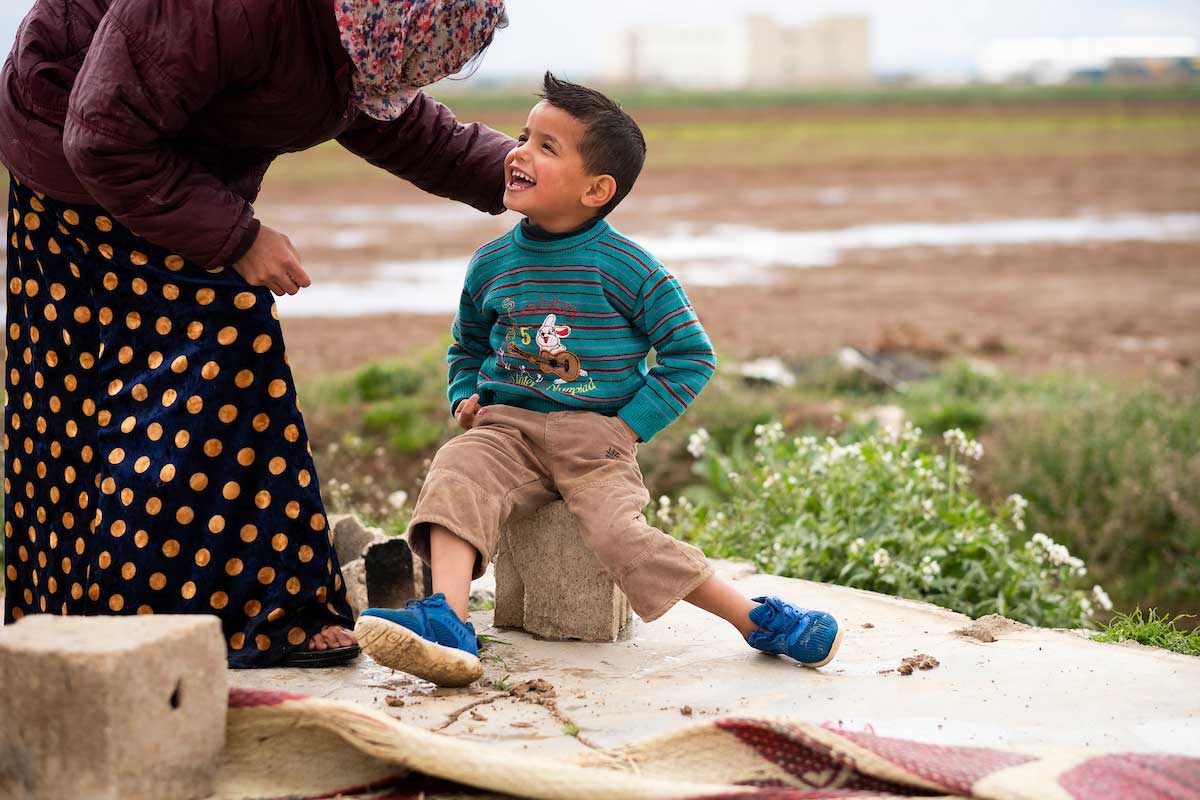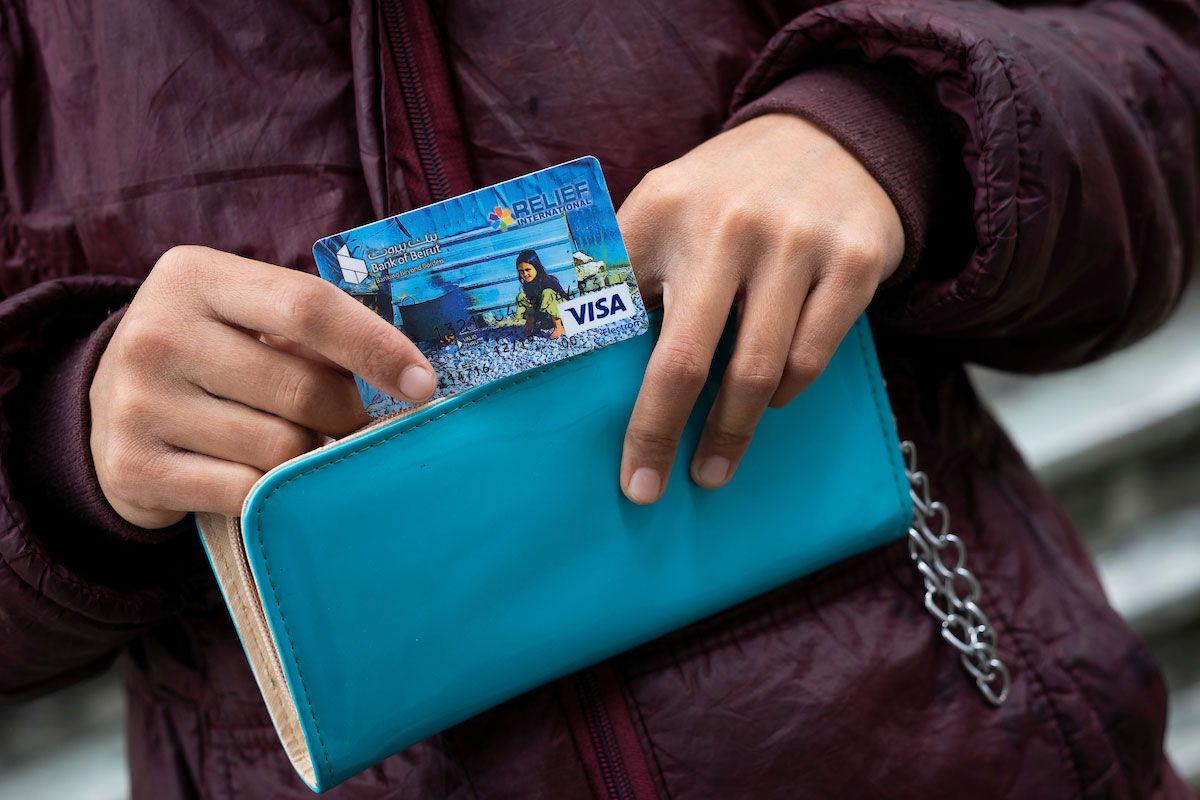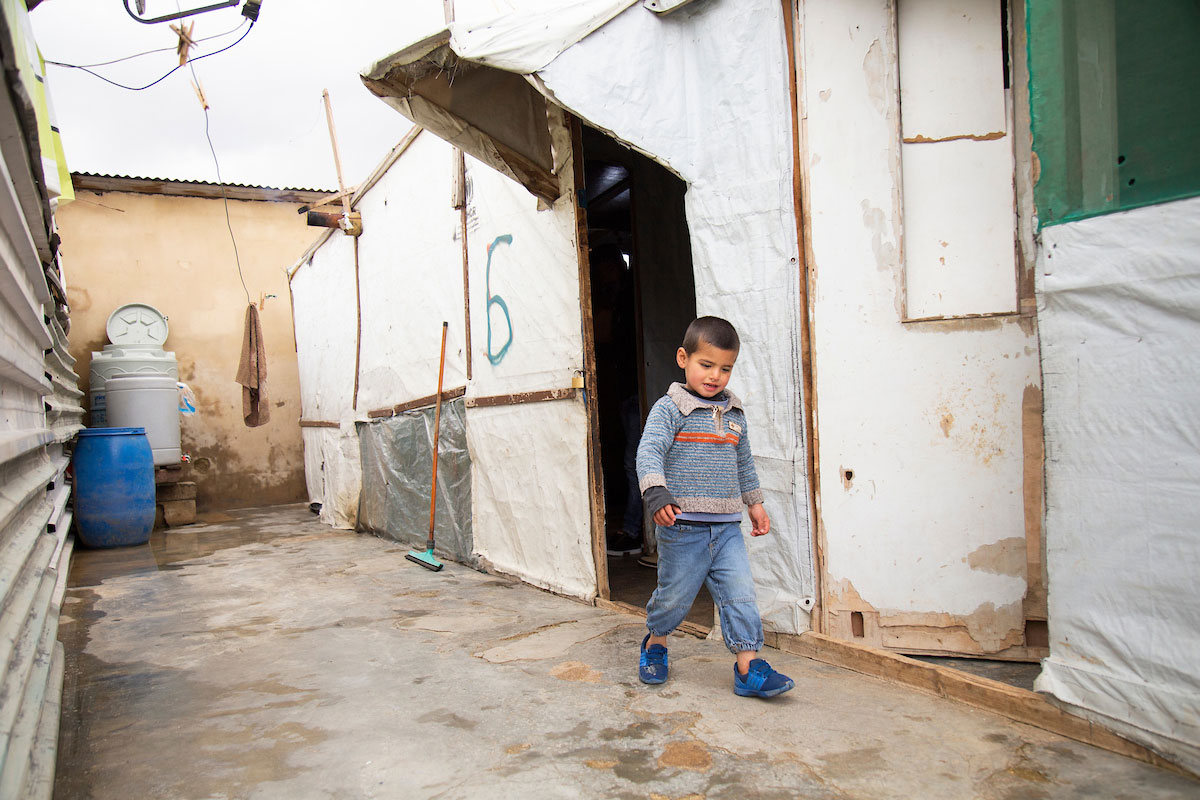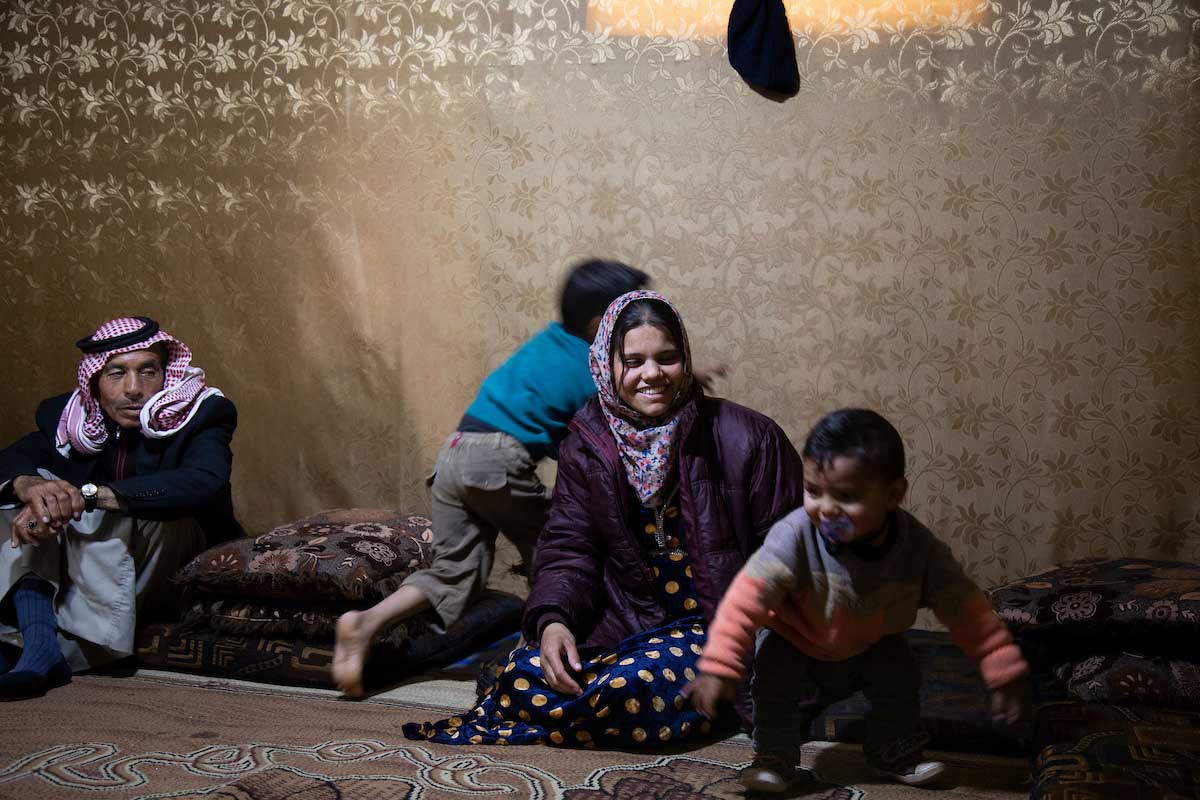 "Without this card, I don't know what my situation would be – or what I would have done," Yara shares. She's worked odd jobs in the past as a day laborer in potato fields near the settlement and as a house cleaner for $4 a day – well below the average daily income in Lebanon. During each of these stints, her boys would cry the whole day until she came home in the evening and, without childcare, she cannot leave them alone for long.
For now, the assistance helps her manage day-to-day expenses, but Yara worries about what her family will do when the assistance ends as donors tire of Syria's eight-year war and focus funding on newer humanitarian priorities. For refugee families in Lebanon like Yara's, the long-term prospects after assistance ends remain dim. Until then, Yara works to make the $175 stretch as far as possible.
"When the time is right, we will go back to Syria," shares Yara's mother Dania. "We will not take anything with us, except for this carpet, which we will pitch above our heads and start over. Inshallah. God willing."
*Names changed to protect identity.