"I'm 35 years old, and although I'm still young, my type of diabetes is very serious," says Randa, a woman living with her young family in a camp for internally displaced persons in Syria. "I'm dependent on insulin and administer injections myself every morning."
In the camp where she lives, only one health provider is permitted to dispense insulin to patients with diabetes, so she gets the insulin that she needs from a nearby health facility. However, the very expensive syringes to administer her daily dose have to be purchased separately, and she struggles to pay for them.
"My husband works as a porter here in the camp and makes 5-6000 SYP [1-2 USD] a day. It is not enough to sustain us… so we are solely dependent on the food baskets we receive from the camp management to survive."
Randa visits Relief International's health clinic in the camp to access the support she needs to manage her diabetes. In addition to providing her with information on controlling her blood sugar levels, the staff at the center also offer holistic general health care.
"I frequently visit RI's clinic. They take really good care of me. I'm extremely thankful because before I started seeing them, my situation was much more critical."
RI's health clinics in Syria provide lifesaving, free-of-charge primary and secondary health care, nutrition services, and specialized support for women and children who have been disproportionally affected by the conflict in the country.
Some of our clinics, like the one Randa visits, are static; in buildings or caravans directly located in camps. Others are mobile, allowing us to provide health and protection services to people people living in challenging environments and underserved or hard-to-reach areas.
For Randa and others like her, these services can mean the difference between life and death.
Randa has not always lived in the camp, however. Before the war began, she had a stable life in a village in one of the most fertile parts of Syria.
"When we were back at home, we used to have our own house. My husband was working in construction and we used to have a small shop attached to our house [to sell homemade goods]."
The armed conflict in the country, however, had devastating effects on Randa's family.
"When the hostilities in my hometown began, we went to a nearby village and stayed there for about three weeks. We only packed the basics in our backpacks to take with us, because we thought that it would all end soon and we'd be able to return."
"But that didn't happen."
Photo Gallery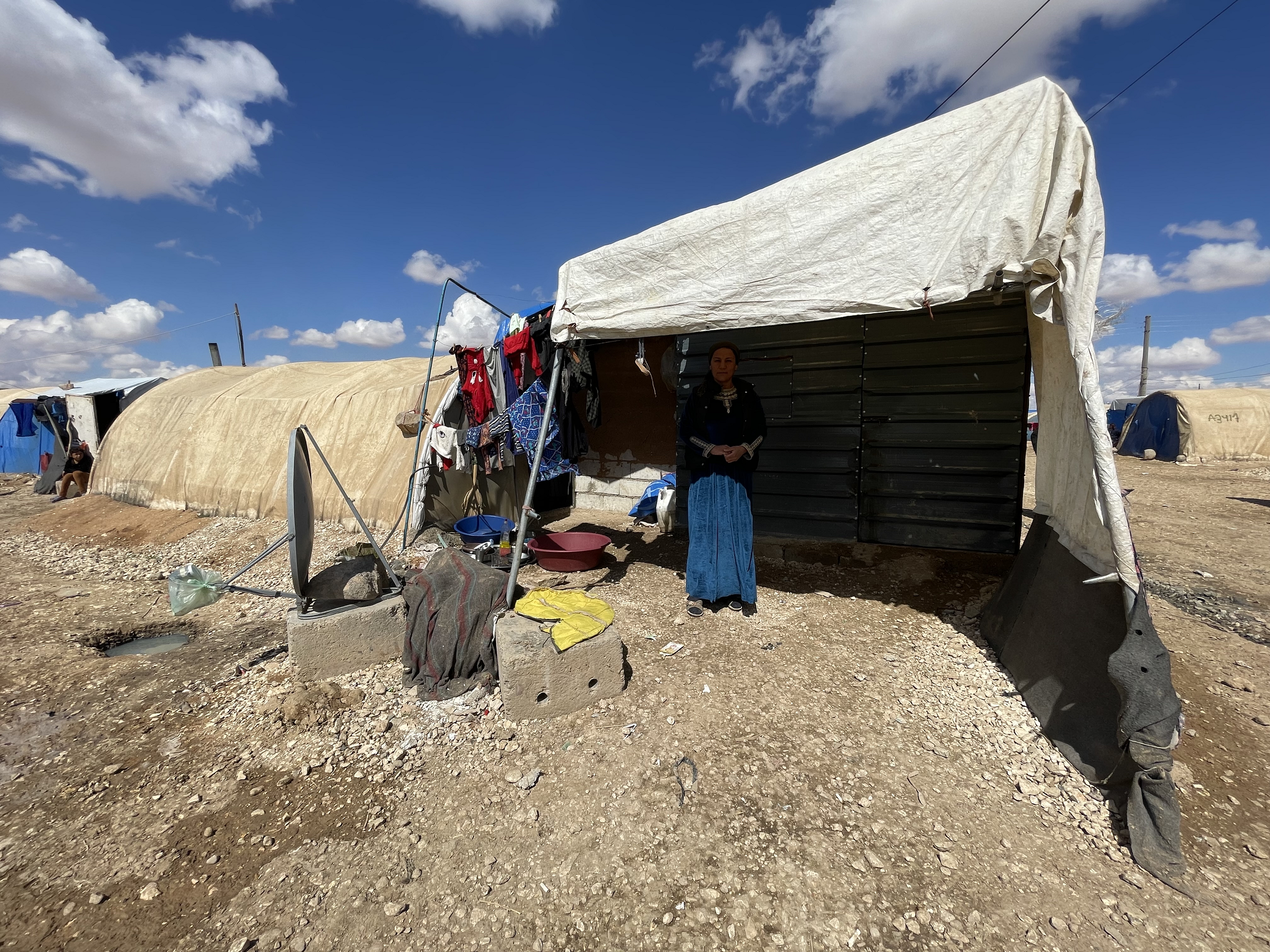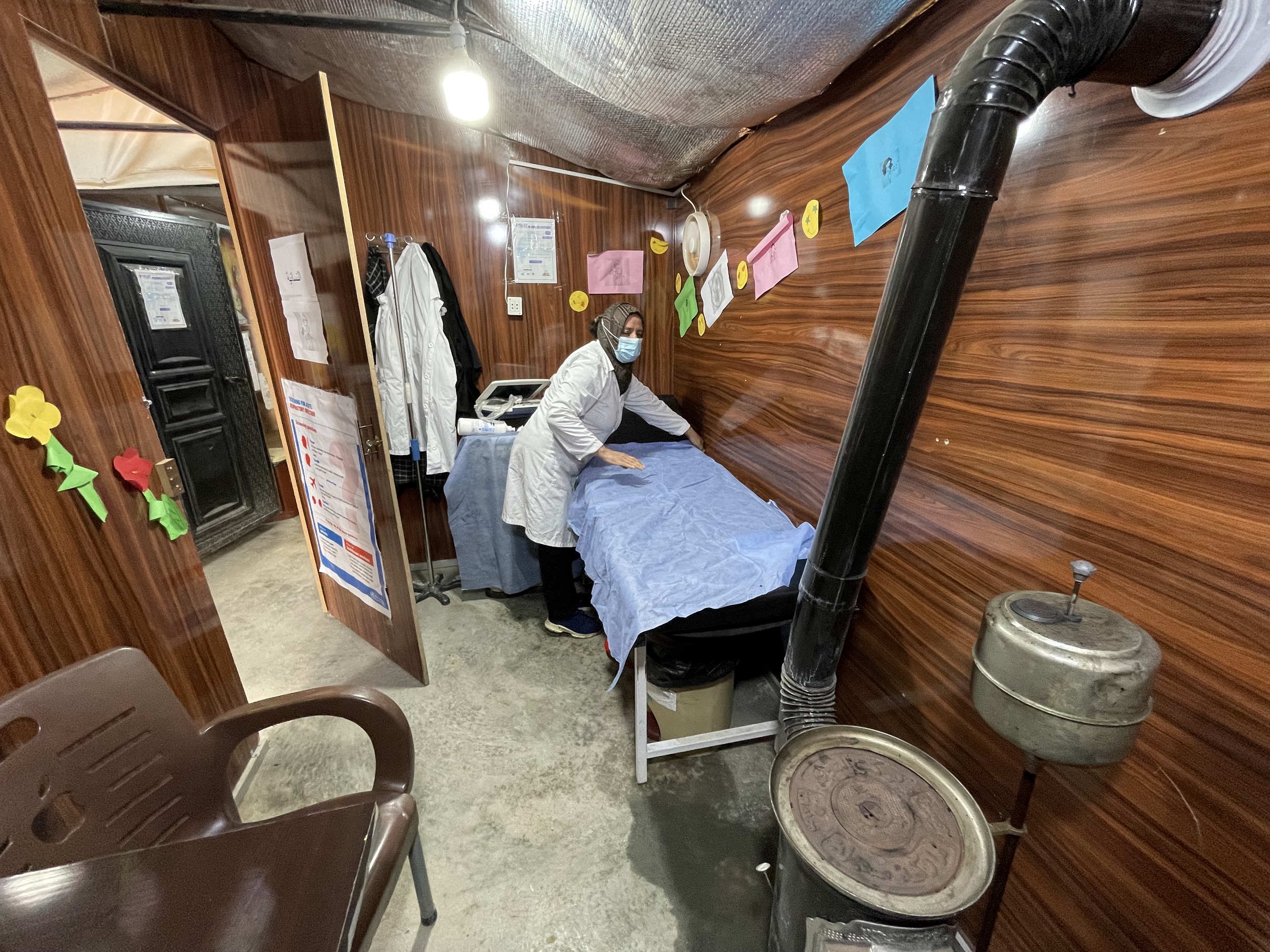 Having been displaced by the war, Randa and her family ended up living in one of the largest camps for internally displaced people.
"I have been living in the camp for two and a half years. Life is extremely difficult, and sometimes it gets so tough."
Randa lives in a small tent with her husband and children. "Rats kept attacking us and the kids during the night. The small walls that you see in the tent… it was us who constructed those, so that we could have protection from the weather and from the animals roaming around the camp."
As difficult as living in such circumstances would be for anyone, it is even more difficult for Randa due to her illness.
"As a diabetic, I need a varied diet, but the baskets don't contain much more than the basics: some rice, pulses, sugar, flour, cooking oil, etc…. It is difficult because [buying extra fruits and vegetables] is expensive these days."
At RI's health clinic, Randa gets some of the support she needs.
"I go to RI's health facility once or twice per month and get consultations and instructions about what to eat as a diabetic. They also give me vitamin tablets to supplement my diet."
Women and children in the camp also have access to Women and Girls' Save Space located in the immediate vicinity of the clinic and can also take part in RI psychosocial sessions in addition to health services. As part of these sessions, women can attend individual and group counselling sessions to help them deal with trauma, improve their wellbeing, and build resilience.
"The situation [I live in] is so stressful sometimes. When everything piles up, I start remembering what I saw  before we fled from our home. I lost my father and my brothers."
"RI's protection team supported me a lot in dealing with my stress," says Randa.
"I found out about the psychosocial support sessions when I was at the RI health clinic. I saw people going into the caravans beside the clinic and was curious where they are all going. My eldest daughter noticed that one of the staff was carrying a bag with cookies and juice. She started chasing the RI staff, and when she caught up with them, and me with her, they told me that these are for participants of PSS support sessions, and asked me if I wanted to find out more," recalls Randa.
"I'm thankful that my daughter went chasing the bag with biscuits!"
As soon as her hometown is safe again, Randa is eager to return home. Though there are no clear signs that this could happen very soon, she hopes to be able to go home one day.
"I would go home this very moment if I only knew that it is safe for us to return… I miss home so much!"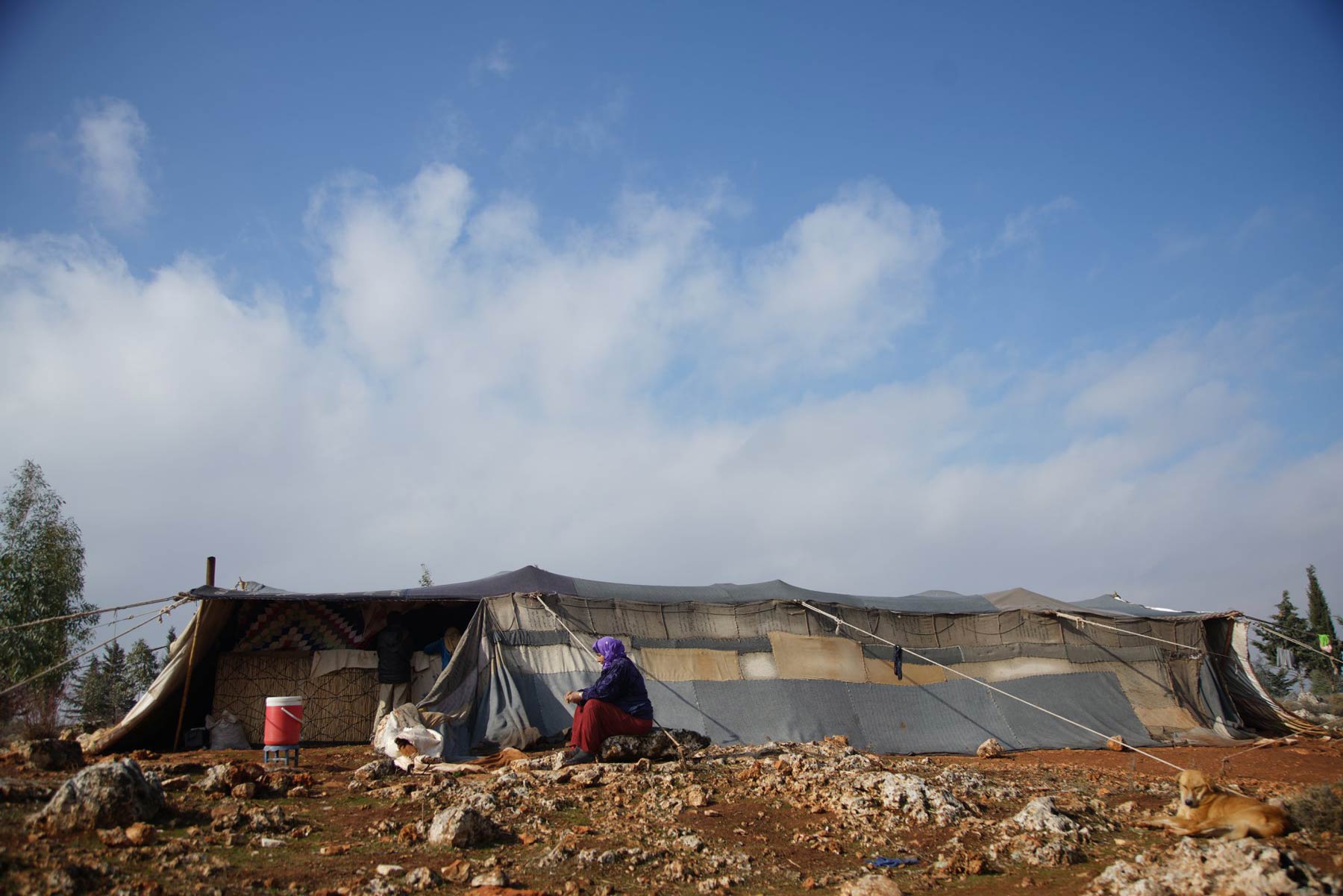 Relief International in Syria
Our teams provide emergency, free-of-charge healthcare, protection, water and nutrition services to communities in the hardest-to-reach areas of Syria.
You can help us do it.