Education for all?
Pakistan hosts more than 1.5 million registered Afghan refugees and another 1 million unregistered Afghans. They began arriving four decades ago, in the months leading up to the Soviet invasion of Afghanistan. There are refugee camps where successive Afghan generations have lived, long forming part of the local fabric of Pakistani society.
For the registered refugees residing in Pakistan, access to safe, quality primary education is a critical priority, and a proven enabler for children to succeed in life. In 2010, Pakistan passed a constitutional amendment that extended free and compulsory education to all children. Yet, millions are still out of school, and the education system remains alarmingly impoverished. Rates of enrolment and retention for registered Afghan children across the country remain low, with 80% of the school-aged Afghan population currently out of school.
Natural disasters have exacerbated the crisis in education. Earthquakes and floods have destroyed school buildings in many provinces. In Khyber Pakhtunkhwa province this has led to the disruption in education of hundreds of thousands of children. As a result, children are swelling the capacity of the few schools that are still functional.
Here there are over 400,000 Afghan children who should be attending primary school, but are not. At post-primary level, at least 895,000 children are reported to be out of school, 47% of whom have never attended school.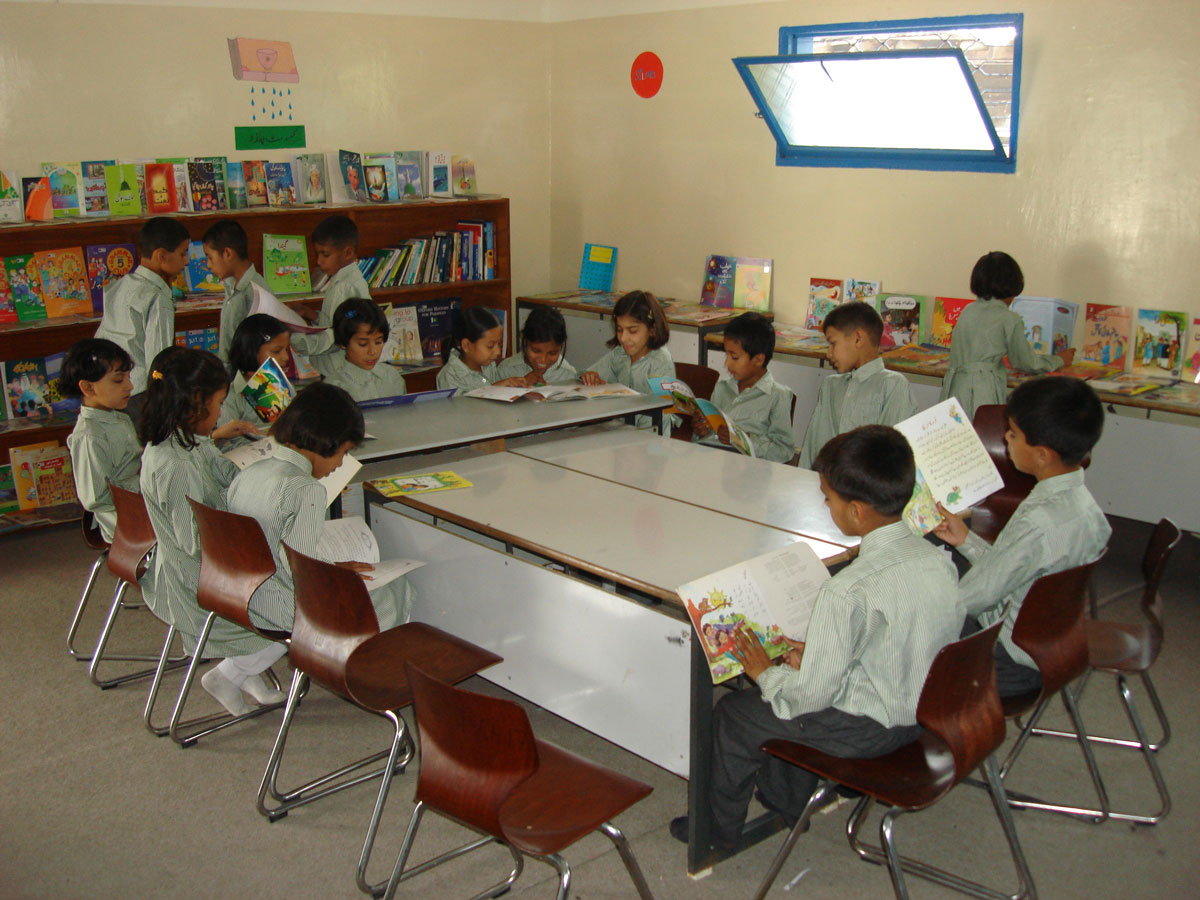 Girls are most likely to miss out
The overcrowding of remaining schools has a particularly negative impact on girls' education. Some parents, who may not otherwise object to girls' education, are unwilling to send their daughters to schools that are crammed full, too far away, or still damaged and lacking proper security like boundary walls. Moreover, many poor households, faced with the loss of livelihoods, feel forced to take their children out of school so they can contribute to the family's income.
'When we looked into school drop out rates, we could see girls were much more likely to leave school before finishing for a variety of cultural reasons, as well as those least well off. Our program looks specifically at interventions to support the most vulnerable girl and boys to remain in education' says Pakistan Country Director Ameena Ilahi.
Educating a new generation
Relief International's education program in Pakistan works to improve Afghan refugees' equitable access and enrollment in primary education in Pakistani government schools, with a particular emphasis on girls and vulnerable families.
Over 12 months, our program seeks to increase enrollment and retention in Pakistani government schools through a combination of activities that sought to break down socio-cultural barriers preventing children, particularly Afghan girls, from entering the classroom, completing Grade 1 and re-enrolling into Grade 2.
We work in Swabi, Nowshera, and Peshawar Districts to support 361,572 students and teachers in 45 government schools. Schools were located within a 3 mile radius of under-served refugee villages.
We run campaigns to enroll students. These included understanding on how to enroll, the benefits of education, addressing particular concerns (religious or cultural), use of role models and understanding the curriculum.
We undertake social cohesion activities with refugee students and Pakistani host communities, launching policy engagement with provincial and national authorities, and conducted parent and community outreach.
50% of these children will be Afghan girls, and 50% will be Pakistani from the local host community where refugees live.