The ongoing clashes have forced Relief International to pause its programs in conflict affected areas of Sudan. Planning is ongoing for how to step up our work when the situation allows, including moving medical supplies into the hospitals of Khartoum, the capital city of Sudan, which have received an influx of injured civilians caught up in the conflict. Some estimates suggest that over 100 people have already died and thousands more injured.
"Any loss of life in humanitarian service is unacceptable, and we join the UN and others in demanding immediate steps to ensure the safety of all aid workers and civilians in Sudan," says Craig Redmond, Relief International CEO.
RI's Marina El Ghoul speaks with ABC News about the conflict in Sudan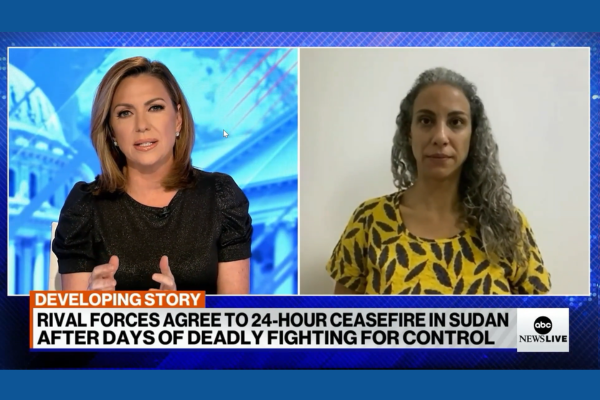 RI's Marina El Ghoul speaks with ABC News about the conflict in Sudan
"It has been an extremely difficult and intense 36 hours here in Sudan as the army and powerful paramilitary forces have been clashing in Khartoum and various cities across the country," says Marina El Ghoul, Country Director, Relief International, Sudan.

"Some of my colleagues and their family members have been caught in the crossfire including myself. Tragically, one of our dedicated team members, Ibrahim Suliman from North Darfur, died as a result of gunshot wounds. His loss is being greatly felt by everyone at RI. We are monitoring the situation on the ground to ensure the safety of our team and the community we serve. The nearly 250 Relief International staff are safe and accounted for."

The general population in Khartoum and El Fashir does not have access to essential services as people have been advised to stay indoors for the time being.
Relief International is continuing its work in areas not directly impacted by clashes such as localities in northern North Darfur state as well as Blue Nile state, where we provide integrated health, nutrition, and water and sanitation activities.

Relief International has been working in Sudan since 2006. We support 25 healthcare facilities that provide thousands of healthcare consultations every year.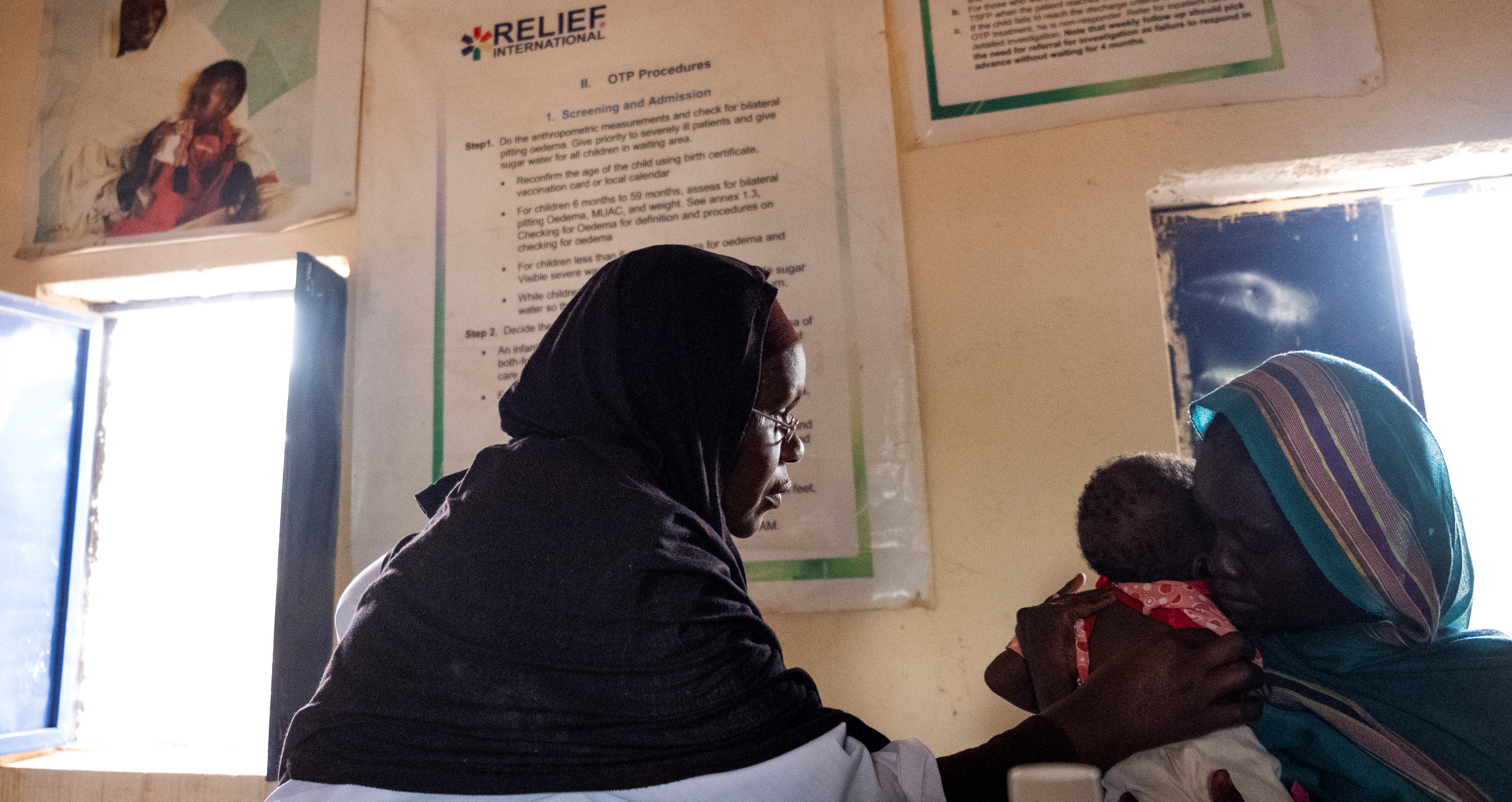 Donate to our work in Sudan
With a donation today, you can help us continue our essential work with vulnerable communities in Sudan.
Support the people of Sudan now!