Relief International wishes to express its gratitude to all parties involved in extending the ceasefire in Sudan, and encourages them to seek further accord. We believe that only through peaceful and diplomatic means can the current situation be resolved, and we stand ready to support any efforts towards this end.
Contrary to recent reports, Relief International has not withdrawn from Sudan, and our health facilities in North Darfur and Blue Nile State continue to operate. We would like to take this opportunity to acknowledge the dedication and hard work of our staff, as well as those from other agencies and organizations, who are tirelessly providing life-saving assistance to the communities facing the greatest vulnerabilities.
As always, our top priority is the safety and security of our staff, and we are working diligently to sustain and expand our operations as the security situation permits. We recognize that the current situation remains volatile, and fighting has continued in certain areas despite the ceasefire.
Relief International reaffirms its call for all parties to the conflict to respect international law and humanitarian principles. We urge them to refrain from targeting civilians, aid workers, and civilian infrastructure, including hospitals, and to ensure that they are not used for military purposes.
Sudan was already facing a severe humanitarian crisis long before the recent violence erupted. According to recent reports, 15.8 million people, or one in three Sudanese, are in need of aid, with 11 million requiring emergency assistance for life-threatening conditions or basic survival needs.
A return to full-blown war in Sudan would, therefore, have catastrophic consequences for the people of Sudan and exponentially worsen the already dire humanitarian situation. Relief International stands with the people of Sudan and is committed to continuing its life-saving work in the country.
A spokesperson is available to speak with media upon request to [email protected].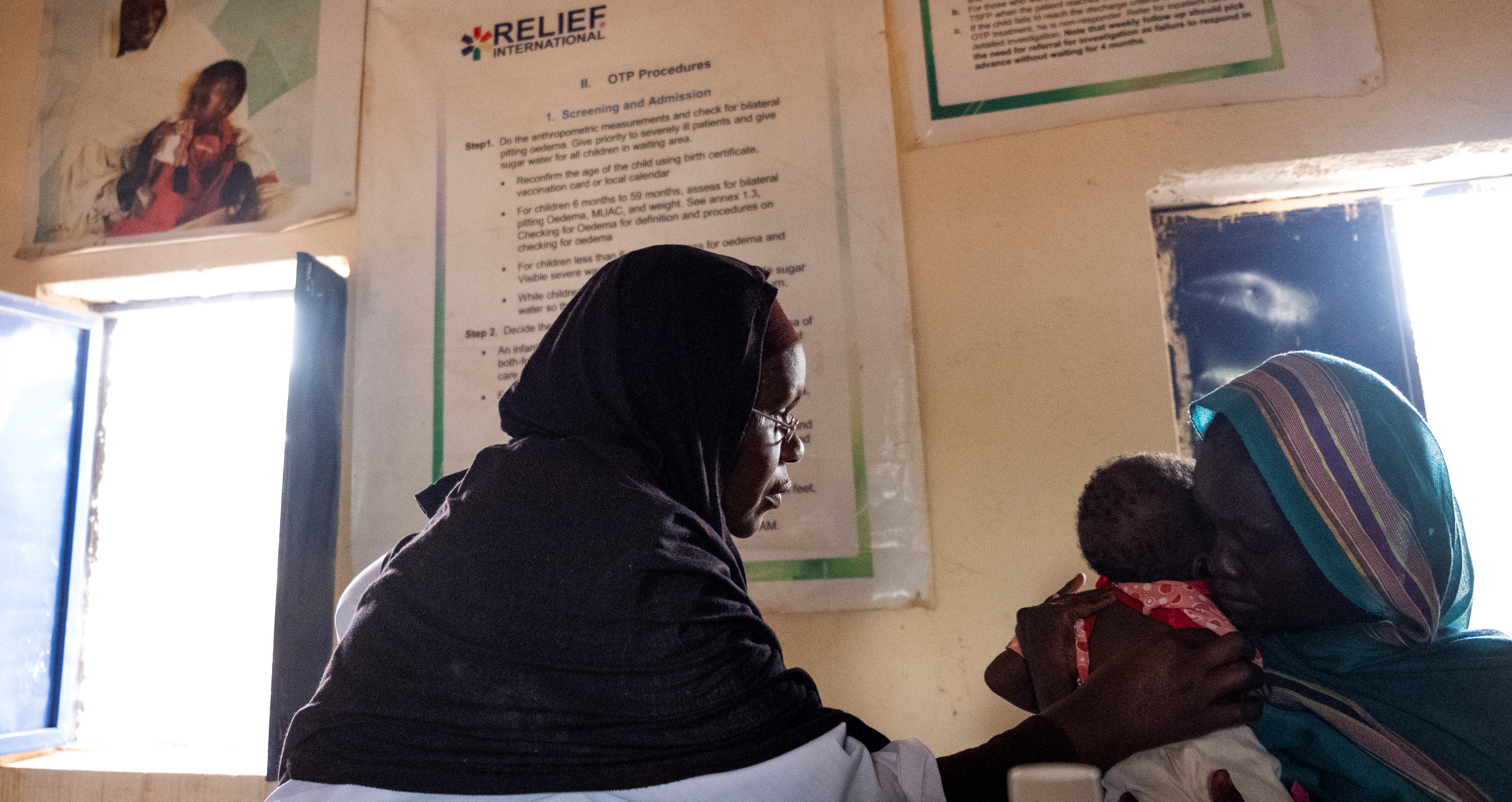 Donate to our work today
With a donation today, you can help us continue our essential work with vulnerable communities in Sudan, and around the world
Support these communities now!