Two years ago, Taiba began to experience pain in her hands, arms and neck. If she tried to open her palm, it would start to hurt, and if she tried to hold something in her hand the pain became unbearable.
At the time she worked in agriculture, working outside in nature for long hours lifting and carrying heavy things throughout the day. This job helped Taiba to support her family of 7, but the pain eventually made it impossible to continue.
"I couldn't even sleep due to the pain," states Taiba
Taiba had found the agriculture job shortly after moving to Kilis, Turkey from Syria.
Her family were forced to flee Syria because of fears for their safety, and after moving to Turkey it was difficult to find work, so Taiba took a job in agriculture.
Without Taiba's income from this role, it was difficult for her family to make ends meet. During this period, Taiba was constantly worried about money and her health. "I was worried and nervous from the pain in my hands, arms and neck."
To try to fix the issue, Taiba went to a local hospital. A doctor there gave her a prescription for pain relief medicines but did not try to heal the injury causing the pain.
Taiba continued to experience debilitating pain for months after this and sometimes experienced so much pain she was unable to walk.
A chance conversation with a friend changed all of this.
Her friend recommended visiting a physical rehabilitation center in Kilis that she had heard about.
The center, run by Union of Medical Care and Relief Organizations' (UOSSM) in partnership with Relief International, is an independent health non-profit designed to respond to the health needs of people and communities affected by crises.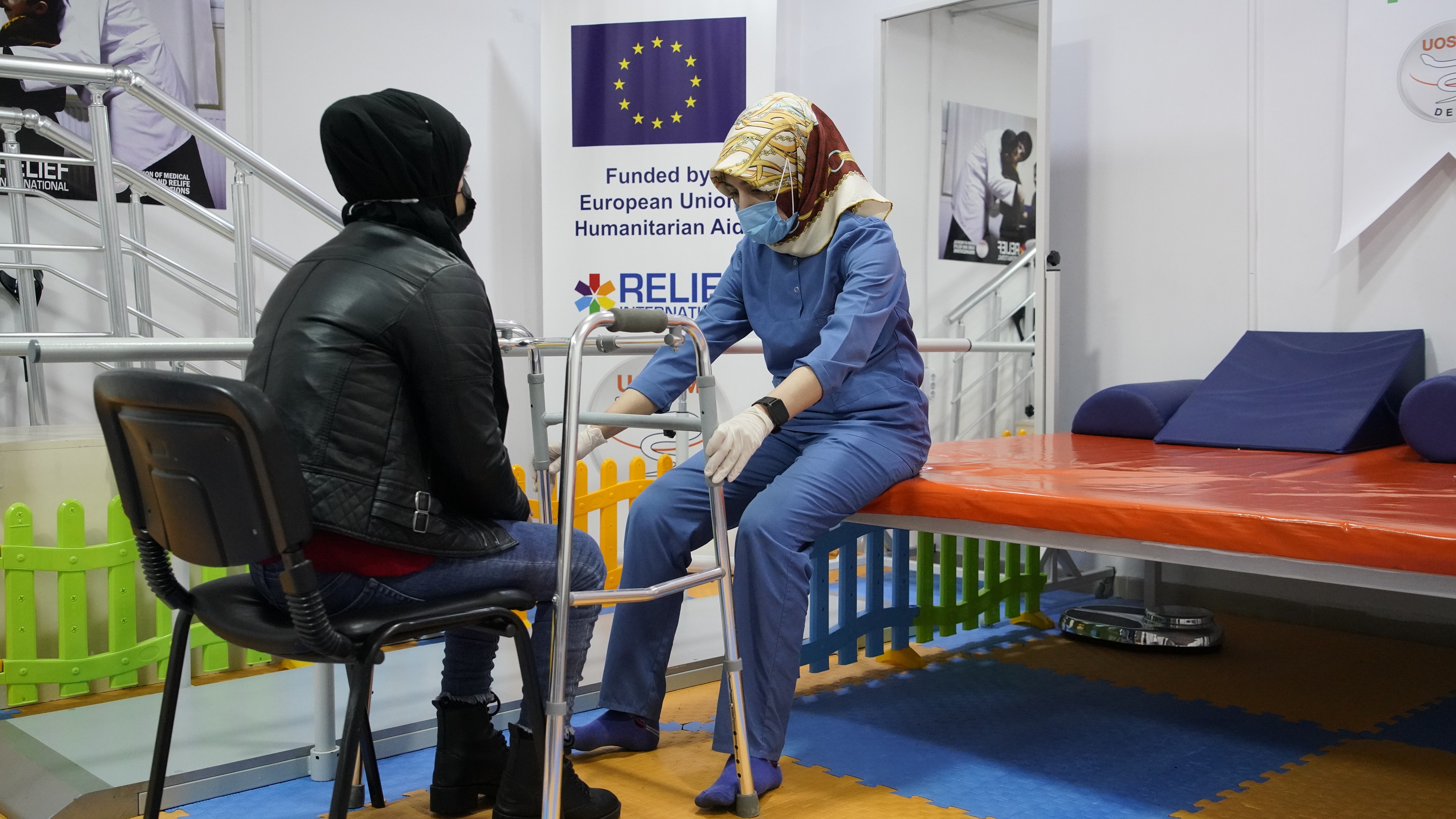 At its center in Kilis, UOSSM provides comprehensive physical rehabilitation services including assistive devices, orthosis, physical therapy, and psychosocial support to refugees from Syria.
Taiba was able to set up a consultation at the UOSSM center quickly. There, a team of people evaluated her physically to ascertain her needs. They discovered that Taiba was suffering from a herniated disc, caused by excessive stress being placed on the disc, and left shoulder tendonitis, caused by the tendon being pinched by surrounding bones.
These injuries were the cause of the pain Taiba was experiencing when she tried to flex, extend, rotate or move her arms and neck.
The UOSSM team developed a rehabilitation plan with sessions to relieve the pain, and taught Taiba a series of exercises aimed at restoring her range of motion.
"After ten physiotherapy sessions at the center and online, the pain has gone away. Now I can open my fingers easily and extend my arms. I can hold things, cook for my family and clean my house."
Part of the evaluation at the UOSSM center was focused on Taiba's psychological needs.
Taiba was given a psychosocial plan to follow, in addition to her rehabilitation plan, that focused on stress management, using coping mechanisms, and strengthening her social networks so that she would could deal with the stress and worry she sometimes experienced.
Taiba followed every step of the plan for her recovery and was discharged in February 2022.
"After my clear improvement both psychologically and physically, my family is now very happy and grateful to everyone who supported me to reach this stage of recovery after suffering for years."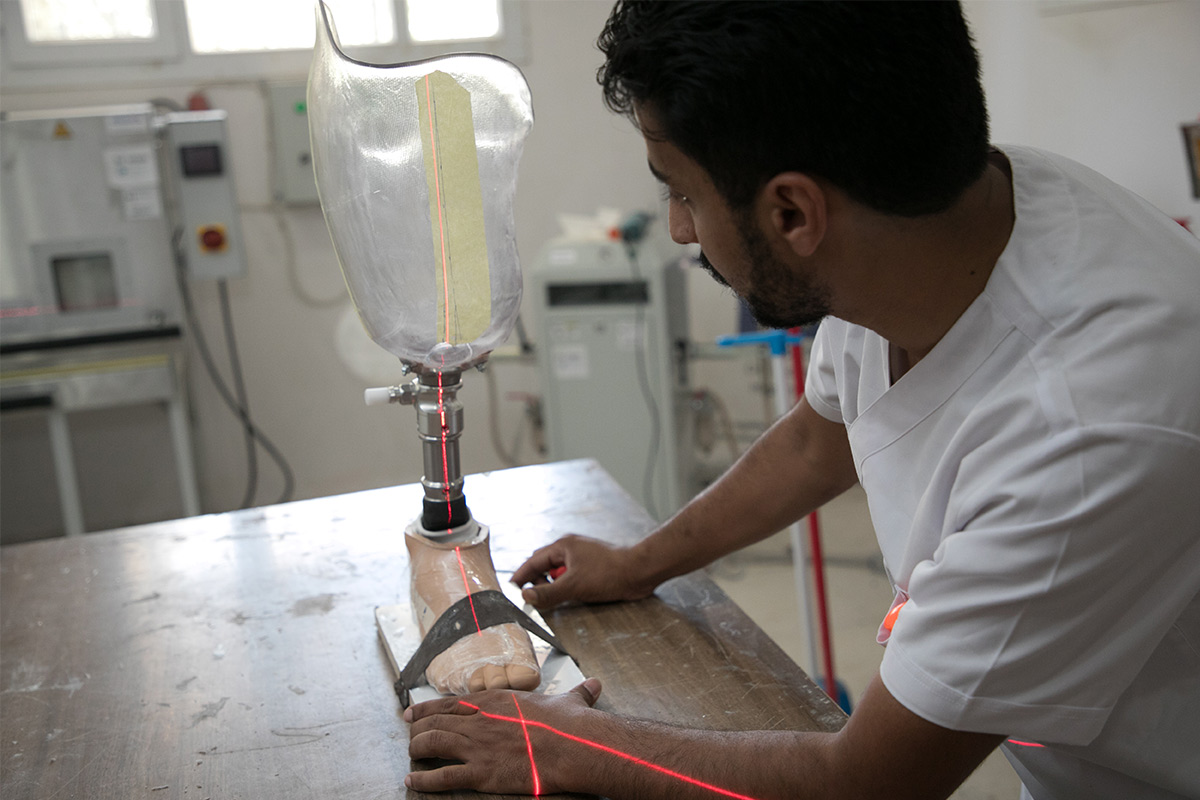 Relief International in Turkey
RI has worked in Turkey since 2013, providing health services and livelihood opportunities to the large Syrian refugee population in the country, as well as vulnerable members of the communities that host them.