Summers in Syria can be swelteringly hot. It is not uncommon for the temperatures to rise as high as 50 degrees Celsius in the middle of the day; baking the buildings, plants and people in unbearable heat.
To beat the hot weather, Syrians have traditionally used rivers, lakes and private swimming pools to  cool down.
Before the war began in 2011, every swimming spot in the country would be adorned with people relaxing and having fun in the summer, along with lifeguards or community-appointed caretakers for safety.
Now, more than 10 years into Syria's war, people still look for the same ways to deal with the heat as they did before, but there are fewer qualified people to watch over swimmers in public spaces.
This was the case at the pool above Ahmad's home.
Ahmad, his wife and their three children live in a building with a swimming pool on the top floor. When the weather is hot, the kids play in the pool to cool down. Because there are fewer lifeguards, usually the older children have the task of looking after the younger ones when they are near the pool.
But on one day last summer, Samir, one of Ahmad's children, slipped under the water without anyone noticing.
Samir's sister was the first to realize Samir was under the water.
"When my daughter saw that Samir was floating lifelessly in the water, she started screaming from the top of her lungs. My wife and my father heard the screaming and came up, and my dad jumped into the pool and pulled him out."
"Samir had been under the water for about 6 minutes," Ahmad remembers, with a pained expression on his face.
Samir's grandfather immediately took him to a small hospital nearby, but the doctors and nurses there didn't have adequate equipment to intervene. What they were able to do though, was to intubate Samir, and promptly send him in an ambulance to a larger hospital nearby.
The larger hospital is one of roughly 50 health facilities in Syria that is supported by Relief International. Relief International makes it possible to offer cost-free primary healthcare for Syrians by providing supplies of medicines, and equipment, and maintaining water, sanitation and hygiene (WASH) facilities.
Ahmad remembers the desperate looks on the faces of emergency medical team nurses while they were on their way to the larger hospital. Every second was crucial to save Samir's life.
Dr. Za'arour, one of the doctors who treated Samir at the larger hospital recalls the moment he was rushed into the emergency room: "When we got him, Samir's heart was no longer beating. We took out the tube that had been placed to help him breathe, and immediately proceeded with resuscitation and placed a new tube into his trachea to be able to hook him onto a ventilator. Once on a ventilator, we sent Samir to the intensive care unit."
Samir remained connected to the ventilator for 24 hours. During this time the medical team at the hospital took chest x-rays, administered medication, and conducting periodic analyses of his condition.
The treatments were successful.
Samir woke up after 24 hours, and was removed from the ventilator. He was eventually able to make a full recovery from the accident.
"It's difficult to describe the feeling of joy when the doctor told me that Samir woke up and that he was out of danger," says Ahmad.
"I immediately rushed to call my wife to tell her that Samir will recover. Going through it all was immensely difficult, but the joy we felt in that moment, knowing that he would be fine, was simply indescribable!" said Ahmad emotionally.
Ahmad said that rescuing his son was only possible because the larger RI-supported hospital was not too far away, and had the expertise and equipment needed to treat his son.
"People are suffering a lot because they don't have the means to afford basic daily items, let alone healthcare. I hope that one day everyone in Syria will be able to access medical services."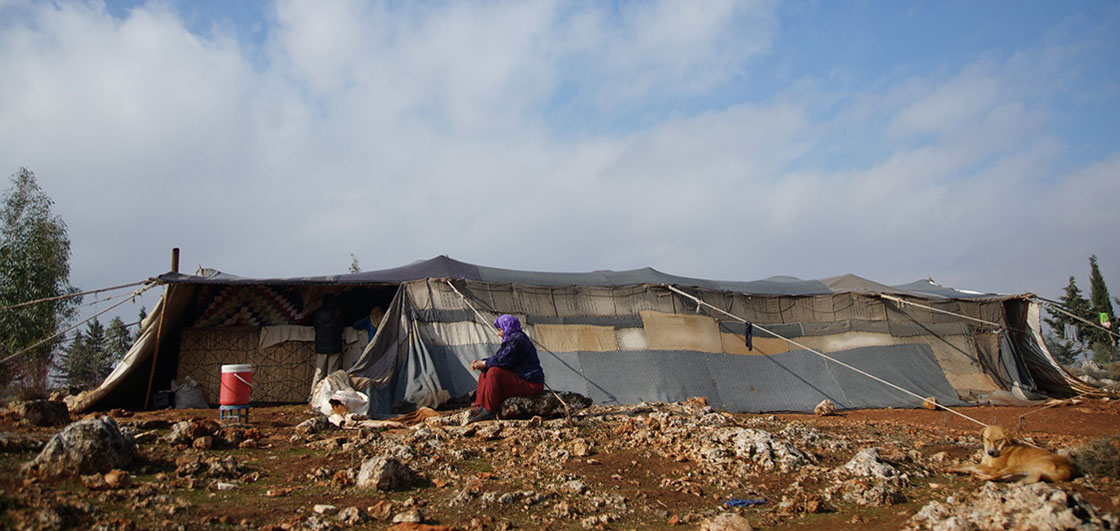 Relief International in Syria
In 2021, we provided 1.1 million health consultations, and trained 428,000 people on improving their physical and mental health in Syria.