There are at least 103 million forcibly displaced people living away from their homes in the world today.
New conflicts in places like Sudan and ongoing conflicts in places like Syria and Yemen mean this number will only continue to rise.
When a refugee flees their country, they leave everything behind – their homes, their family members, and even their clothes and belongings.
But wherever they go, they also take with them their own unique cultures, stories and passions.
And often they use this to take on new challenges, develop new skills, and build a new community
During Refugee Week 2023, incredible young refugees from communities RI works with all over the world shared unique stories, photographs and videos of their lives, cultures and passions.
During Refugee Week, and every week, lets celebrate, support, and see refugees.
#SeeMeRefugee
Refugees Around the World
103 m
people forcibly displaced around the world.
41%
of all displaced people are children under the age of 18 years of age.
52%
of all refugees come from just three countries: Afghanistan, Syria and Ukraine.
LEBANON
"I really like listening to the singer Fayruz"
"I really like listening to the singer Fayruz. Her songs are really classy and gentle, and so beautiful."
"Songs like 'Let the Breeze Blow over Us,' and 'Coming Home,' are really meaningful, and give me hope for my life."
"Fayruz really loves her country, and when she sings for her country, I feel homesick for my own country."
"I really love to come to the RI center because I learn lots of things. I have learned life skills and drawing."
"I have talent as an artist."
Safa, a 17-year-old refugee living in Lebanon
TüRKIYE
"I enjoy reading and listening to poetry"
"I enjoy listening to poetry because it reminds me of my village in Syria; its streets and its nature, its trees and water."
"At first I was alone in Türkiye while my family and friends were in Syria. However, over time, I have expanded my circle of acquaintances and formed my own community of neighborhood friends, and life has become better for me."
"There is a small lake in the town where I live, and I consider it one of my favorite places. I often go there with my friends. I have learned how to fish and how to handle a fishing rod."
Abbas, a Syrian refugee living in Türkiye.
.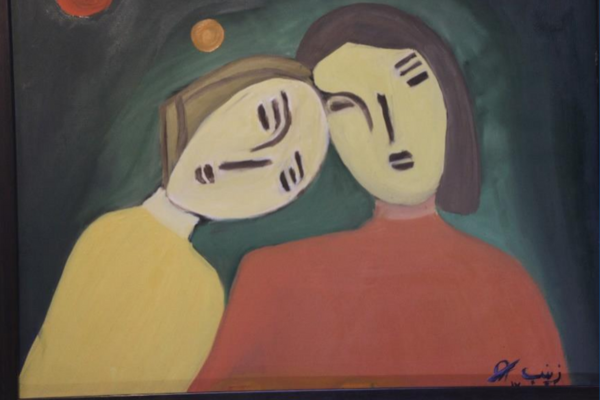 JORDAN
"Today, I am here, and perhaps tomorrow I will be somewhere else."
"No matter what happens and wherever I am, I will love everything around me and hold the hand of anyone who needs me."
"It doesn't matter to me which land I live in. Of course, I love my homeland, but I always tell my friends, 'The beauty of a rose lies in the fact that its fragrance travels and wanders. The beauty of birds is that they can soar high. Ideas are never confined.'"
"In my motherland or any other place, I will be a person who loves life and wishes good things for those around me. I will work hard."
"Today, I am here, and perhaps tomorrow I will be somewhere else."
17-year-old Syrian girl, living in Azraq Camp, Jordan
TüRKIYE
"Today, I am here, and perhaps tomorrow I will be somewhere else."
"I am from the city of Aleppo in Syria. I came to Mersin in Turkiye in 2015."
"Fashion is an important topic in my life. It expresses who I am. I am very interested in fashion. I keep following fashion on social media platforms like Facebook and Instagram.
"Reading books is an essential part of our lives. It is the key to knowledge. For me, it allows me to communicate easily with others. I really feel that reading books is a fantastic thing, and it is my primary hobby.
"I joined a Turkish language course [after arriving in Mersin] so I could learn Turkish because it is essential to learn the language of the country that you seek refuge in when you come to it.
"After that, I joined sewing and drawing courses as well."
Khadija, a refugee living in Türkiye.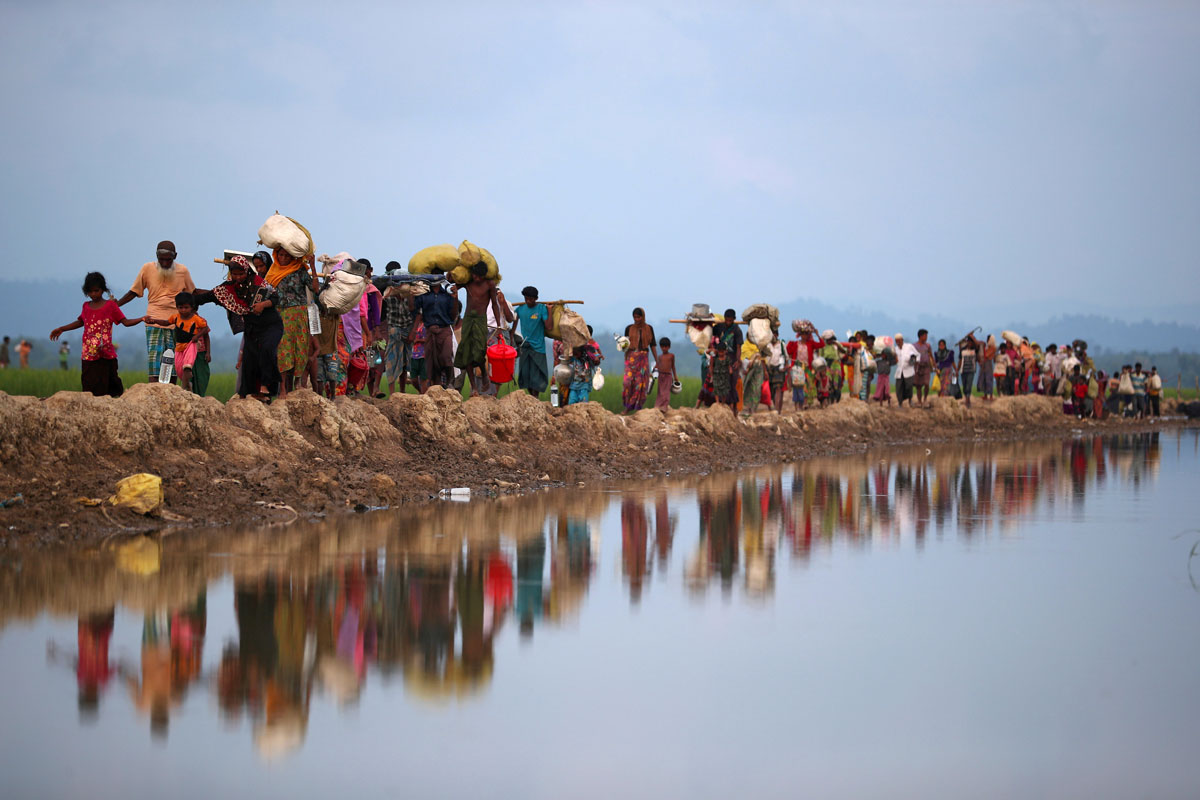 Support Refugees All Over the World
We work alongside people on the move to find safety on their journeys and upon their arrival in a new place, providing critical services where they are most needed.
You can help us do it