By Mark Atterton, Regional Director for Africa and Asia at Relief International.
Two months since fighting erupted in Sudan, the situation remains extremely volatile. Despite the announcement of countless ceasefires, the reality is short-lived at best, and tragically civilians and humanitarians alike are being caught in the crossfire.
Fighting has quickly compounded lawlessness, and inter-communal and inter-ethnic violence is becoming increasingly concerning, with atrocities committed by both sides going largely unreported. Destroyed markets and a lack of supplies mean people do not have the basics they need to survive, like clean water and food.
Over 1.6 million people have now been internally displaced, and over 400,000 have been forced to flee Sudan causing a refugee crisis in Chad, the Central African Republic (CAR), and South Sudan – three of the world's poorest countries where the reality is fragile at best for refugees.
South Sudan was already facing high levels of violence and the relentless impacts of climate change, and the number of returnees and refugees will only rise as the crisis continues. It is predicted that 250,000 people will arrive in Chad by the end of the year.
In the coming weeks, this dire situation will be made even worse by the upcoming rainy season. Severe flooding threatens to destroy livestock and make movement even more challenging.
While Khartoum remains inaccessible, Relief International teams are continuing to provide primary healthcare in North Darfur and Blue Nile in Sudan, running 24 health centres. Doctors and nurses are treating injuries as well as severe diarrhoea and malnutrition, caused or compounded by the conflict.
In South Sudan, our mobile medical teams have been providing emergency support for people crossing the border, and we are now working with local communities to scale up support in refugee camps.
However, as the crisis rages on and access to the basics deteriorates, we are being forced to ask ourselves how long we can continue our operations under such conditions – what can we do if our doctors and nurses cannot access food and water?
Despite escalating needs, this crisis is sadly becoming 'just another conflict in Africa' as it drops out of headlines. The international community has been slow to respond and funding is woefully lacking.  The UNHCR Refugee Response plan for Chad is just 23% funded to date.
Ahead of The Sudan Pledging Conference taking place in Geneva on Monday, we're calling for additional funding so that humanitarian organisations can continue to provide life-saving support in Sudan and the surrounding countries. This crisis must not be ignored.
Additionally, we implore the international community to commit to supporting peace talks which would facilitate a ceasefire being respected by both warring parties. Unhindered access for the delivery of essential supplies including food, water, and medical aid must also be demanded, and as part of this local markets must be protected so they can continue functioning.
Commitment from the warring parties to protect civilians and humanitarian organizations is equally imperative.
Ultimately for Relief International and many other organisations, funding, protection, and access will determine for just how long we can respond to this heart-breaking crisis.
Our thanks to both the US Government's Bureau for Humanitarian Assistance (BHA) and State Department Bureau of Population, Refugees and Migration (BPRM) which supported our response in Sudan and South Sudan.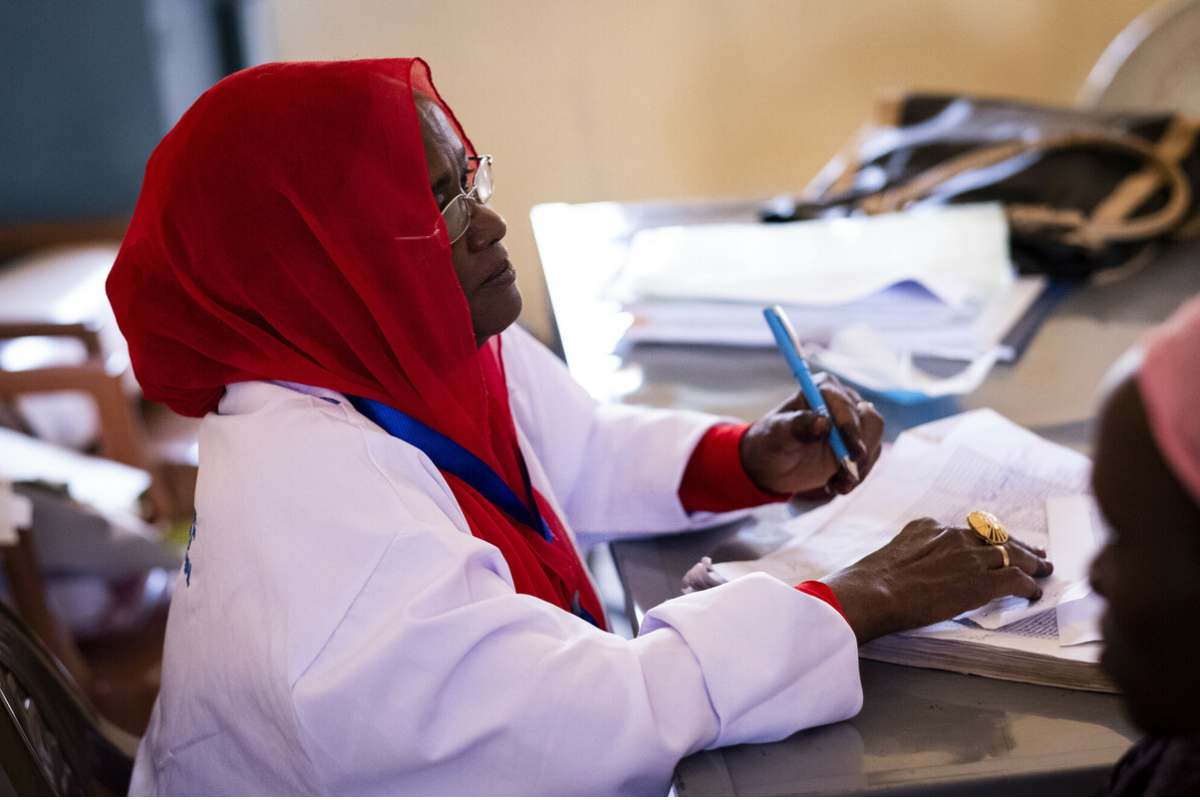 Donate to our work today
With a donation today, you can help us continue our essential work with vulnerable communities in Sudan, and around the world
Support these communities now!