"Whoever wants to cross the sky must bear the pain. This pain will carry them to the top," says Hanan, a very determined counselor at one of RI's educational centers in Azraq refugee camp, Jordan.
As a student counselor, Hanan provides emotional and educational support to current students.
She leads anti-bullying training sessions for students that build awareness of the signs of bullying, both face-to-face and online, and teaches methods for dealing with it, if and when it occurs.
She arranges youth club activities after classes end to encourage students to make friends with one another.
And she delivers positive parenting training sessions that help caregivers learn more about the different stages of a child's development, as well as techniques for providing structure, positive discipline and time management.
Hanan is especially passionate about supporting the girls that come to the education center.
"I'll keep supporting young girls to finish their studies no matter what," says Hanan.
This desire to help the young women in the camp comes from her own experience.
Hanan fled the war in Syria with her family in 2013 when she was just 16 years old.
The journey to Jordan was exhausting, but so was her life when she first arrived at the camp.
As the eldest of five siblings, Hanan was responsible for taking care of her younger brothers and sisters. This meant cooking, cleaning, playing, and supervising her siblings whenever she was needed.
Doing all of this while also trying to continue her studies was almost impossible.
But Hanan persevered.
"If you look at the biographies of the successful people around us, you will find that each of them has a story of suffering that accompanied their beginning and contributed to making the success in their lives" says Hanan.
"Failures are fuel and motivation for persistence!"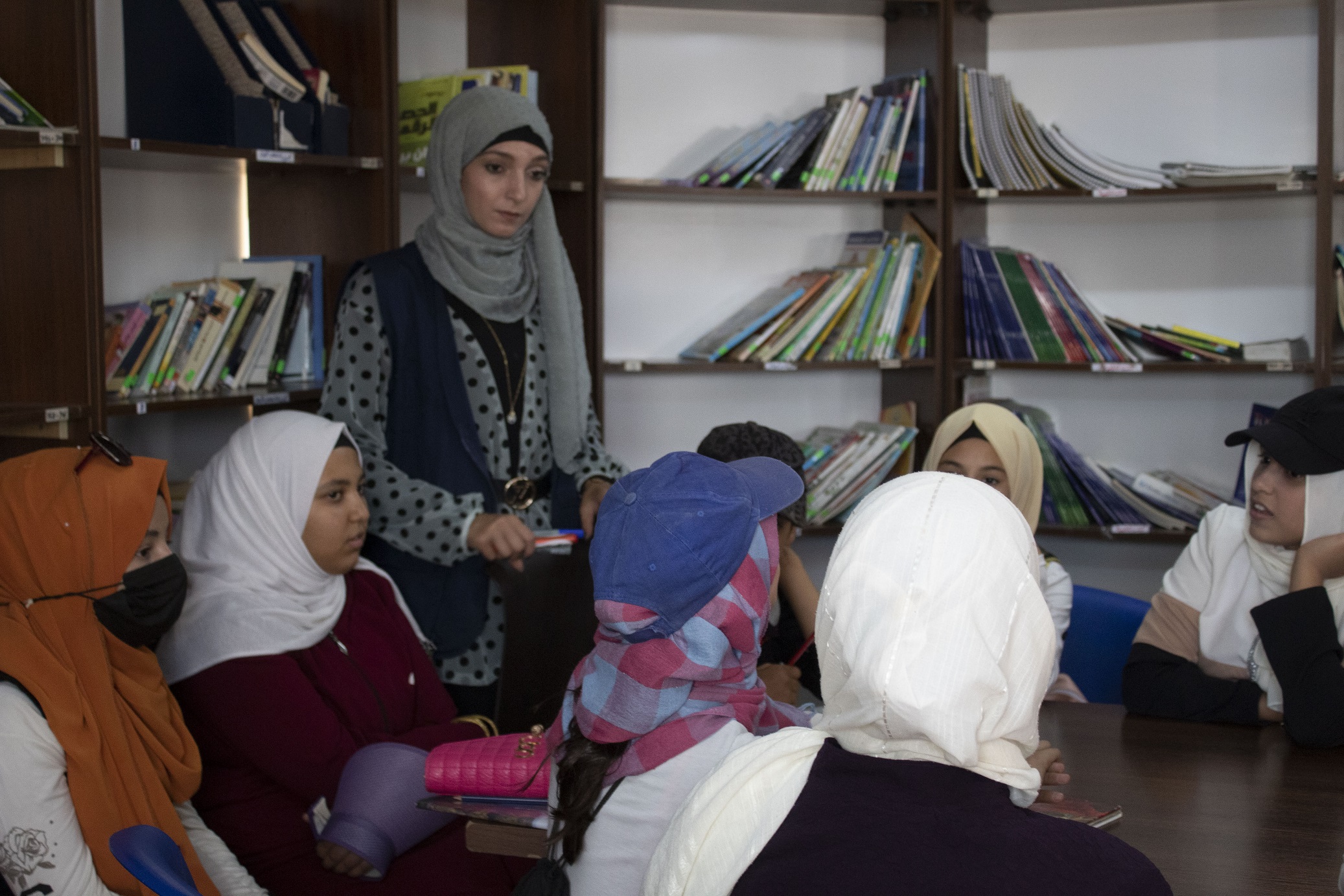 Hanan channeled her persistence and determination into her studies.
When she was 16, she enrolled at RI's educational center.
Staff at the center helped support her in her goals of taking the Tawjihi (the general secondary examination students in Jordan take at the end of high school) and pursuing a Diploma in Accounting and Financial Management.
After several months of hard work, Hanan passed the Tawjihi, going on to complete her Diploma soon after.
"RI helped me to pass my Tawjihi. They provided all the support that I needed and couldn't get anywhere except at the RI Centre" Hanan remembers of that time.
After completing her studies, Hanan was keen to help the young people in the camp to make the most of their educational opportunities.
She applied for a student counselor vacancy at the same RI educational center where she studied and got the job, in part, because of the passion she has for helping others.
"Hanan is distinguished by her strong will to help girls overcome psychological, familial, and social challenges, and continue their education," says Lubna Al-Ajeeb, the Senior Protection Officer for RI in Jordan.
Hanan can now support the students at the center, and make sure they have the chance to continue their studies, just like she did!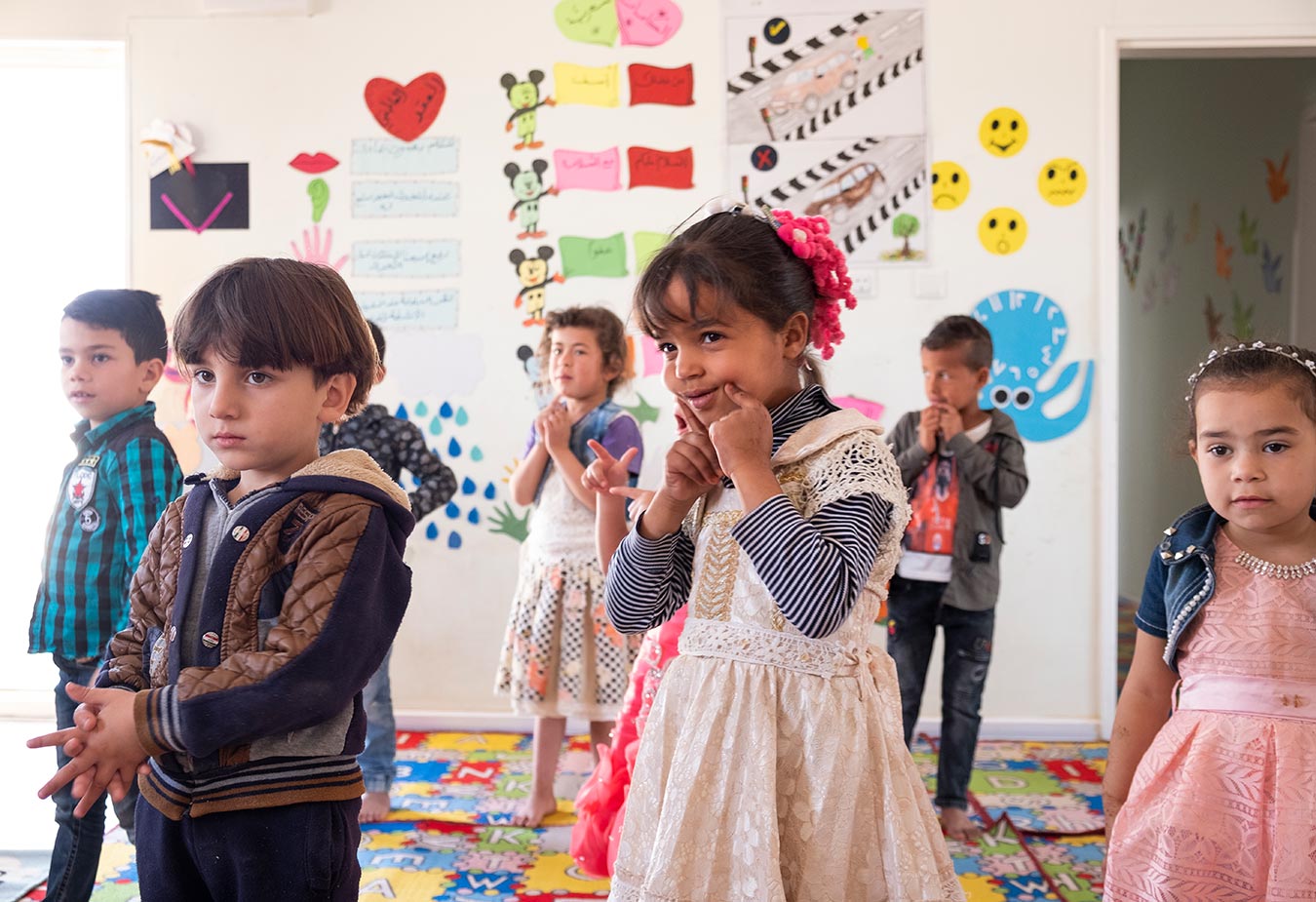 Relief International in Jordan
RI has worked in Jordan since 2004.
Currently, our programs focus on education; providing courses in reading, language, science, writing and math to thousands of Syrian adolescents and young adults.