On August 4th 2020, one of the world's biggest ever explosions shattered the Lebanese capital of Beirut, killing more than 200 people, injuring over 7000 and leaving 300,000 people displaced from their homes.
In the year since, the country has been plunged deeper into the worst economic crisis for 40 years. Medical supplies have become scarce, food is unaffordable, fuel cannot be found and COVID-19 continues to surge. For a country already in shock, the impact is devastating.
Maya Bou Hamad, Relief International's Mental Health Coordinator in Lebanon, reflects on the psychological strain on the people of Beirut over the past 12 months, and how her small team are striving to support those in need of help.
She says: "At the time of the explosion, we were only a team of four psychologists in the whole country and we didn't do any work in Beirut.
"Then there was the explosion. No-one was prepared for this.
"I was at home when the explosion happened. It was after work. I remember that all the glasses on the shelves fell on us. For the first hour we did not know what had happened. Then we started to see images – surreal images, it felt like a movie.
"The images that we saw showed us the scale of this disaster and we knew we would be needed. Especially because no-one was expecting it. Even the hospitals weren't ready. They didn't have enough staff or enough equipment because injured people arrived in thousands. The hospitals were already trying to cope with COVID-19. I remember hearing that the hospitals didn't have enough anaesthetic and were forced to do first aid without it. We knew that even the nurses and the doctors would need psychological support.
"Relief International didn't have any projects in Beirut at that point. We historically worked in areas of Lebanon where the need was greatest. We acted really fast to design an emergency response, including our mental health project, bringing in our resources from outside of Beirut to be able to act quickly.
"It was very challenging because we live here, and this was happening to us, and to our own families. We felt the explosion. We were anxious. But we had to act as professionals, not as people affected by the crisis.
"The existing team outside of Beirut helped initially and then within six weeks we had a team in place in the city. By the end of September, we had a full team of three psychologist, three case managers and a psychiatrist on board working in seven centers around the blast site."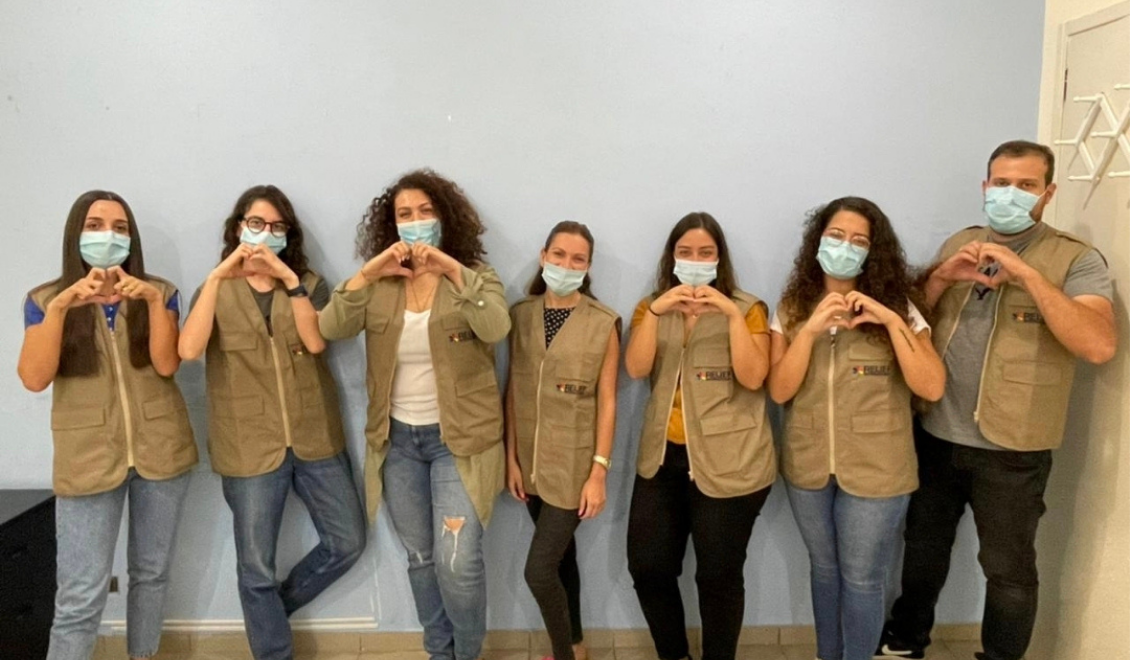 "We got referrals from other NGOS, from hospitals and from our mental health hotline that supports people all over Lebanon. The volume of calls became instantly very heavy.
"I was usually the person taking the calls on the hotline. You had people with no home, no food. People who were trying to track down loved ones in the confusion.
"There was a lot of anxiety in that first few months, but actually we are getting more and more people needing our help now. Initially they were still in shock. But after a few months when they realized that they couldn't sleep and that their children were regressing at school, this is when they realized that it is because of what happened.
"We have a lot of suicidal patients. A lot of people with anxiety. This is people who lost someone, or they were there, and they saw the blast. It is affecting their daily life.
We have a lot of suicidal patients. A lot of people with anxiety."
"We are working with children who don't want to live in their house anymore. We had a case where a child stayed for a long period of time in a hotel because she didn't want to go back to her house, even though they repaired the house. We have kids that don't want their parents to leave and go to work. We have kids who lost their parents. So many things.
"And now you have the combination of the blast and the whole situation in Lebanon –  there isn't enough food, people can't find medications, there isn't enough money because the Lebanese lira is almost worthless now.
"I need to make the team bigger. We have a waiting list, the psychologists are fully booked, yet the cases that come in cannot go on a waiting list because they are people who are suicidal.
"And after one year from the blast there's a lot of anger in Beirut. We don't know what happened. Every time we see the video of the blast we cry.
"My team is tired. I'm very proud of this team. They're working so hard. They're working from their heart. And I know they will continue to do it for as long as they are needed."
In the year since the blast, Maya's team have supported 371 individuals (219 Females and 152 Males) and carried out 1042 consultations for 627 Females and 415 Males. They are continuing to work in six centers offering urgent and ongoing mental health support.
Relief International - Sandra Nakhle Reports on Beirut Explosion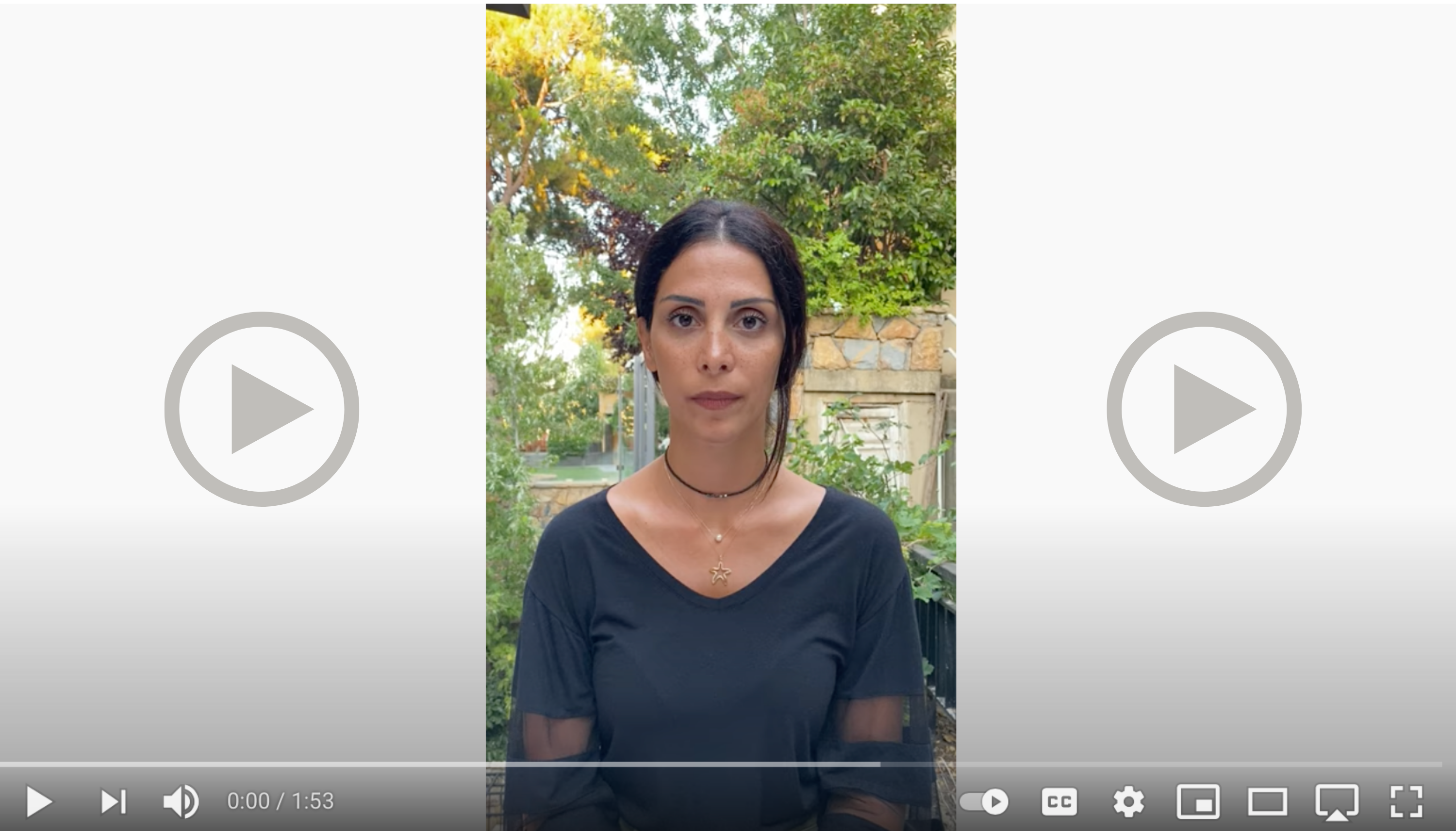 Relief International - Sandra Nakhle Reports on Beirut Explosion