Cooking a meal shouldn't be an activity that risks the lives of a family, yet nearly 4 million people annually are victims of harmful smoke exposure from traditional cookstoves or open fires. Ghana is home to 18,000 of these preventable deaths every year.
Since 2007, Relief International has worked alongside Ghanaian communities and the CO2 emissions experts at ClimateCare to design, produce and sell a safer cooking solution: the Gyapa cookstove. The Gyapa, which means "good fire," cooks food more quickly, uses 50 percent less fuel and is affordably priced at under $10.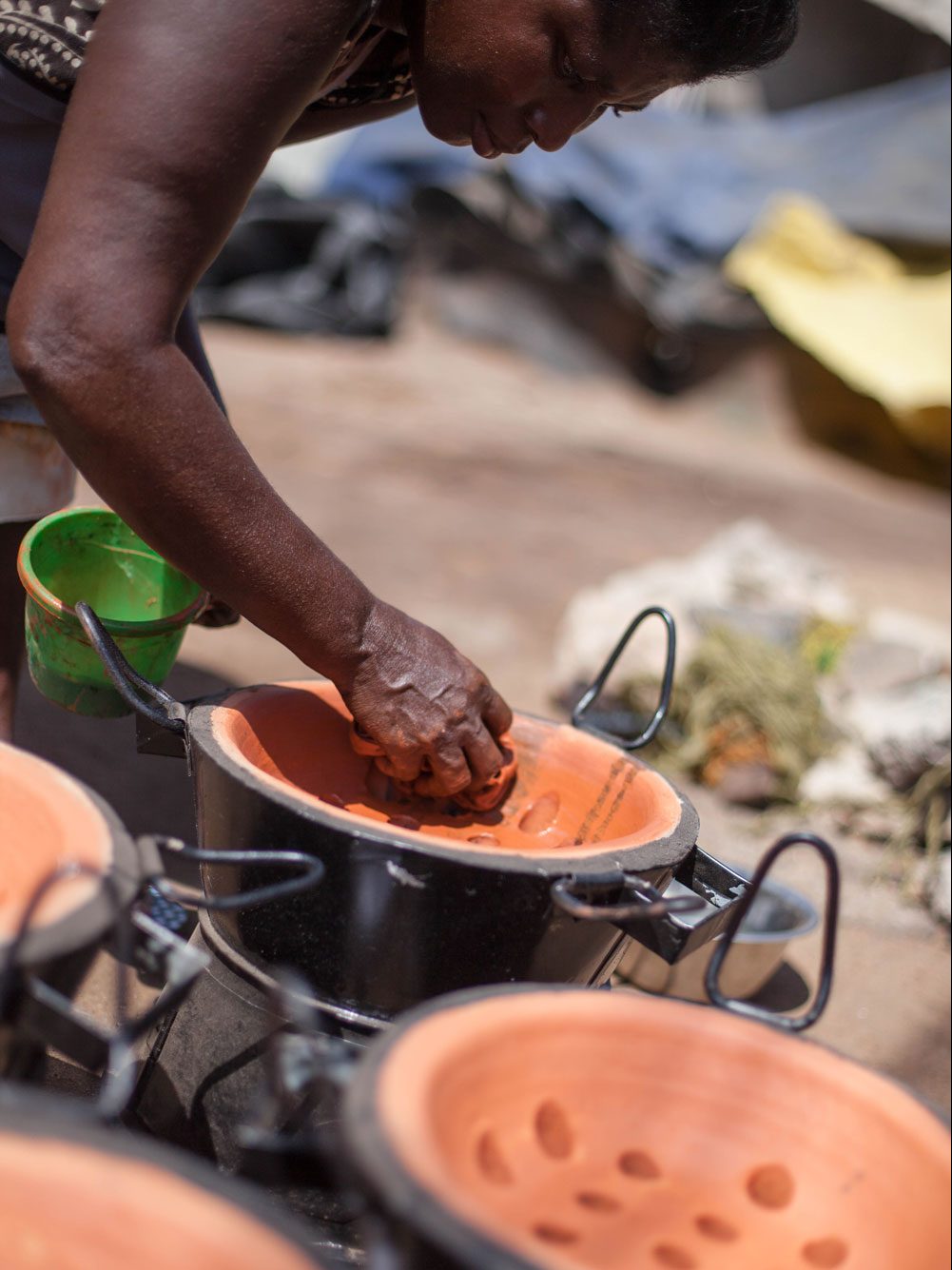 Example of ceramic liner.
© RI Staff/RI
Creating Jobs Through Local Production
More than 80 percent of Ghana's population of 29.6 million people depends on solid fuels such as wood and charcoal for their household cooking needs. Women and children spend hours each week collecting wood, and the demand on this limited resource contributes to deforestation – an environmental challenge that is plaguing the country, which has one of the highest deforestation rates in Africa.
The Gyapa was designed for efficient cooking, and its production relies only on materials that are abundant and locally available. It utilizes a durable ceramic liner to harness and store heat during the cooking process, drastically cutting cooking time and saving families up to $100 per year on fuel costs. The stove's external metal casing is made from recycled aluminium roofing sheets, external casings from AC units and refrigerators, and even car doors and hoods.
By keeping production local, the Gyapa offers a job creation pipeline that's strengthening economic opportunity in Ghana. Producing the stoves requires highly skilled ceramists and metal artisans that are provided specialized training, then assured stable employment for their skills. The Gyapa stove has created almost 1,000 skilled jobs and counting.
"Through the Gyapa stove, we have demonstrated how to promote mass sales of improved cookstoves and the complex organizational requirements needed to achieve success. Our business model is unique – in addition to consumer and environmental benefits, the manufacture and sale of these stoves has created numerous employment opportunities," said Atsu Titiati, Relief International's Ghana Country Director.
Demand for this modernized cooking solution shows no sign of slowing. It's sold in three different sizes to accommodate household and commercial cooking, and a broad network has come together to deliver the Gyapa to consumers across Ghana. Currently, 13,000 stoves are produced monthly by 350 manufacturers and sold at more than 600 local retailers.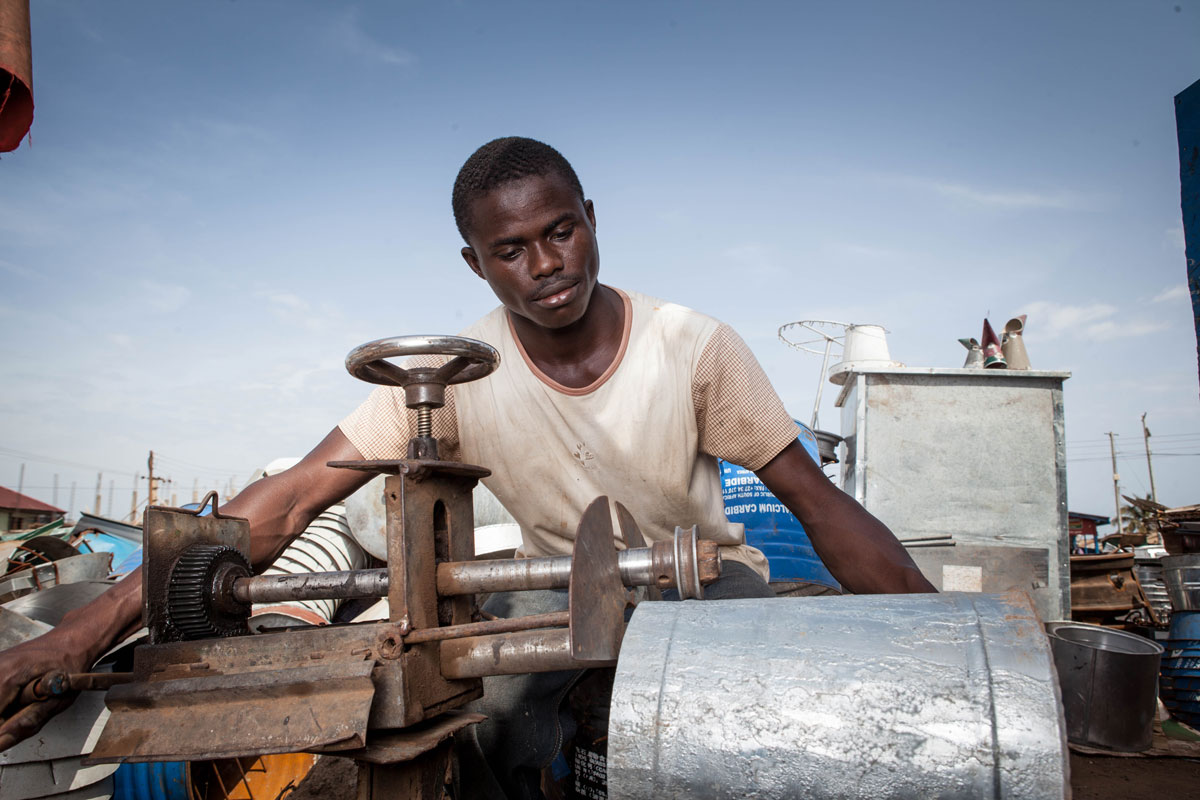 A Thriving, Climate-Friendly Business
The award-winning Gyapa cookstove is now a self-sustaining business, Gyapa Enterprises, run by our local community partner, SUDRA. It's also one of Africa's leading social enterprises, and has become renowned for the stove's drastic reduction in carbon emissions.
During the Gyapa's 12 years on the market, more than 1.4 million stoves have been sold across Ghana, cutting an estimated 4.2 million tons of carbon emissions. In addition to being good for the environment, these emissions are revenue generators. Gyapa Enterprises is a registered carbon finance program, and offsets its costs by selling Gold Standard Carbon Credits to businesses and governments around the world.
"Our project provides an effective means of poverty alleviation and income generation. The reinvestment of the carbon finance funds enables the program to increase scale, expand reach and provide the needed support mechanisms for our network," said Titiati.
The Gyapa stove offers a global model for a market-based approach to sustainable development. It's a product that was developed in collaboration with end users needs in mind, and continues to be produced, distributed and sold by means that boost the local economy and prioritize protecting the environment.
Gyapa Project - Short