The Syrian war has claimed more than 500,000 lives since conflict broke out in 2011. It has caused over 11 million people to flee their homes and more than 80,000 are estimated to have lost limbs.
The psychological damage that lies underneath such trauma is often not immediately visible, and numbers aren't recorded. But the damage to mental health for many Syrian children and adults is both chronic and severe.
Turkey hosts a Syrian refugee population of over 3.6 million. Many of the families fled suddenly, fearing for their lives. They left behind their homes, possessions, friends, and often even family members.
When refugees arrive in a country whose language and systems are new, they must first meet their immediate needs for shelter, food, physical healthcare, and schooling for their children. As they overcome these initial challenges, many find themselves wrestling with the emotional scars of the war they escaped.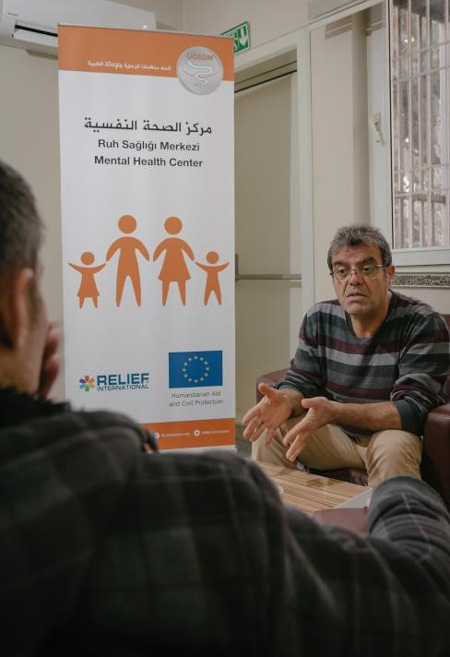 Dr. Jalal at our Community Mental Health Center in Gaziantep.
© Vicky Markolefa/RI
Processing Trauma
Relief International works across Turkey to improve the mental health of traumatized Syrian refugees. Our specialist teams of psychologists, psychiatrists, and therapists provide mental health counseling, medication, and psycho-social support for refugees suffering from a host of psychological ailments that can range from moderate to severe.
"The people who come here suffer from anxiety, psychotic disorders, and they are depressed," says Dr. Jalal Nofel, a psychiatrist working at one of our centers. "In some cases, they feel hopeless and have issues dealing with their daily routine." Dr. Jalal and his team have witnessed high numbers of people with agoraphobia, a crippling anxiety disorder that leaves them afraid to leave their homes.
"Many refugees suffer from Post-traumatic Stress Disorder (PTSD)," shares Dr. Jalal. "They have lost family members and they face financial problems and a vague future. Some need medication like antipsychotics and antidepressants. We treat and empower them and help them access important information so that they can manage their challenges better."
Mental health issues are often stigmatized in Syrian communities. In order to reach those most in need, we have established mobile mental health units run by psychotherapists and clinical care social workers. These teams conduct outreach activities in refugee communities, performing patient assessments and developing short-term, home-based treatment plans, and making referrals when necessary. We also run sessions in schools and train teachers on how to identify symptoms in traumatized children. Teachers then connect families with information about our centers.
Our six centers span cities like Istanbul to towns near the border with Syria, and all provide treatment to children and adults and offer both individual and group counseling sessions. We also offer art therapy, which is a particularly effective way to help children who are suffering.
"At our centers, we offer two-hour play sessions where our trained staff can identify critical cases through observing behavior and then making referrals. Children use drawing, painting, clay modeling, and even movement to express themselves. It's cathartic for them, and can have an instant positive impact on their psychological state and mood. Once they are referred, they receive one-to-one therapy to help them in the long-term," explains Deniz Zerin, who works in Relief International's Gaziantep office.
Hope for the Future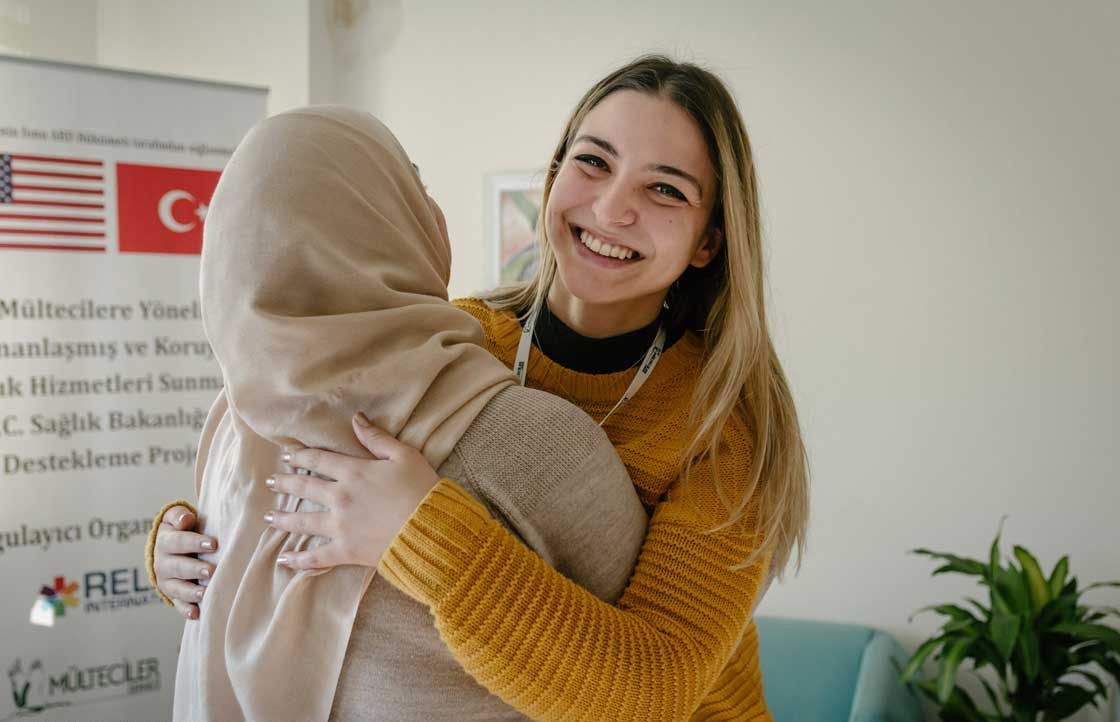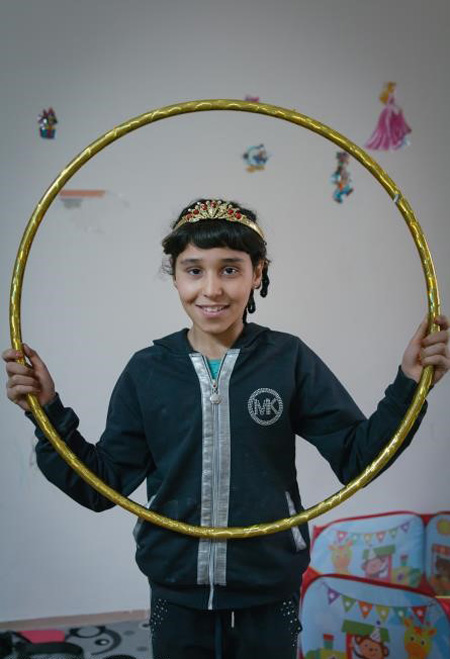 Amira receives support for fear and anxiety.
© Vicky Markolefa/RI
Clinical psychologist Bilgen Gonul Kumral provides mental health services at our centre in Istanbul for approximately 20 refugees a week. They range in age from children as young as three years old to those in their late sixties. She typically treats them over 4-6 sessions.
After fleeing the conflict in Syria, Yasmin* started to have panic attacks and anxiety. "After having weekly psychological support sessions with Bilgen, I started to feel better. Frankly, this change is due to Bilgen's treatment sessions," she says.
Amira* is eleven years old and suffers from fear and anxiety. Her condition started five years ago when she witnessed shelling and destruction in her hometown, causing her family to flee. Day by day her fears grew; with them, so did her problems. Her family realized the challenges she was facing and decided to seek support at our center in Gazientep. Amira attends sessions with her sister and our psychologist Rahma Habosh has started treating her.
"Amira's extreme anxiety was causing her to sleepwalk. She also had a big fear of loss and was always worrying that her mom or dad might die," says Rahma. "This was a much needed intervention. She is doing much better now."
In 2018, Relief International's teams in Turkey delivered 15,676 mental health treatment sessions for Syrian refugees, helping them process their trauma.
Dr. Jalal knows our work is making a positive impact on their recovery. "The people who come to our centers quickly see the medical team is here for them and that this is a place they can get help and feel less hopeless," he shares. "This is our goal: for them not to feel alone."
*Names changed to protect identity.