Access to healthcare is extremely limited across Afghanistan, where there are only two doctors and three midwives per 10,000 people. Decades of conflict have destroyed hospitals and health facilities, and caused millions of people to flee the country. Where access to health centers does exist, shortages of skilled workers limit the ability to provide services.
The World Health Organization places Afghanistan's under-five mortality rate of 257 deaths per 1,000 live births as the third highest in the world. It is also one of the most dangerous places to give birth.
Relief International is helping rebuild Afghanistan's crippled healthcare system by rehabilitating and equipping medical facilities. We're also training doctors, midwives, female medical staff, and surgeons to work in remote areas that are cut off from other sources of healthcare.
Providing Lifesaving Care
Dr. Hikmatullah Zadran, better known as "Hekmat," has worked with MRCA/Relief International since 2004. He is the Deputy Country Director for Health and Nutrition, and oversees our work in Farah province in western Afghanistan, near the border with Iran.
The population in Farah has been adversely affected by both the country's ongoing conflict and a spike of severe droughts in recent years. Relief International is providing primary healthcare in this area through 69 health centers and Farah Provincial Hospital.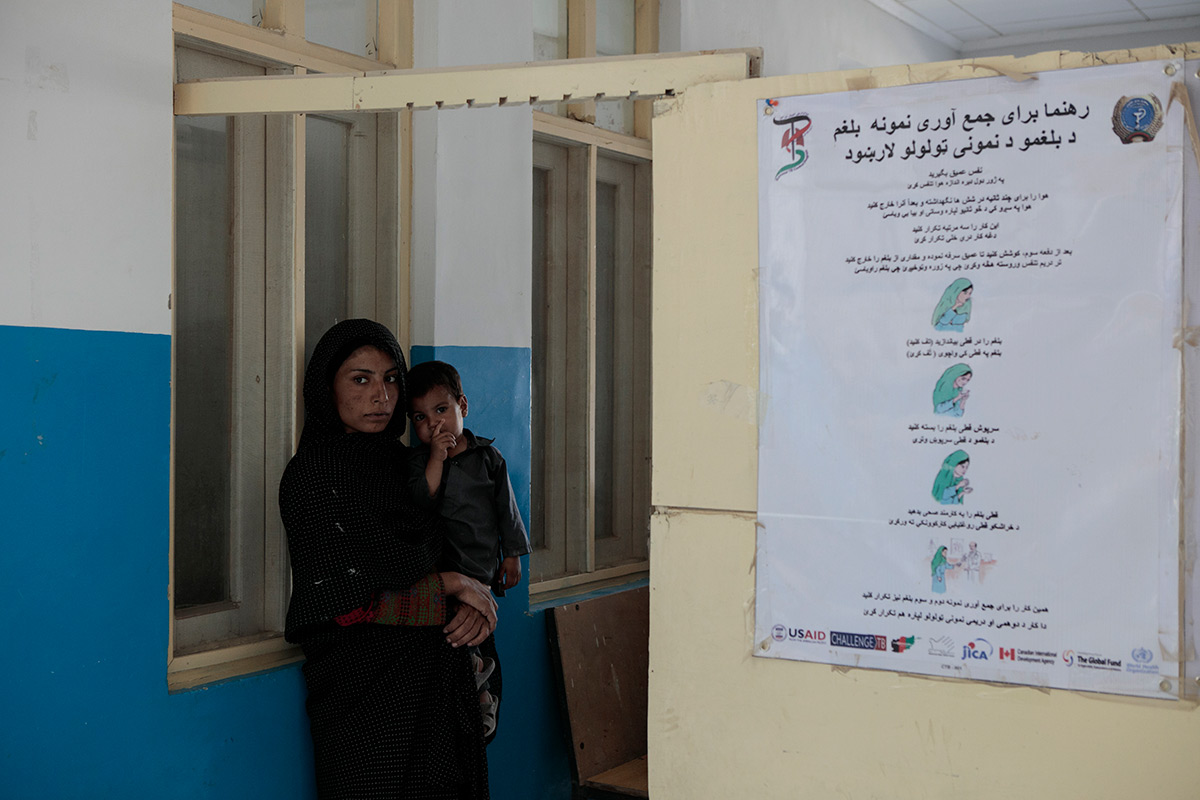 "A lot of the patients we see at the health centers have maternal health concerns," Dr. Hekmat explains. "But we also vaccinate children and treat infections, malnutrition, and mental illness, which often relates to violence and the conflict."
"Our 120-bed Provincial Hospital in Farah offers specialized care for the most complicated cases. These are often related to maternal health, such as postpartum haemorrhage and preeclampsia. Most of the women we treat are referred from our health centers. We carry out emergency C-sections and give blood transfusions. We also perform surgery for those suffering from war wounds and provide them with physiotherapy after their treatment. Our work here is saving lives every day."
Community Midwife Training Program
In a quieter wing away from the immediate urgency of the emergency ward, training rooms house a project that's very close to Dr. Hekmat's heart.
"The year after I graduated from Kabul Medical University in 2003, I started work with Relief International's affiliate organization MRCA in Logar province, a couple of hours drive from Kabul. I was shocked at how few midwives there were across the entire province," shares Dr. Hekmat. "So many mothers were suffering from complications relating to pregnancy and childbirth, and there were just three midwives in the entire province of nearly 400,000 people."
"Two years later, we started a midwifery school and I was in charge of the training program. We made announcements across the province for families to enroll their daughters in the training, but nobody responded. We had to work hard with conservative communities and leaders to show the benefit of this training and to seek their approval to enroll women."
Now, Dr. Hekmat has set up a new Community Midwife Training program in Farah. The program accepts 24 female high school graduates that are 18 years and older and trains them over a 26-month period. The program prioritizes securing students from remote areas where there is low coverage of midwives or none at all. Unfortunately, these are often the areas with no schools for girls, and thus no prospective midwifery students. "In those cases, we work with families and communities to seek their approval for girls to work in these neighbouring areas after their graduation," Dr. Hekmat explains.
From Trainees to Graduates
During their training, women learn basic anatomy and physiology as well as principles of maternal, newborn, and antenatal care. The trainee midwives also study infection prevention and pharmacology, and how to deal with major complications during pregnancy.
Following 2018's drought, there's a shortage of food across the province, and nutrition has become a key component of the course. "When pregnant women are malnourished, they can't produce the breast milk needed to keep their newborn babies alive," Dr Hekmat explains.
Logar province has now seen four classes of students graduate as 80 trained midwives. The majority of these new midwives are working in the health facilities in Logar province.
"The program has been a huge success, and has positively impacted the maternal health services in the region."
At Farah Provincial Hospital, the new cohort of students is studying hard to move from trainees into a promising career as midwives.
"After graduation from 12th grade, my goal was to help the community, so I was motivated to apply to the school of midwifery," says Armineh, a student at the Farah program. "I tried my best to prepare for the entry exam by reading modules on the challenges of newborn babies and complications in pregnancy. I was so happy when I was accepted onto the course."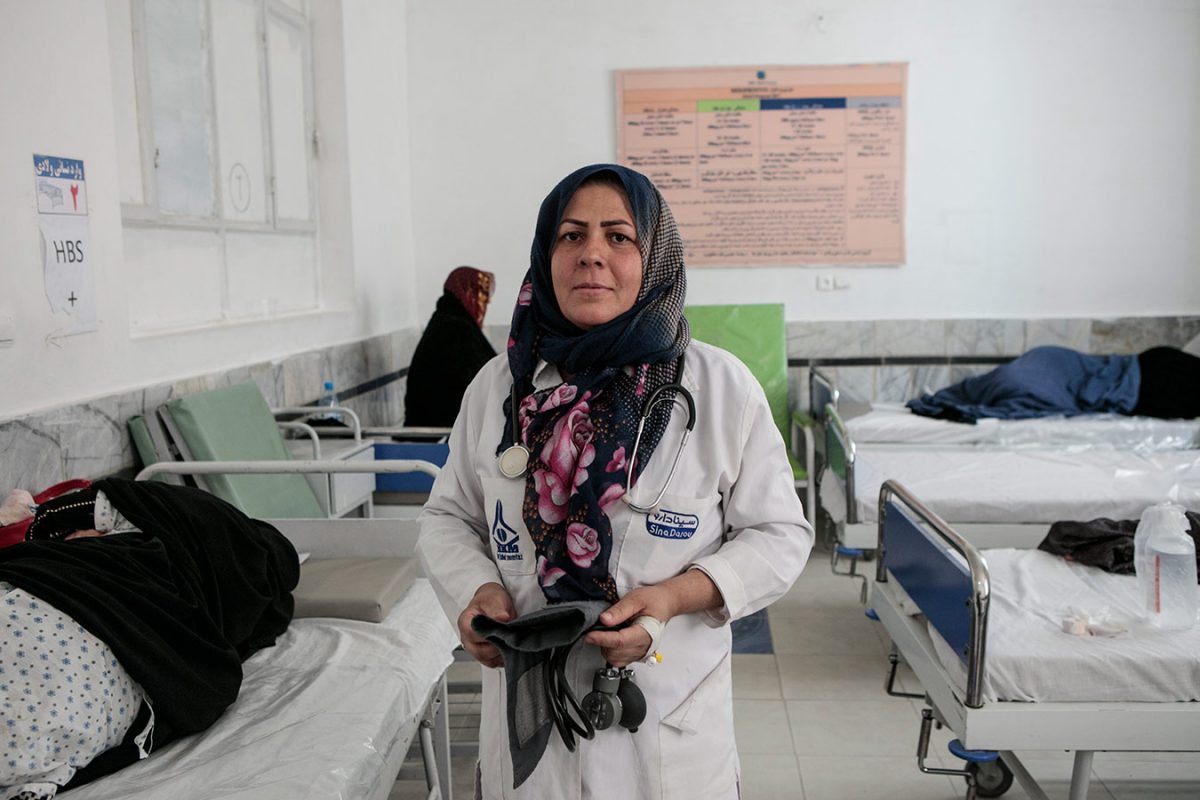 "My family feels proud, and has given me full support to study at the school. They know I will be introduced as a good person to my community. They hope I will wear a white gown one day, and they're grateful I will serve our people as a midwife."
Relief International's Community Midwife Training program runs in six provinces: Baghan, Farah, Kapisa, Logar, Nimroz, and Paktya. Between 20-60 students are enrolled in each school. To date, we have trained 223 midwives. In Kapisa and Paktya, we also run a Community Nursing program that has trained 49 nurses.
The programs continue to increase access to healthcare in regions with the lowest number of skilled healthcare workers – and, in many cases, none at all.