The consequences of this tragedy will be felt for years to come, but the Syrian and Turkish people have enormous resilience and are determined to start rebuilding their lives as soon they can.
It has been 6 months since two massive earthquakes struck Syria and Türkiye in the space of just 12 hours. Thousands of aftershocks later, the wider repercussions of this disaster are still being felt.
As the months have gone by and the emergency response has transitioned to long-term recovery, Relief International has continued to provide support to those whose lives have been forever changed by the earthquakes.
Ameena Ilahi, Country Director at Relief International Türkiye says;
"Six months on, people who were severely injured are still facing a multitude of challenges. They are still coming to terms with losing their homes, their family members, their possessions, and in some cases, even limbs.
In times of crisis, the specific needs of people with disabilities must not be overlooked. Health centres which provide prosthetics and support remain under increased pressure and we are doing everything we can to meet the demand." 
Relief International and our local partners are providing prosthetics, assistive devices such as wheelchairs, physical therapy and mental health support for people with disabilities in Türkiye and Syria. Operations have been scaled up extensively to support people seriously injured by the earthquake.  So far we have provided approximately 6,000 rehabilitation sessions for people injured by the earthquake in Syria and Türkiye.
Here are their stories, in their own words: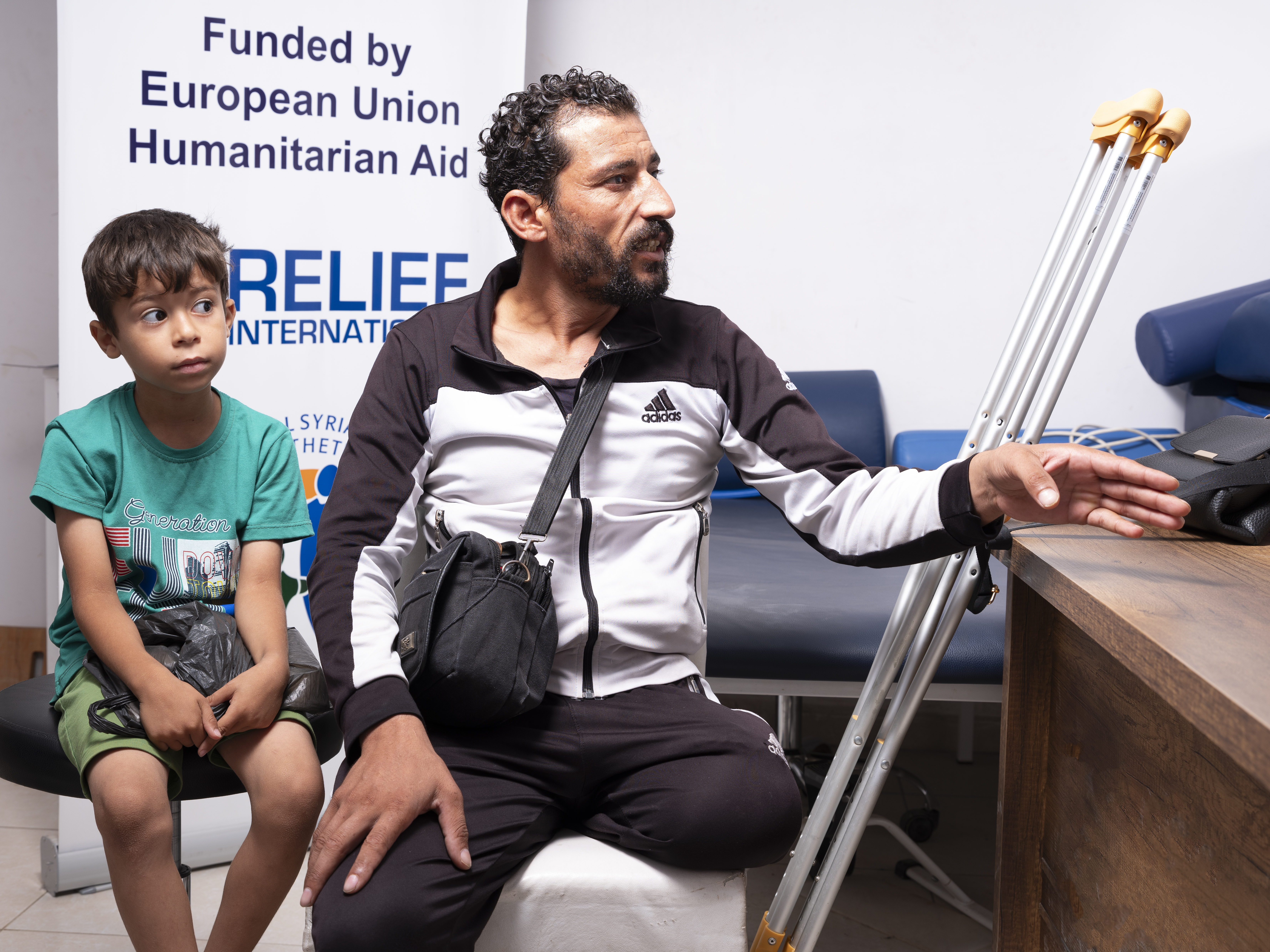 Nadim:
Nadim, 36, was living in Antakya where he owned a construction business. Tragically, his wife and three of their four children died in the earthquake. Nadim and his eight-year-old son Habib survived.
"The earthquake was unbearable. I threw myself on my children but the whole structure collapsed with a blink of an eye." After being trapped Nadim tried to keep his children talking but one by one their voices fell silent as they died. "These were unimaginably hard moments for me" he says.
At first the doctors tried to save my leg but unfortunately it didn't respond and eventually they had no choice but to amputate. After leaving hospital, Habib and I slept in gardens for nights on end before I found out about the Relief International – NSPPL centre." 
A receptionist at the centre referred Nadim and Habib to accommodation specifically for injured people to recover.
"The centre gave me mental health support and a physical therapy plan to prepare for my prosthetic leg. I know you can't rebuild things in a day. You need ambition to start your life again from scratch. Once I have my prosthetic, I hope to go back to work so I can provide for Habib. This is his future and as a father, I need to do my best to secure the best life for him."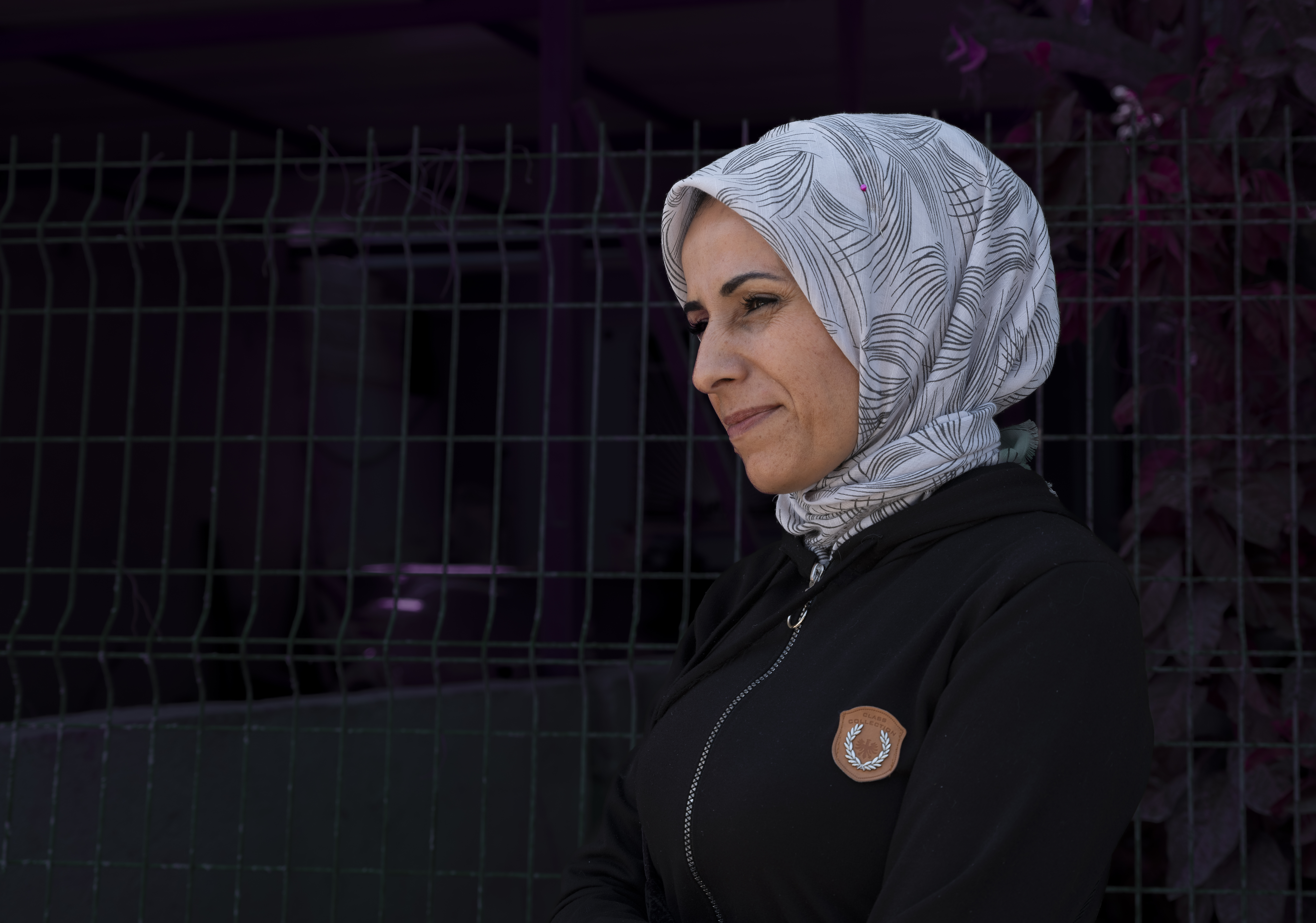 Fatma:
Fatma, 35, says her husband abandoned her and their two teenage boys after she lost her hand in the earthquake.
"Thankfully my children were able to get out but I was trapped under the rubble for more than 15 hours. After passing out, I woke up to my work alarm clock at 5:30am and saw that my hand had been completely cut off.  
I now go to the Relief International – NSPPL center where I attend mental health support sessions. The staff have also taken all the technical measurements for my prosthetic hand and have planned physical therapy sessions for me. My dream is to get back to work so I can provide for my children."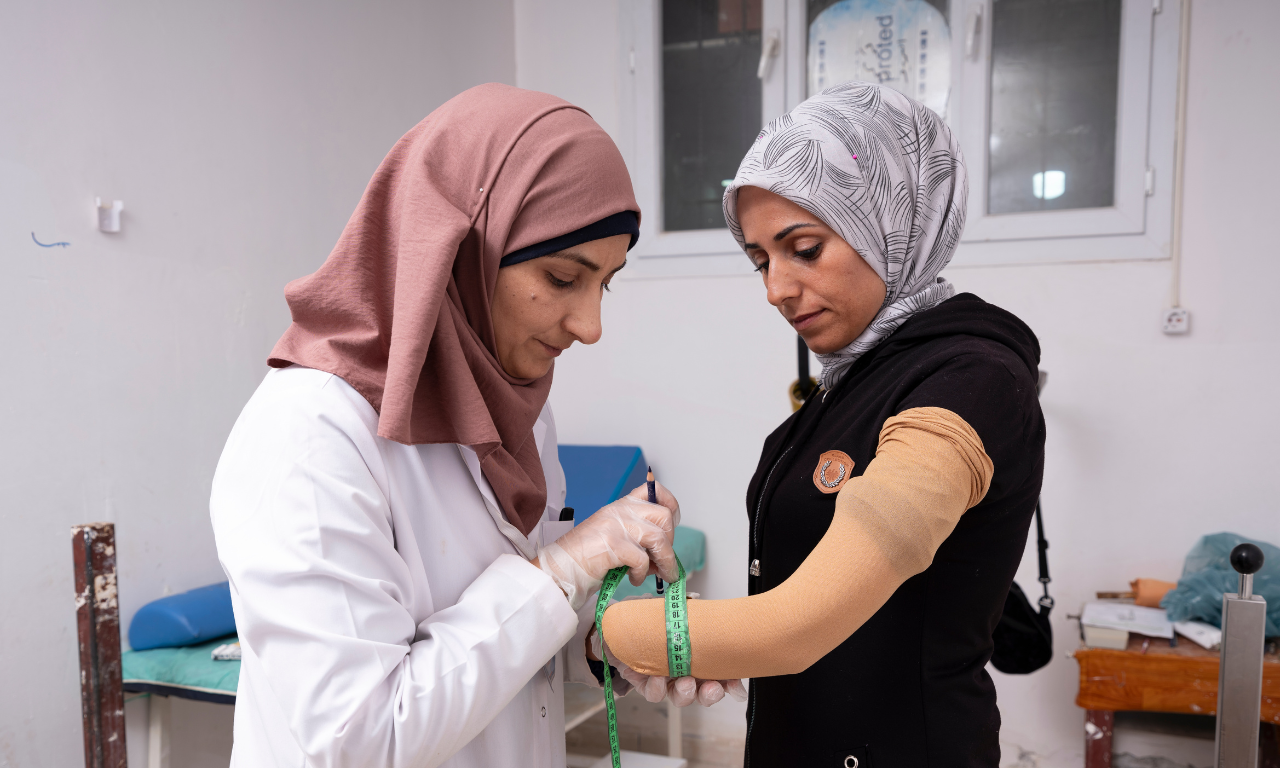 Ali:
Ali, 14.  Tragically Ali's mother, father and four of his five siblings died in the earthquake.
"I was stuck under the rubble for three days.  My older brother wasn't at home when the earthquake hit. We're the only surviving members of our family. I was in intensive care for 100 days and underwent 25 surgeries. My whole leg including my thigh had to be amputated after it was crushed. Six months on, it still feels like my leg is there and sometimes I feel electrical shocks in it.  
My life is completely different. My father, my mother, my sister, my brothers – all of them died. I lost my whole family. I still can't leave the house on my own. I can't walk far before I feel tired. I'm currently doing physical therapy at the Relief International – NSPPL center in preparation for my prosthetic leg. I look forward to being more independent once I have it."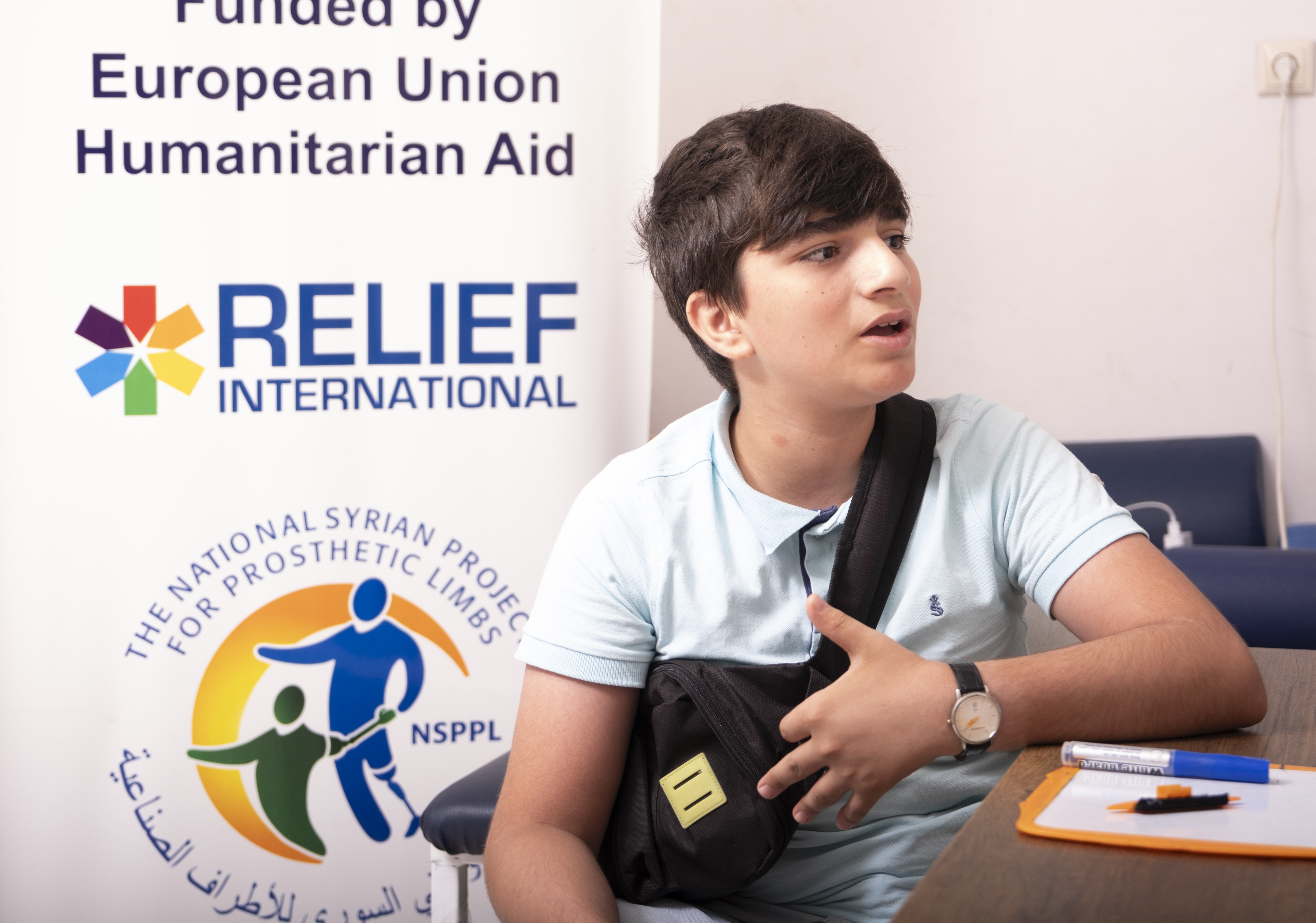 Our efforts are never limited to immediate relief alone. We were in Türkiye and Northwest Syria before this disaster, and we will continue our support in the months and years ahead. We thank you for your support as we continue to provide assistance to communities rebuilding after this disaster.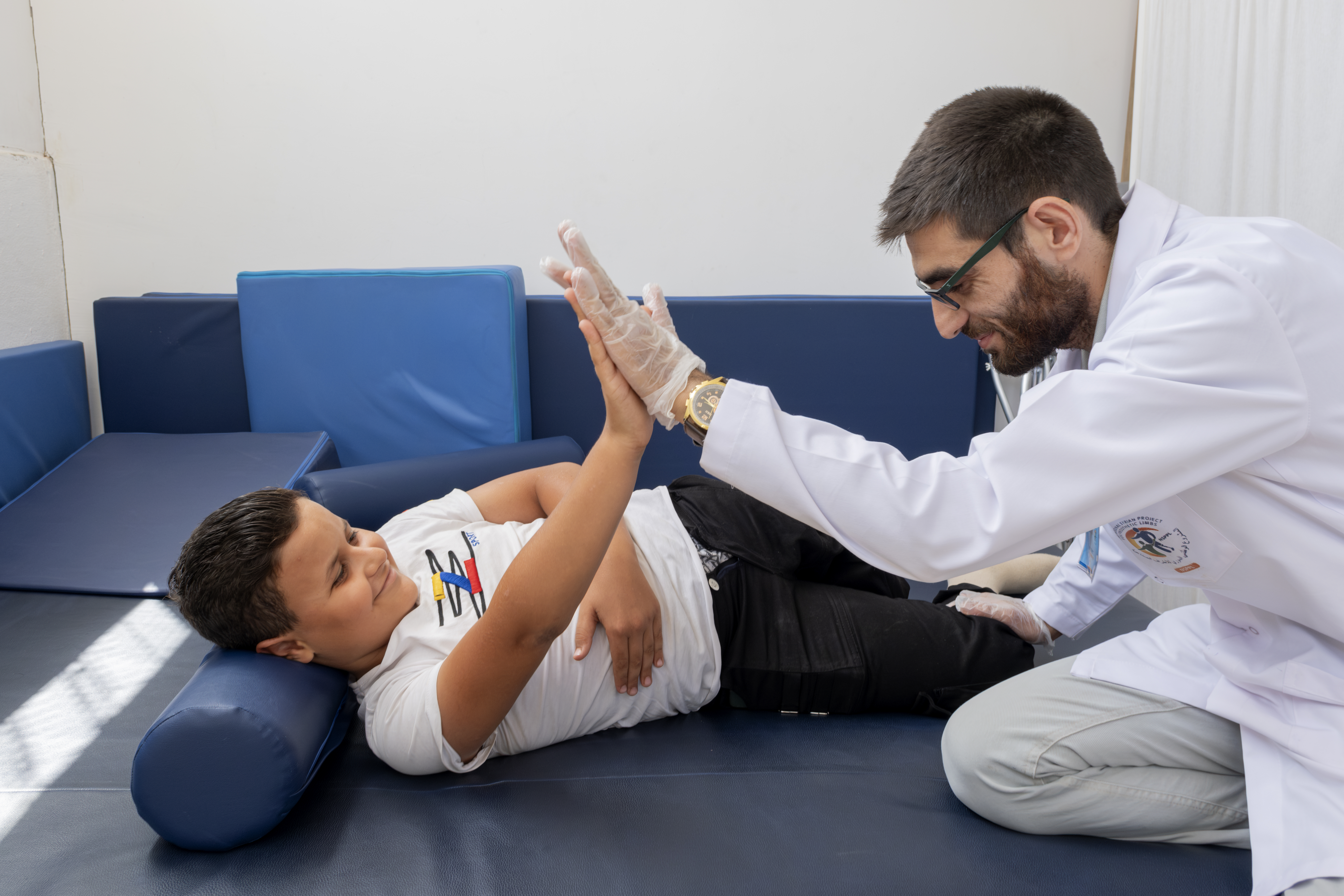 Donate to Relief International
Help us be there when disaster strikes