This year, Relief International was honored to partner with some of the country's largest and most distinguished Model United Nations (UN) programs as their selected charity partner.
The Model United Nations is a program in which students organize conferences in the style of the UN as a way to engage in diplomatic debates and conversations that resemble those at the UN. As part of running a Model UN, the students are also encouraged to learn more about a partner NGO and to fundraise for them.
Over the past three months, the student-run international relations associations of Georgetown University, Yale University, Boston University, and George Washington University held their Model UN programs with Relief International as their chosen charity partner. Gathering thousands of high school and college students from around the world to debate and discuss solutions to real-world issues within a virtual environment, they also used their platform to fundraise for Relief International's life-saving work in Africa, Asia, and the Middle East.
"As an organization dedicated to providing international relief in fragile settings, I could not think of a better non-profit partner for Yale Model United Nations XLVII," stated Alysha Siddiq, Under-Secretary-General of Outreach. "The work Relief International does on a daily basis encompasses the conversations our delegates are having in committee sessions as they navigate ways to best impact their communities."
Will Liscomb, Secretary-General for George Washington University's International Affairs Society, said: "Our platform with high school students and Relief International's work in Asia, Africa, and the Middle East provides the perfect partnership for both education and aid."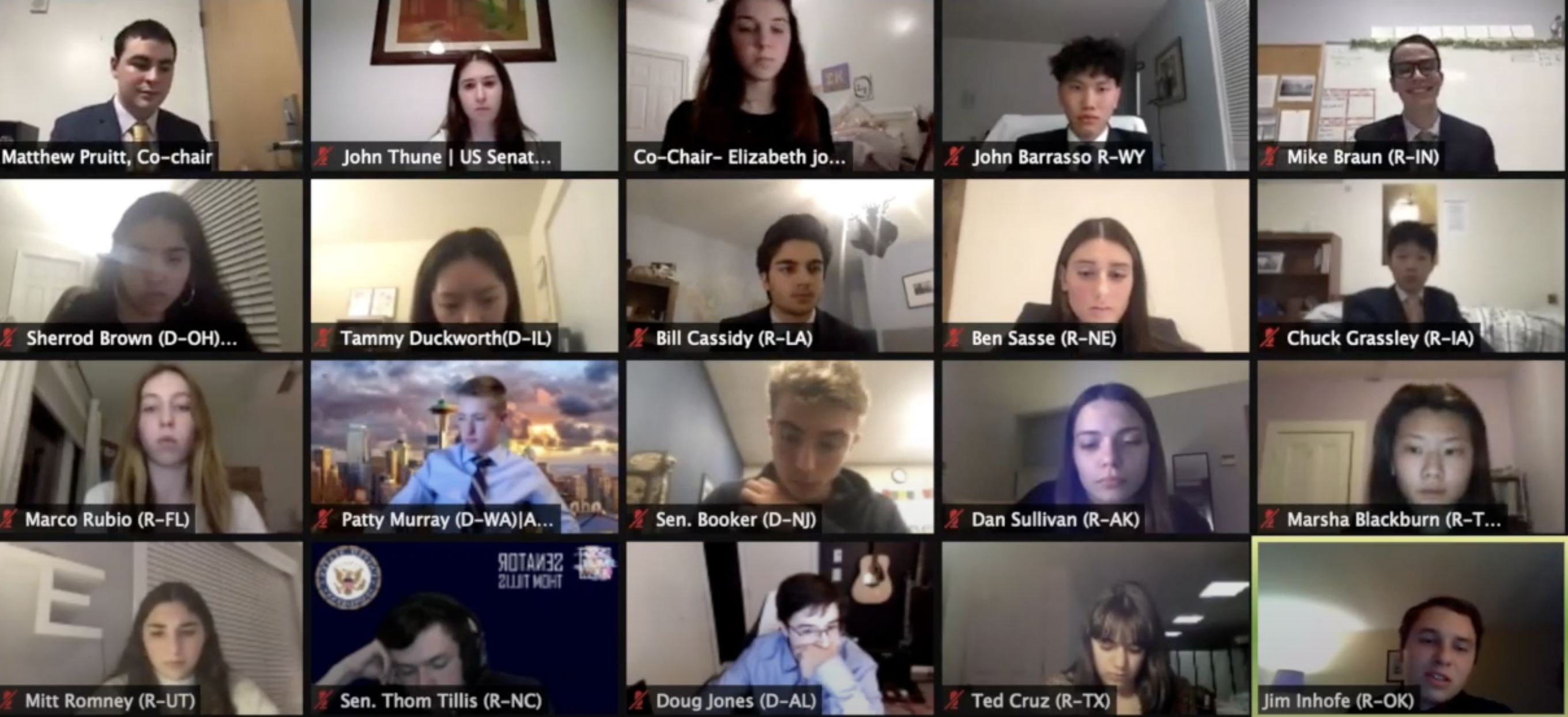 © Boston University International Affairs Association
Students raised donations during the Model UN conferences, as well as through social media and pre-conference activities. The money raised will go to support various Relief International programs, including ongoing relief and development work in Lebanon following the Beirut explosions of August 2020 and critical water, hygiene, and sanitation (WASH) activities in Yemen.
Georgetown International Relations Association's Director of Philanthropy, Kate Reeves, expressed her organization's enthusiasm to support Relief International's work in Yemen because of "the urgent nature" of our work there. They were also impressed by our global emergency response to COVID-19 and eager to contribute to those efforts.
Vanessa Rodriguez, Boston University's Conference Affairs Director, shared:"Partnering with Relief International allowed us to raise awareness of what happened in Lebanon back in August while building a connection with various schools with similar ideals and values. Knowing that we were able to raise money to directly help a cause feels great, especially during this time."
Relief International staff were delighted to engage with students and delegates during the conferences, presenting on the current impacts of humanitarian work and sharing ways to become more involved.
"I have no doubt delegates left Yale Model United Nations XLVII with a renowned sense of leadership in mind, sparked by the conversations Relief International representatives fostered," said Siddiq.
As Relief International continues to serve communities living in the world's most vulnerable situations—providing emergency relief and helping to develop strategies for the future—we are proud to collaborate with today's bright young scholars in our commitment to saving and improving lives.