More than 50,000 medical protective items including 5,000 goggles, 24,000 masks, 25,000 pairs of latex gloves, 500 bottles of hand sanitizer, and 2,500 full-body protective suits were delivered so far. In addition, a shipment containing 40,000 diagnostic test kits for the coronavirus are en route, with delivery expected later this week.
All of the supplies meet World Health Organization standards, and Relief International teams are employing a rigorous monitoring system to track distributed goods and ensure they are protecting frontline health workers who are most at risk of contracting the virus.
"The impact of the coronavirus pandemic is enormous; the streets in Tehran are almost deserted," shares Olivier Vandecasteele, Relief International's Country Director for Iran. "We are approaching the Persian new year, Nowruz, which is traditionally one of the busiest weeks with everyone shopping and visiting family and friends. This Nowruz will be radically different, impacting families at their core. Health professionals are working almost nonstop. They need all our support."
Precautions and preparation are critical at this stage in order to prevent further spread of the virus. Our teams on the ground are working to increase the public's understanding about strategies for preventing spread of coronavirus and information on how to identify symptoms.
We have printed 7,000 pamphlets, 300 posters, and 150 billboards and are working with partners including the United Nations Refugee Agency (UNHCR) to distribute them in fragile communities across the country, areas that are often cut off from information. This includes refugee settlements that are home to some of the three million Afghans in Iran, and in immigration offices countrywide that are a transit point for migrants.
"One of the problems for international aid has been to clarify the legal issues related to sanctions to ensure that medical supplies and medicines can be brought into Iran. This slowed down the health response in the first weeks of the outbreak. Relief International is uniquely positioned to respond by importing goods into the country through our OFAC license for humanitarian purposes. Our teams are working non-stop to bring internationally-sourced medical protective supplies, diagnostic test kits, and medication into the country amid a global shortage," shares Olivier.
With donor support to source and transport these essential supplies, Relief International's teams on the ground will continue to prioritize delivering them to the medical facilities where the needs are greatest. Donations will also allow us to scale up efforts to organize outreach workers who will reach out to the public with accurate information about how to recognize symptoms and how to protect themselves against the pandemic.
PHOTO GALLERY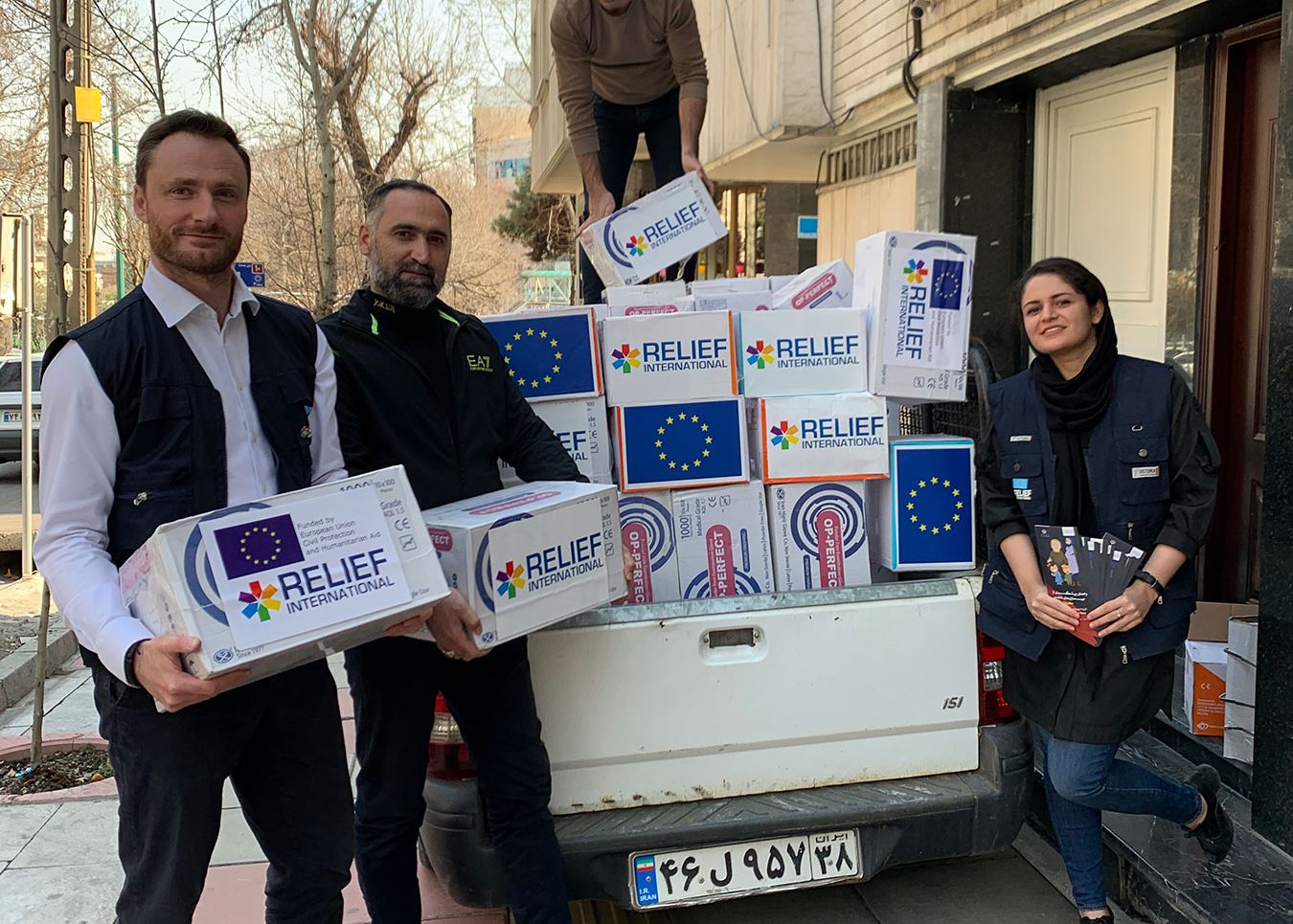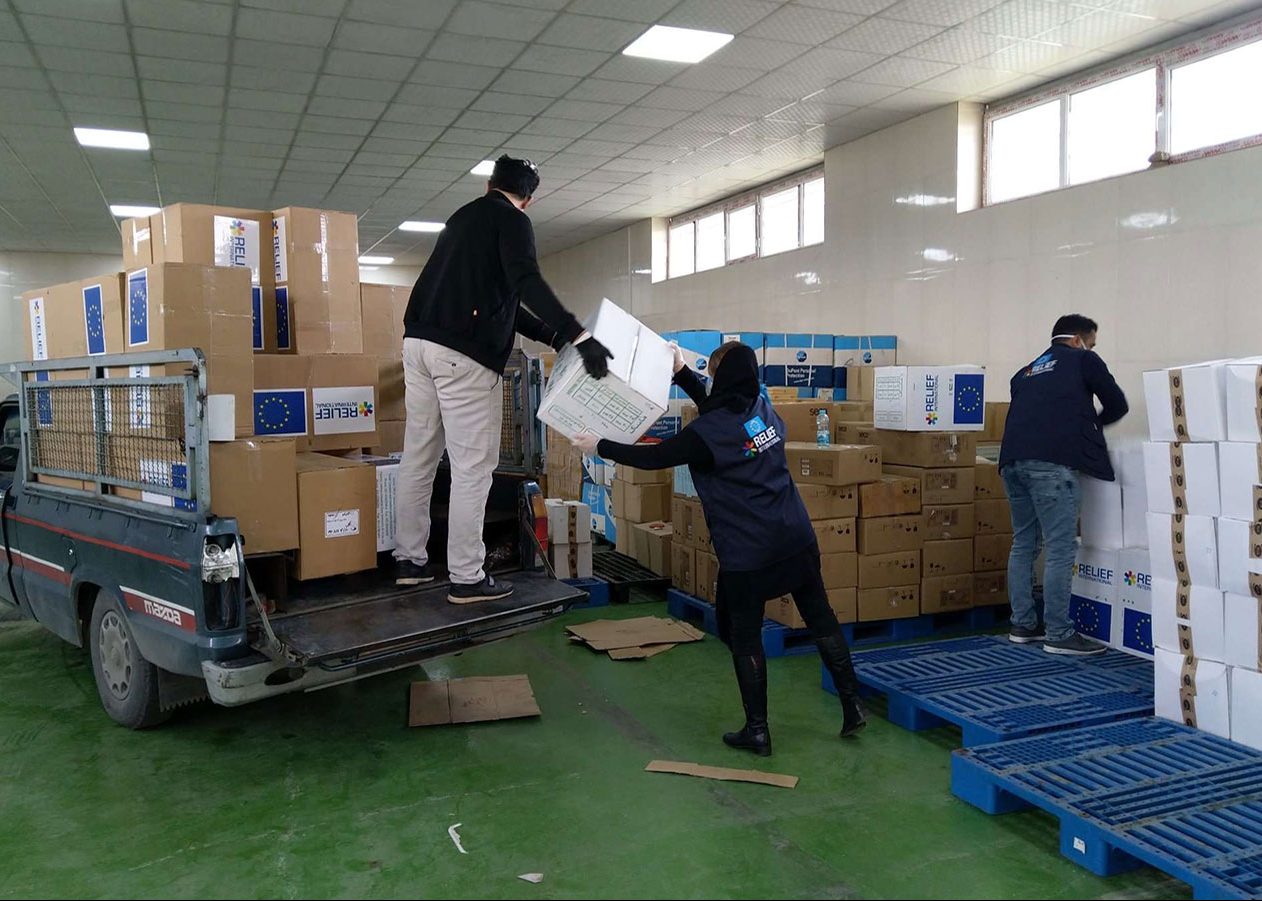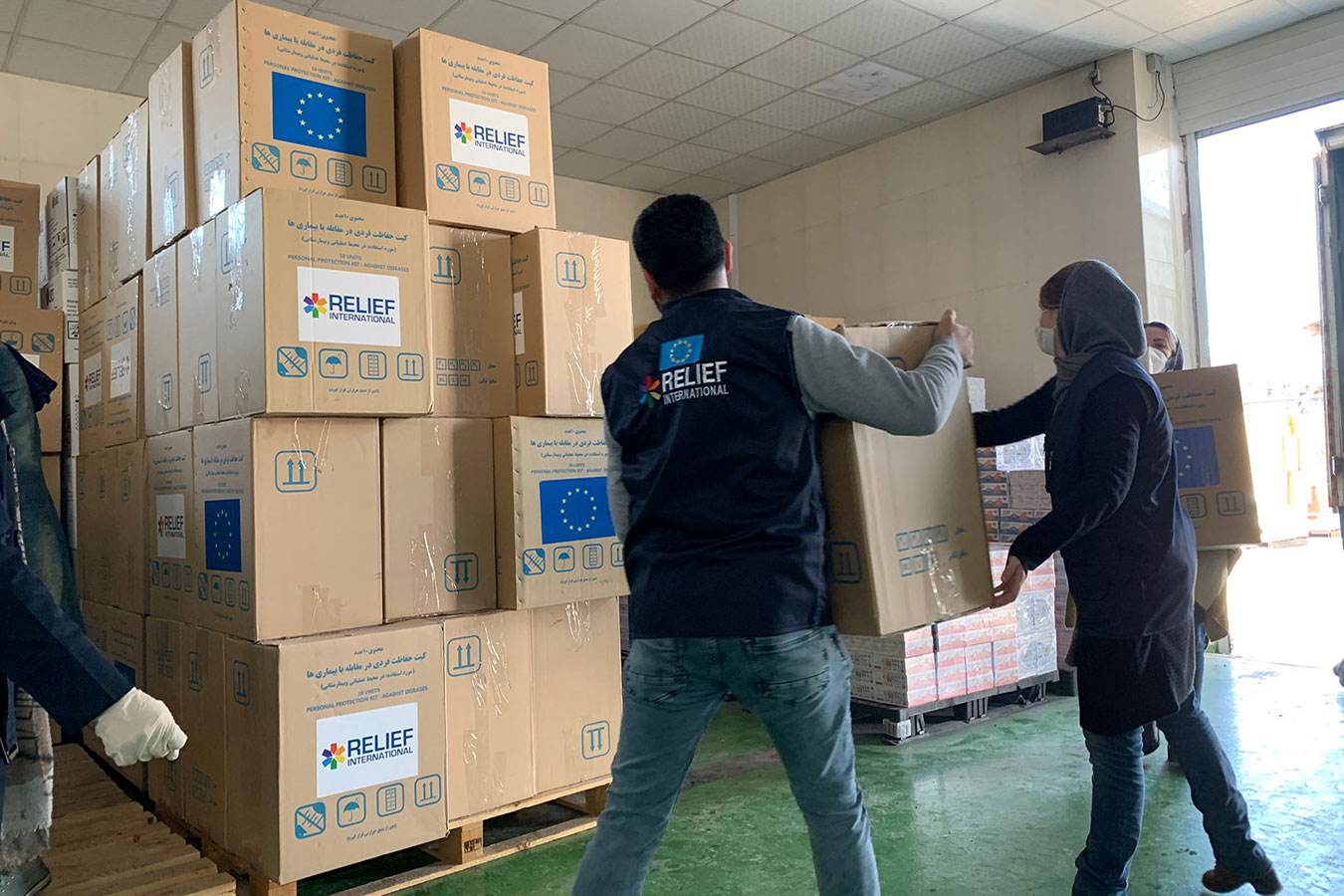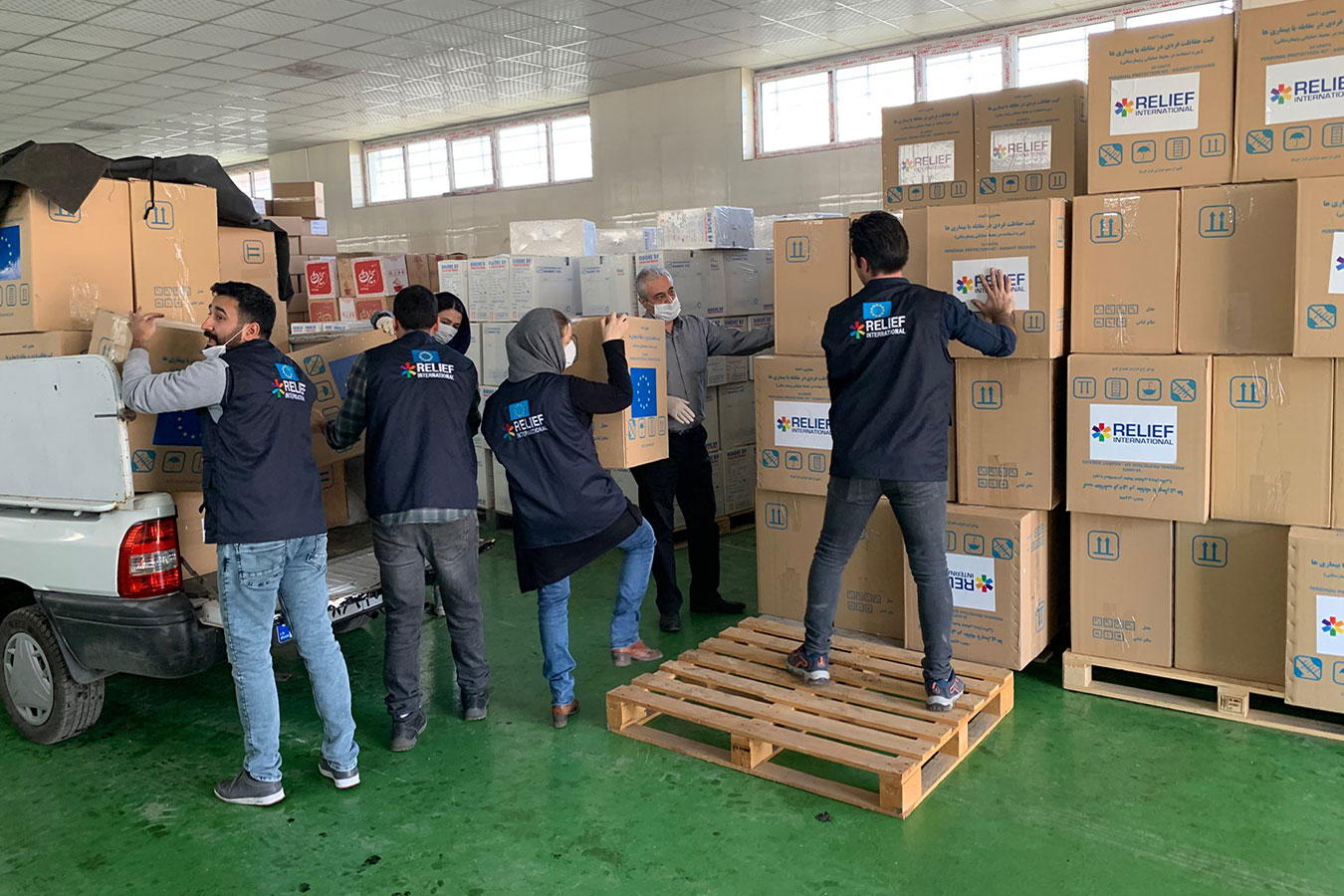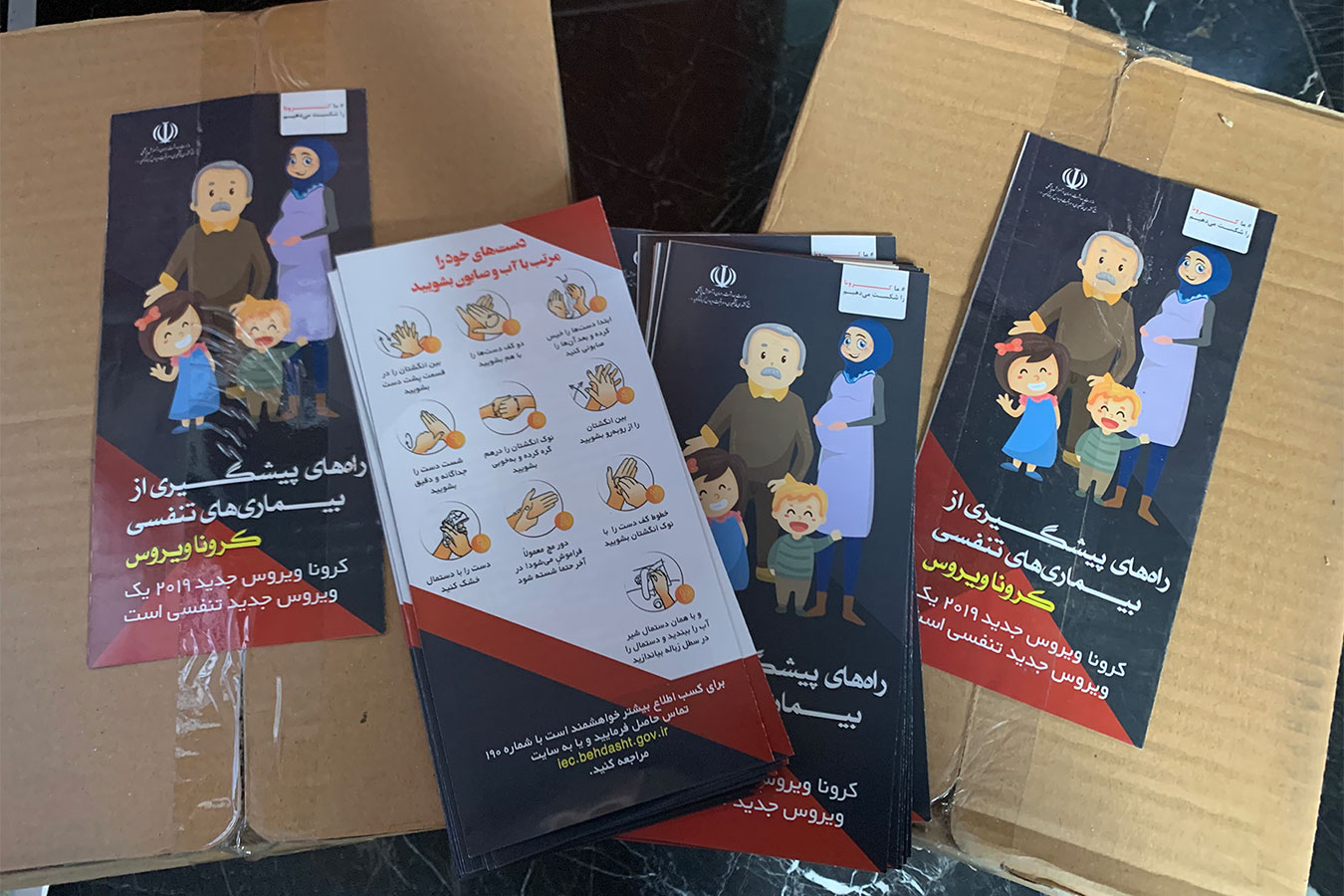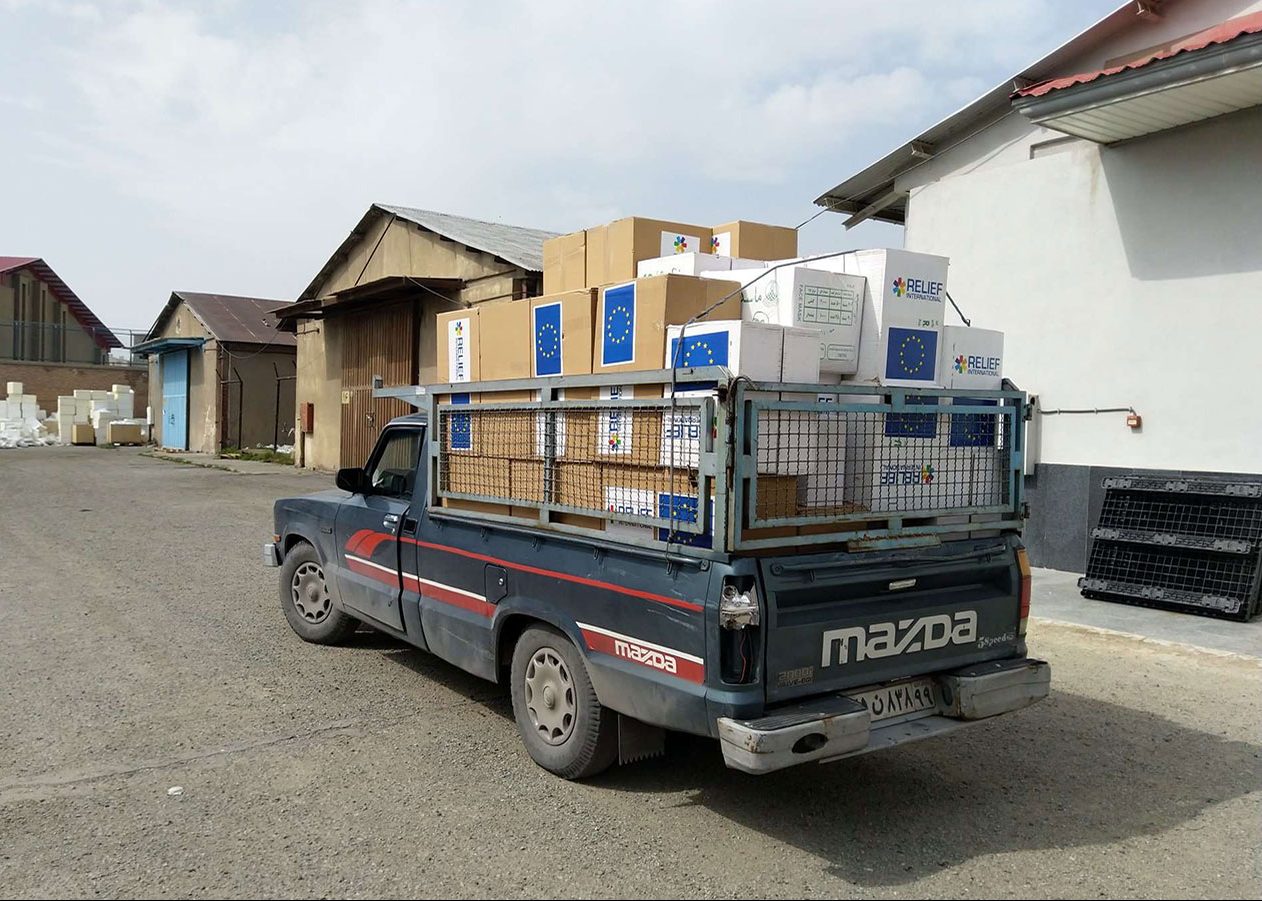 Frequently Asked Questions about Supporting Our Work in Iran
> Why give to Relief International?
Relief International works in the world's most fragile settings. When emergencies like the coronavirus arise, your gift ensures that our teams are able to respond in real-time to save lives.
> How long has Relief International worked in Iran?
Relief International has worked in Iran uninterrupted for three decades through projects supporting the local Afghan population and responding to natural disasters.
> Can I donate to this relief effort given US sanctions against Iran?
Yes. Relief International is one of only a few international nonprofit organizations authorized by OFAC and the Iranian authorities to operate in Iran.
We have an OFAC license (License No. IA-2016-329134-4) for humanitarian purposes and we are able to accept tax-exempt donations from Americans and others to support our ongoing relief and development operations in Iran. To request a copy of Relief International's OFAC license, please contact us at [email protected].