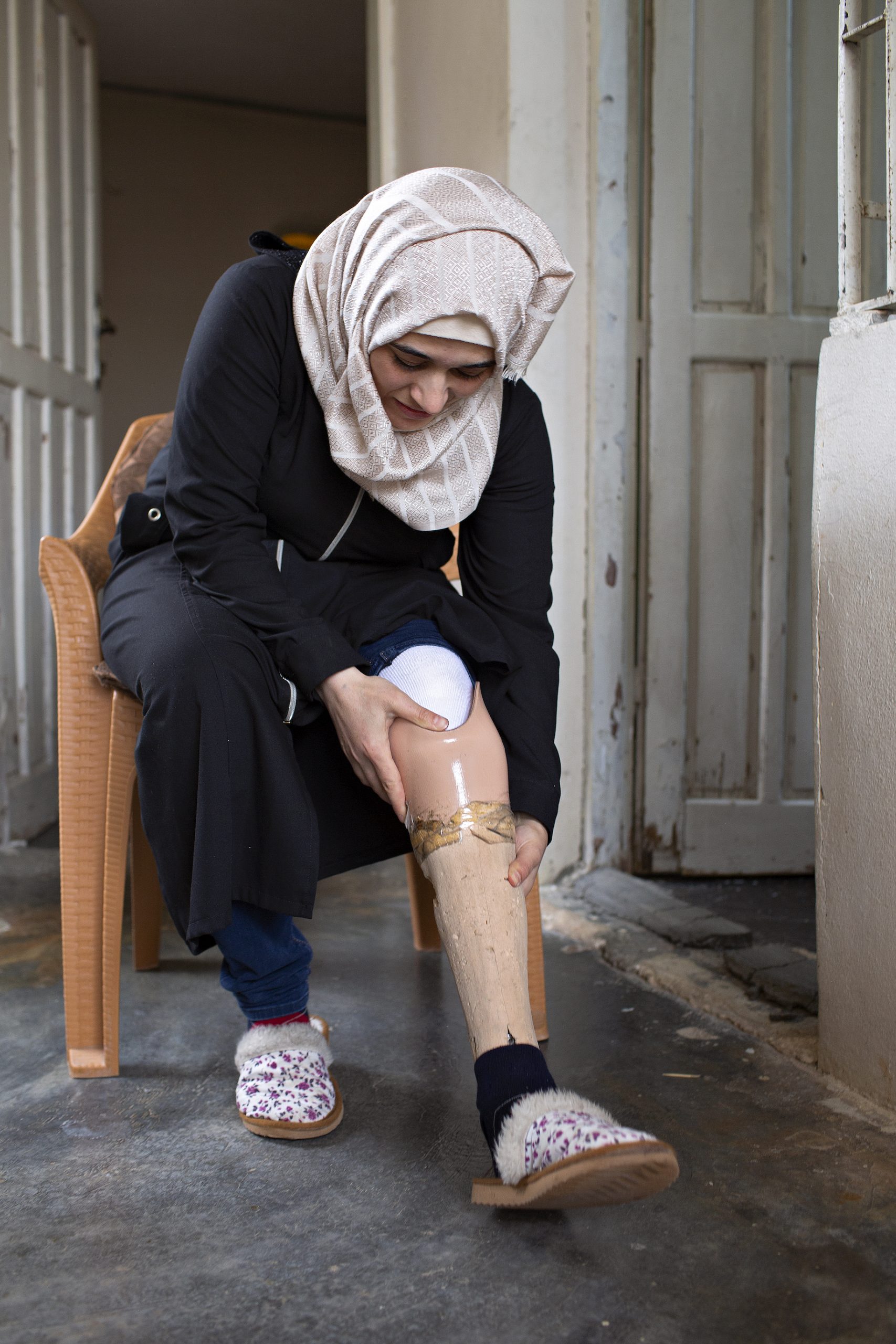 In Turkey, Relief International has been providing prosthetics and physical therapy to refugees since 2016 and last year alone supported more than 5,000 Syrians to overcome their injuries. It is thought that more than 86,000 Syrians have lost limbs as a result of the war in Syria.
Bayan* is one of them. This is her story.
"Before the war started our life was beautiful. I was married and we lived with our children in the countryside. We were happy.
"One day, the bombing began in our village. I was at my house. My husband insisted that he take me to my family because he said it would be safer. At first, I refused, but he insisted and so we left.
"At my parents' house, we could hear the bombing outside and around the village. I went up to the roof with my sister to try and see what was going on. It was when we were up on the roof that a bomb hit the house. My sister was injured in the stomach but was able to help me, I could see that my left leg was badly injured.
"Thankfully, the children were underneath in the house and nothing happened to them.
"The wound on my leg was very bad, and the doctors decided to amputate my leg from below the knee. It then took a long time for the wound to heal. We moved to different cities trying to find a stable place to live, it was very difficult.
"But what can I say? Life goes on, we must live for our children's sake and find strength.
"Eventually we came to Turkey and I heard about the prosthetics center.
"We came to the center, and the first thing they did was to try a prosthetic limb to see how it might work. It was a difficult stage. You feel like there is a stone stuck on your leg – it is hard and a difficult feeling.
"But the staff were very good with me and they made a prosthetic leg tailored for me. Now look at me! I can walk, and I can go upstairs and downstairs. Things are fine, I'm doing well.
Bayan's Film