At the outbreak of the pandemic, Ali and his three siblings were forced to share their parents' cell phone when they needed to access their online classes. But, with limited internet access and competing class schedules, it was nearly impossible for Ali and his siblings to complete their schoolwork from home.
In Iran, many Afghan refugee families like Ali's may not be able to afford the devices needed to overcome some of the challenges of virtual home schooling. And, as a result, many children do not have access to the tools they need to continue their education from home.
Despite government efforts, some reports in Iran warn that nearly 3.2 million students across the country are not registered to use the online platforms created for remote learning, which may contribute to significant declines in reading and math skills – which is directly linked to the COVID-19 pandemic. Young Afghan refugees, who are already at greater risk for dropping out of school, could face even greater setbacks.
That's why Relief International launched a new project to provide refugee students with the essential equipment they need for remote learning during the pandemic. Our teams in Iran have provided more than 1,100 tablets across 16 provinces to children living with disabilities – those that need this support most.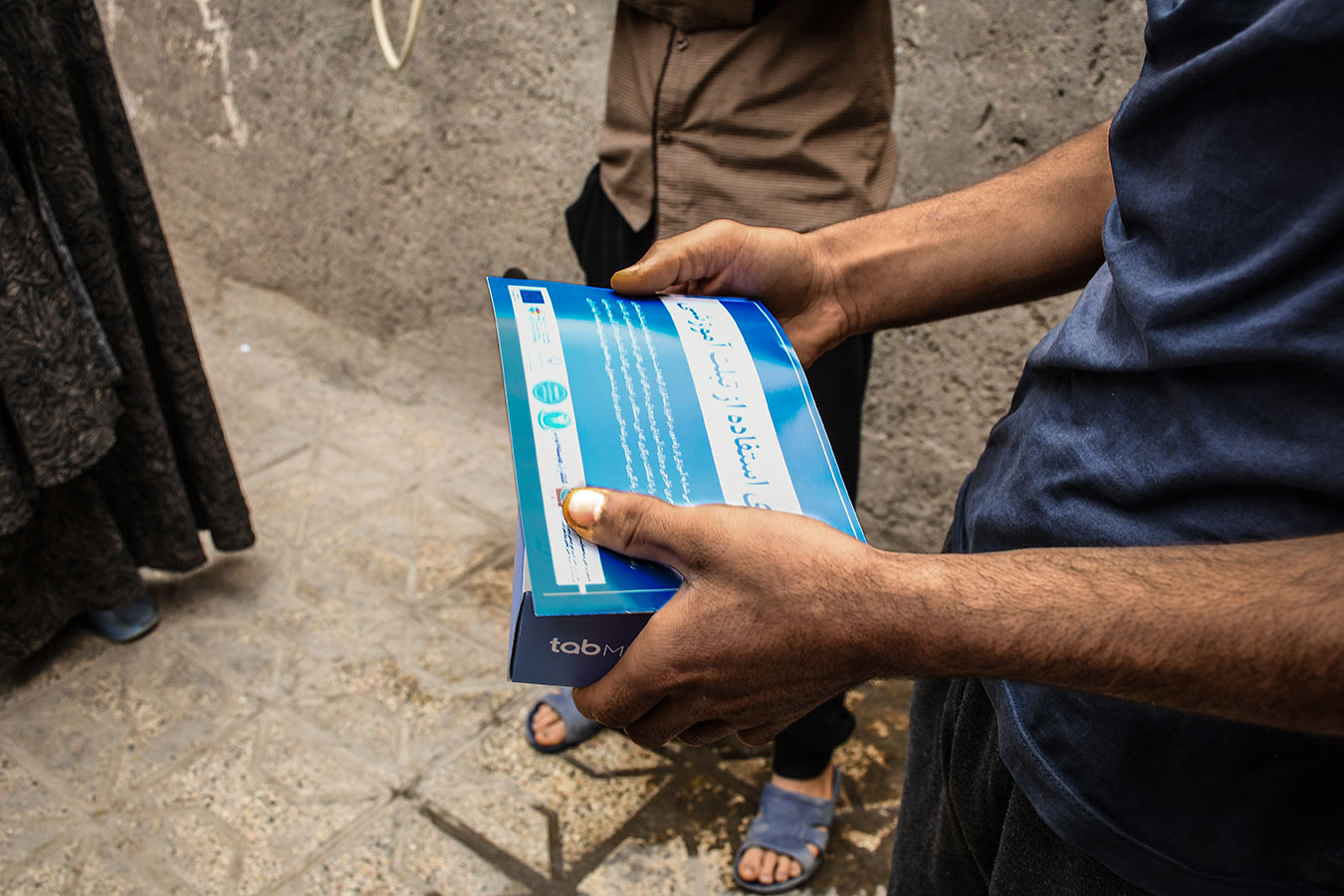 For Ali, who lives with a hearing impairment, the news that he would receive a tablet for school was a major piece of good news during a particularly challenging year.
"This tablet will help us a lot. We will now wake up with both a tablet and smartphone, which we rotate between us to stay on top of our studies," Ali shared when Relief International teams in Iran delivered his new tablet. Before that, he and his three siblings were forced to study through a single mobile phone with limited data.
Relief International's Education Advisor in Iran Samira Faridmanesh shares, "Our priority is to provide children with the ability to study, learn, and thrive, especially children with learning disabilities who may need extra support. This work is now more important than ever as a global pandemic adds extra challenges."
"These children are at greater risk of dropping out of school as their classes were the first to close when COVID-19 cases spiked in Iran," adds Samira. "But now, students like Ali are equipped with the tools they need to excel this school year."
This remote learning program is just one of the ways that Relief International's team in Iran is adapting our existing programs to respond to the needs sparked by the pandemic. For more on our response to COVID-19, please visit: RI.org/coronavirus.