Despite repeated ceasefire agreements between the Sudanese Armed Forces (SAF) and the Rapid Support Forces (RSF), fighting continues unabated, creating a relentless churn of violence that has plunged Sudan and the wider region into an atrocious humanitarian crisis.
In Sudan, the fighting has impacted every aspect of daily life. Limited supplies of food and water have been reported, with what is available being quickly taken by armed groups. Prices for everyday items have soared by over 100%. Essential amenities like banks and schools have shut down with no clear timeline for when they will re-open. Approximately 60% of all hospitals are non-functional. Incidents of criminality are on the rise making it unsafe for households to venture outside. And, in the areas around Khartoum and Darfur, violent conflict continues with nearly 2800 dead and thousands injured.
As a result, nearly 4.5 million people have now been displaced since the conflict began, with many fleeing to safer locations inside and outside the country.
Many of the people displaced by the conflict have sought refuge in neighboring countries like Chad and South Sudan. UNHCR estimates over 240,000 refugees/returnees have already arrived in South Sudan and 380,000 have arrived in Chad. The majority of these new arrivals are women and children. Many have arrived after running for their lives, suffering from psychological trauma, owning nothing, and in need of urgent care and shelter.
There are major gaps in food, shelter, WASH facilities, and other basic services at transit sites and refugee camps in both South Sudan and Chad, straining the ability of the humanitarian community to provide essential assistance.
Update on Sudan Regional Crisis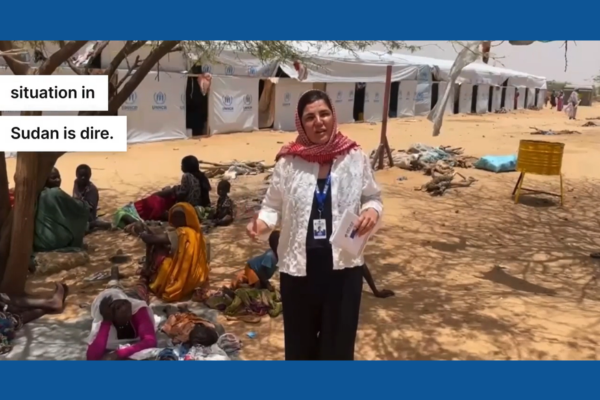 Update on Sudan Regional Crisis
To make matters worse, rainy season in the region is expected to start any day. As a result of climate change, Sudan and its neighboring countries are experiencing substantially warmer and drier weather, with shorter but more intense rainy periods that make flooding an annual problem.  Last year's flood cycle affected around 350,000 people in Sudan and this year, there is a very real threat of torrential rain and flooding that could destroys crops and livestock in the region, and make it more difficult for people to cross the borders between Sudan and its neighboring countries.
Relief International staff are providing vital services in Sudan, South Sudan and Chad. In Sudan, while Khartoum remains inaccessible, our teams continue to provide primary healthcare services at our network of 27 health facilities and 30 nutrition centers in North Darfur and Blue Nile. These facilities ensure people in these areas have access to much needed primary and secondary healthcare consultations, antenatal care, vaccinations and malnutrition services. RI has provided 98,000 healthcare consultations at facilities in Sudan since the crisis began.
In South Sudan, our teams are providing healthcare and nutritional services in three counties. Our mobile medical teams rushed to the border with Sudan as soon as the conflict began, where they have been providing emergency medical services to people crossing the border and those stranded at transit sites ever since. Moreover, as more refugees are now being transported to refugee camps in the country, we are expanding our healthcare capacity at these camps to be able to cope with the increased number of people.
In Chad, we are working closely with authorities and other humanitarian actors to organize and deploy our teams to the new refugee camps being set up there so we can start providing healthcare services to the increasing number of people crossing the border every day.
All of this is only possible with your help.
We have hundreds of staff on the ground providing services to the people most impacted by the violence in Sudan.
Without help from our donors, none of this would be possible.
Donate now to support our work.
Thank you for being part of the Relief International community.
Learn More About Our Work in Sudan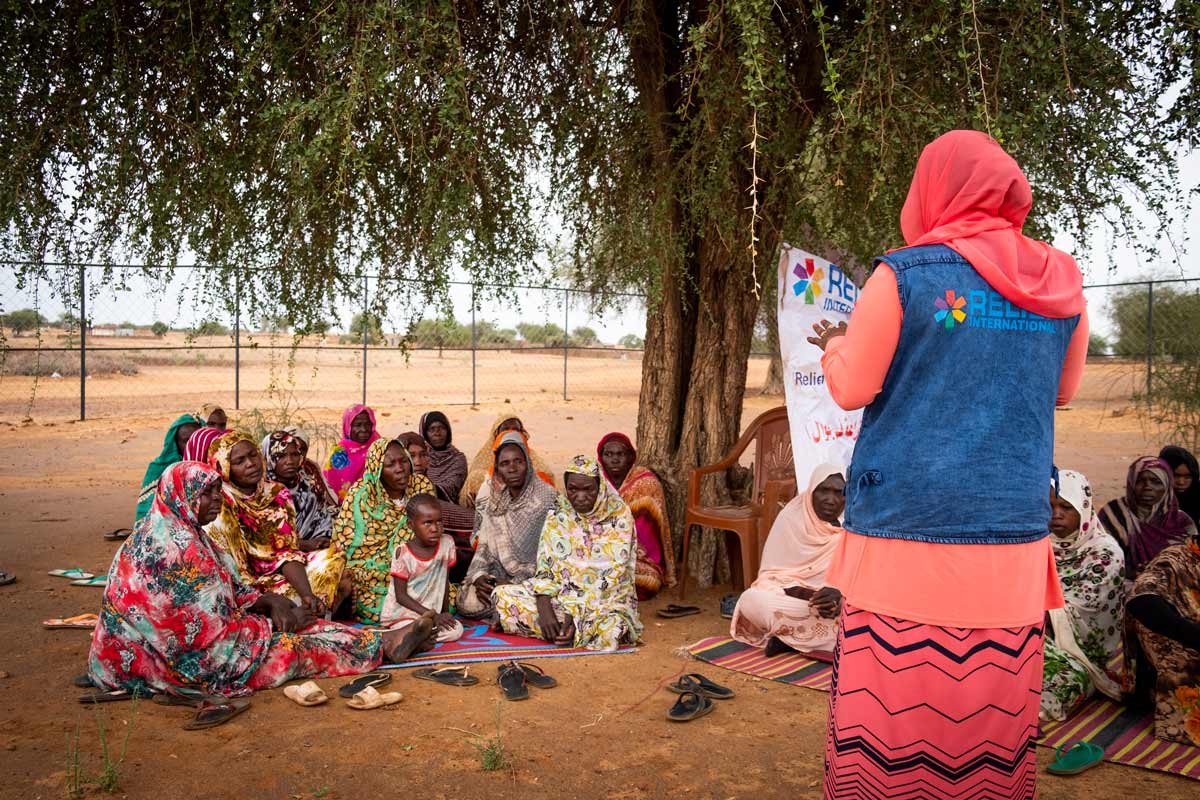 Support Relief International
With a donation today, you can help us continue our essential work with communities in Sudan, and around the world!