Situation On The Ground
The historic earthquakes which rocked Southeast Türkiye (Turkey) and Northwest Syria in the early hours of Monday February 6, have created an unprecedented level of damage in the region. As of writing, over 40,000 people are confirmed dead and nearly 400,000 have sought makeshift shelter.
Experts estimate that this is the most devastating earthquake the region has seen in more than a century and the immediate and longer-term needs for people living there are immense.
Water, electricity and gas supplies in the affected regions have been damagedm destroyed or switched off to avoid explosions and fires, and many families do not know where they will find their next meal. Thousands of  buildings have collapsed, destroying people's homes, livelihoods and essential local infrastructure.
Severe cold weather has only made matters worse with temperatures dropping below freezing at night, increasing the risk of hypothermia, and hampering relief efforts.
"The earthquake has had a devastating impact on everyone in the region," says Valerie Rowles, Relief International's Regional Director, Middle East. "Coupled with the devastating impact of the war in Syria on both northwest Syria and southern Türkiye (Turkey), the scale of the tragedy these families have experienced over the last decade is incomprehensible."
In Türkiye (Turkey), our teams carried out a rapid assessment that consisted of visits to 88 collective shelters for earthquake survivors in Hatay, Kilis, Kahramanmaraş, Gaziantep, and Adıyaman. We found that
31% of people living in the shelters did not have clean water for drinking, while 80% did not have clean water for washing,
56% of the shelters did not provide privacy, especially women and girls, and
85% of the shelters did not have enough space for children to play.
In Syria, the situation is similar. 280,000 individuals in north-west Syria are currently estimated to be directly affected by the earthquakes. As displacement continues, the need for tents for shelter, blankets, mattresses, fuel for heating, and hot meals also increases.
WASH needs are also high, as the pre-existing infrastructure was in critical condition and cholera was already present. Affected communities are in need of hygiene kits, safe drinking water, latrines and sewage infrastructure.
How We're Responding
In Syria, Relief International's medical staff are working around the clock to support people injured by the earthquake. In the first week since the earthquakes, our health teams have treated over 7000 patients.
All six Relief International-supported mobile clinics are currently operating across 24 temporary collective shelters daily, providing much needed healthcare services.
As more people congregate to collective shelters, the risks associated to the spread of lice, and scabies increases. RI's mobile teams are specifically tracking these caseloads, to enable the quick launch of campaigns, if needed.
In Türkiye (Turkey), we have already distributing emergency supplies and winterization items to communities across the region.
Our first round of winterization items included 1,800 blankets distributed to communities including the Boynuyogun refugee camp, Adiyaman, and Urfa. With overnight temperatures reaching freezing and many people lacking adequate shelter these blankets are an essential basic need.
Further distributions of new medical supplies, hygiene packs, kits for elderly people, psychosocial kits for children, and shelter items for those that need them most are planned over the next few days.
Learn More About Our Work in Türkiye (Turkey) and Syria
We are also saddened to confirm that four Relief International team members have lost their lives and one team member is still unaccounted for. In addition, several team members and their families have sustained injuries.
"Our staff globally and in country are working around the clock supporting those working on the front lines of this crisis," states Valerie Rowles.
"I am particularly grateful to our medical teams inside Syria who despite having lost colleagues and likely others close to them, have continued their work to treat the injured."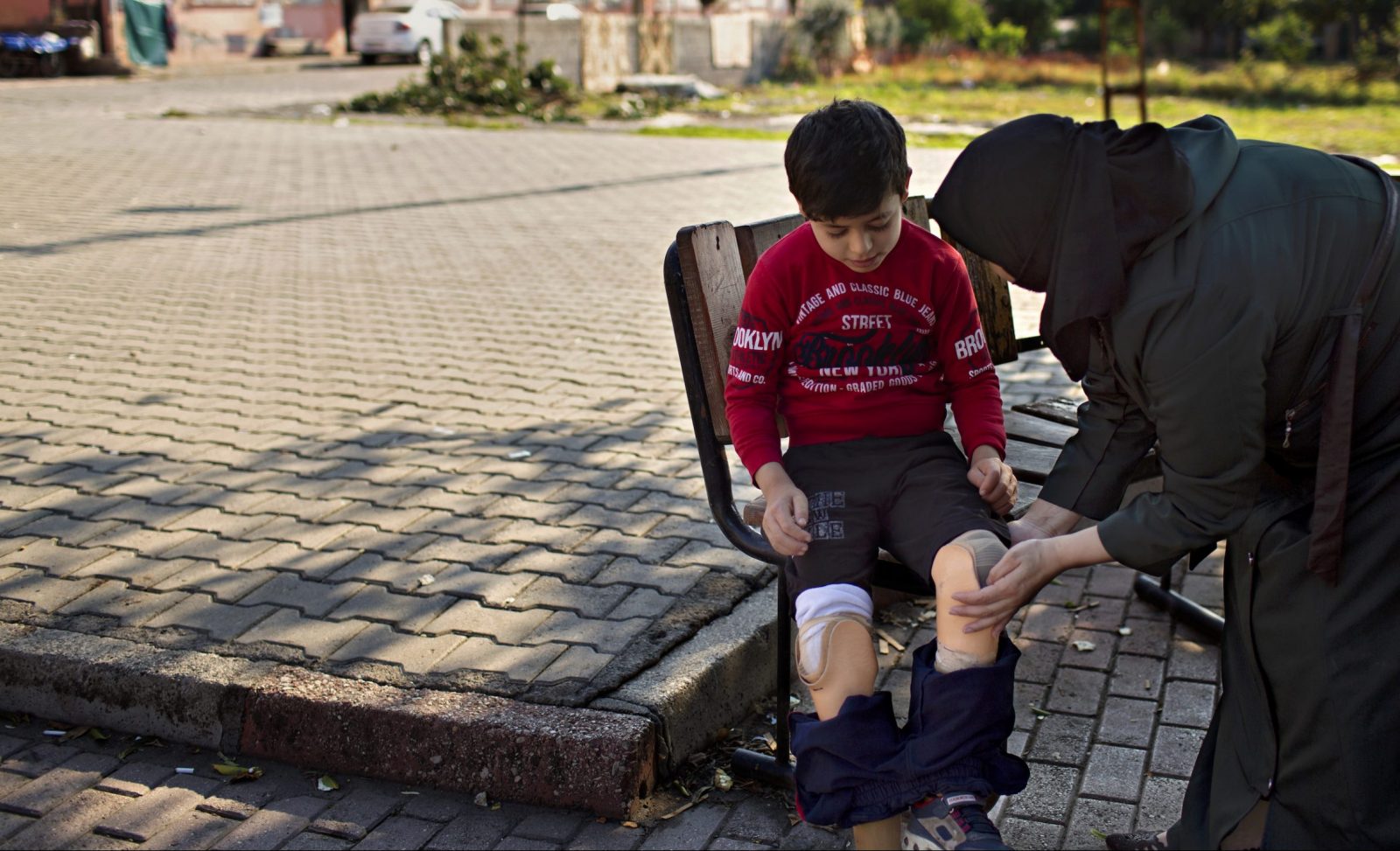 Donate to Relief International
Families around the world are facing crisis. Relief International is supporting them every step of the way.
Donate now to help us do it!